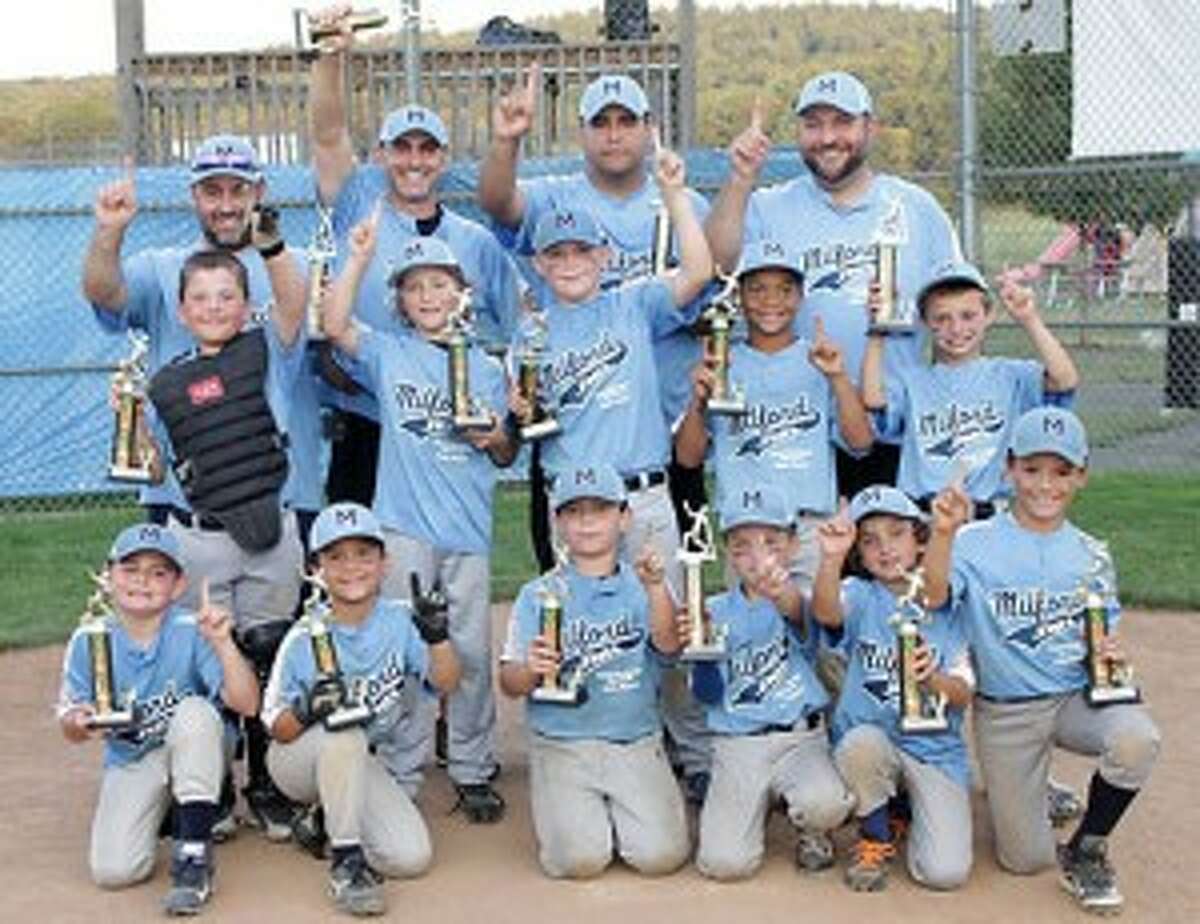 The U8 Milford Junior Major League team defeated host Beth-Wood, 9-6, on July 29 to capture the 17-team statewide Friendship Tournament championship for the second year in a row.
Milford, sponsored by Milford Kiwanis, Bella Napoli and Total Mortgage Services, scored twice in the bottom half of the first inning to take the lead. Beth-Wood stormed back by batting in four runs in the second to go in front 4-2. Milford bats came to life in the third inning, scoring six runs, with the rally capped by Mike Finney's bases-clearing double.
Milford relied on its defense to turn a pair of inning-ending double plays to hold the lead. Beth-Wood knocked two more runs across in the top of the fifth.
The Milford offense was led by Christian Galligan, Michael Smith, Jack Beaupre, Tyler Mackowski and Finney. John Messore was stellar at  first base, playing a role in both defensive double plays.
Matt Stevens and Alex Rodriguez, who took part in both the 2014 and 2015 championships, played key roles in the field and at the plate.