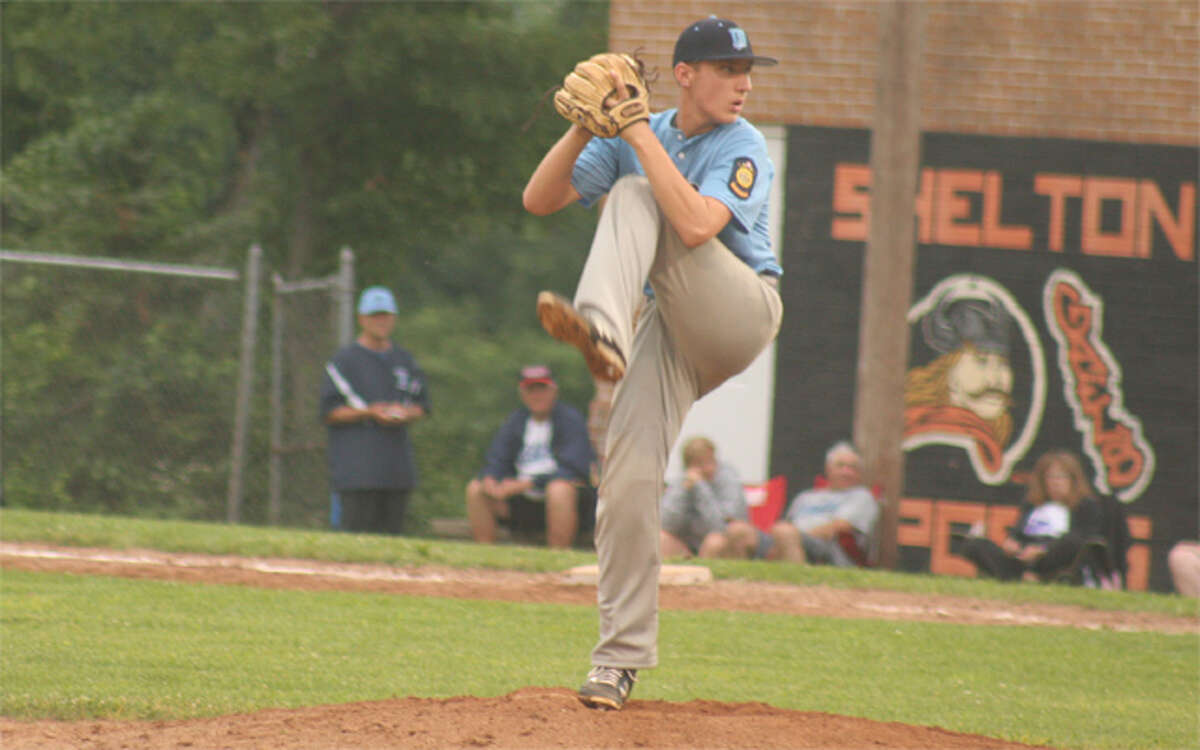 The drive to reach the American Legion Zone 2 playoffs became a bit more tenuous for Milford Post 196 last Thursday night when head coach Cliff Bugyi's team dropped a 6-4 decision to Stratford at Ken Walker Field.
The loss, which left Milford with an 11-12 won-lost record at the time, came less than two hours after the team defeated Stratford, 4-3, in 10 innings on Mike Bevino's RBI hit which scored R.J. Jackson.
Both teams had battled into the 10th inning the night before when the game had to be suspended.
In the regularly-scheduled game, Stratford rallied back, scoring five runs in the sixth inning.
Milford Post 196 improved its overall record to 14-12 with a three-game sweep of North Haven Post 76 over the weekend.
As of early Monday, Post 196 trailed Shelton by a half game and was in sixth place in the Zone 2 standings. Only the top five teams advance to the playoffs next weekend.
Milford was set to meet Orange Post 127 in a makeup game on Monday night. Following that, the team had a three-game series left with West Haven.
"We played hard tonight and came up with that nice win in the completion game," Bugyi said. "I thought we failed to execute well in the second game. That, and we gave up a few too many walks (five from starting and losing pitcher Matt Alicki)."
Stratford's win was its second in three nights over Post 196. Stratford beat Milford, 5-3, on Tuesday night, getting out of a bases-loaded situation in the seventh.
After two scoreless innings, Stratford grabbed a 1-0 lead in the third, taking advantage of back-to-back walks to Tim Leveen and Brett Cody. Joe Marsan moved the runners' over with a sacrifice, before Leveen scored on Brian Valeriano's sac fly to right.
Milford then jumped out in front by scoring a pair of runs in the fourth. Again walks, to Jackson and Bevino, by Stratford starting pitcher Jonathan Och, paved the way.
Ryan Muir's RBI single plated Bevino and Mac Taylor's base hit scored Matt Montano, who had reached on a fielder's choice.
Alicki worked into the sixth before being relieved by Joe Morris. All five runs in the frame were charged to Alicki, who walked one, hit a batter and gave up three hits — including a two-run scoring single to right by Valeriano, Stratford's lead-off hitter.
Milford scored twice more in the sixth, closing the gap to 6-4.
Both runs came off Stratford reliever Adam Wojenski, who took over for Och in the fourth.
Bevino opened his team's half with a single, his second of the game and third on the night.
A walk to Montano put runners on first and second. Both runners moved up a base on consecutive groundouts by Nick Tuozzola and Muir. Taylor followed with a slow roller down the third-base line. Bevino raced home and when the ball wasn't played, Montano scored as well.
Milford got a runner to third in the seventh, as Tyler Kuseba singled, moved up a base on Cheech Gustino's groundout, before going to third as Jackson flied out to center. But Bevino's foul pop-up off of first was corralled by Leveen to end the game.
"They battle us every year in every game," said Stratford head coach Mike Dellavecchia. "It's never easy with them. Their record is no indication as to how good a team they are.
"This was a nice win for us, coming back like we did after losing the suspended game. It says a lot for the character of this team."
Stratford also swept a weekend three-game series over New Haven, bringing their overall mark to 20-7. As of Sunday, Stratford was in third place, trailing both Branford and Orange.