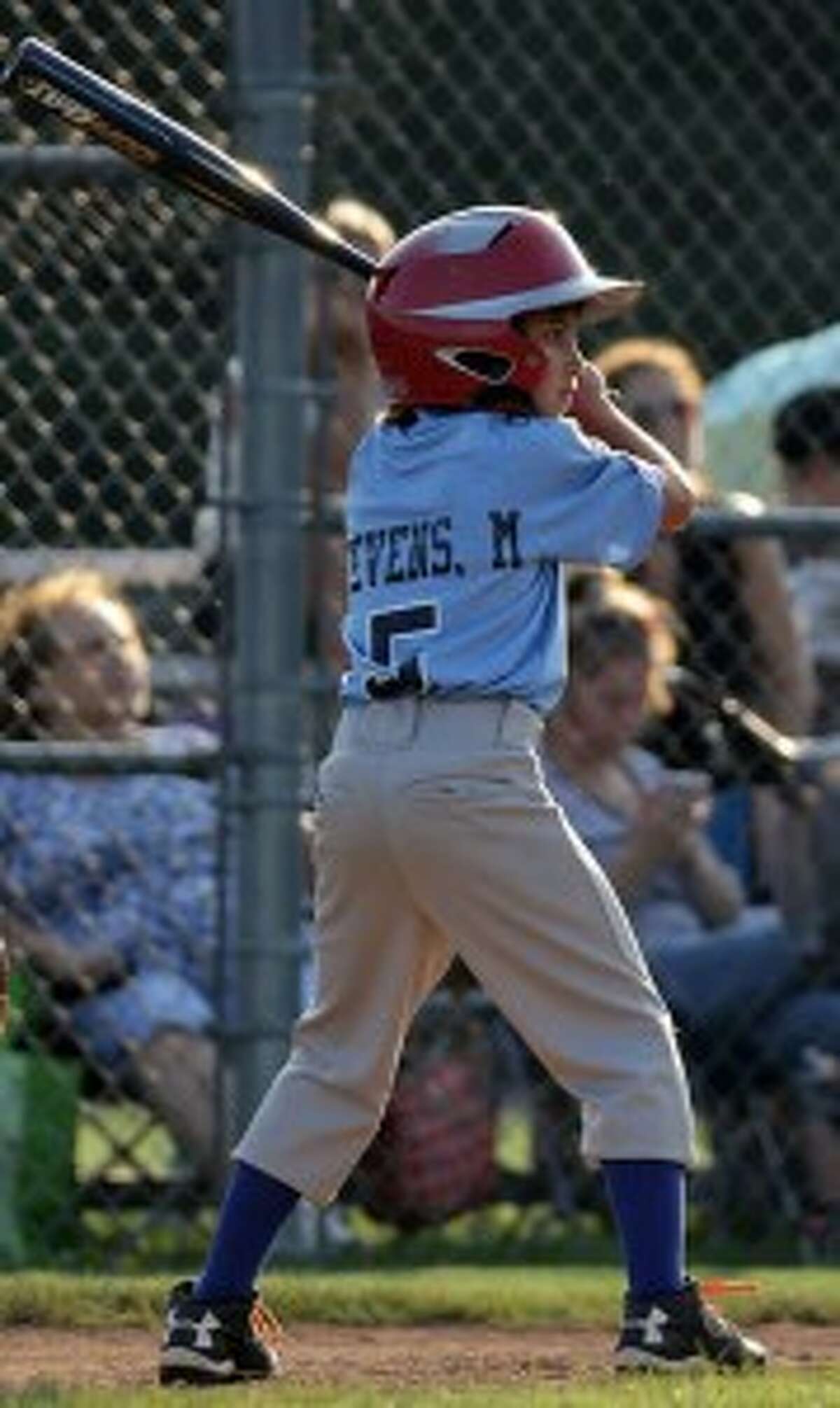 Milford Junior Major League came away with a decisive 18-1 second-round victory over Monroe in the 8U Beth-Wood Tournament in Woodbridge on Monday.
Leading the offense for Milford was Christian Galligan, Matt Stevens, Alex Rodriguez, Jack Beaupre, Nick Cosmas, Michael Piscatelli, Mike Finney and Alex Bludevich.
Milford jumped out to a 6-0 lead after the first inning and padded its advantage throughout.
Monroe hit the ball well and were able to plate a run in the bottom of the first, but then the defense led by Tyler Mackowski, Mike Smith, John Messore and Stevens locked down the Monroe offense for the remainder of the game.
Milford, sponsored by Milford Kiwanis, Bella Napoli and Total Mortgage Services, is in action again today at 5:45 when it plays top-seeded Norwalk in the semifinals.
Milford defeated the Newtown Blue, 17-2, in Round of 16 action on Friday.
Milford was led offensively by Nicky Stevens, Alex Rodriguez, Messore, Smith, Stevens, Cosmas, Galligan and Beaupre.
Defensively, Bludevich, Seamus Fedigan, Finney, Messore, Rodriguez, Stevens and Galligan were outstanding.