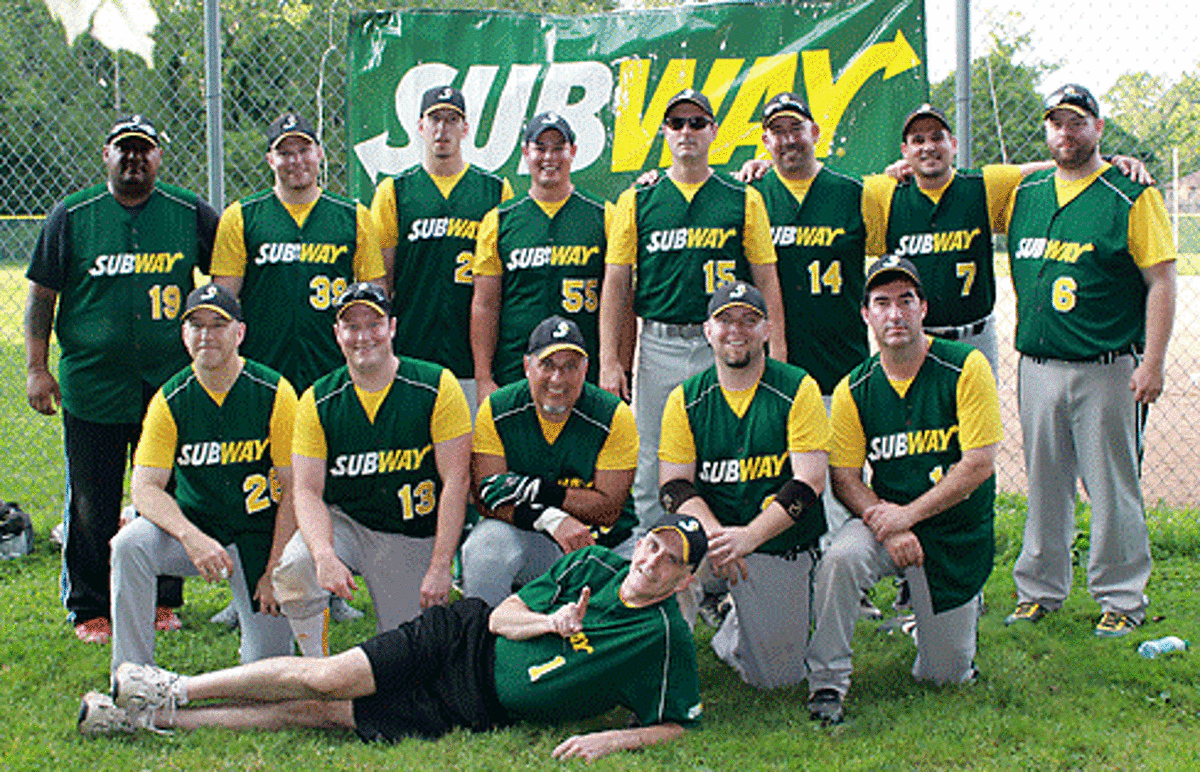 Subway defeated the City of Milford Heat, 17-7, to win the Milford Recreation Department's Industrial Tournament Division city title at Foote Field on Aug. 20.
Subway came into the post season as the top seed with an 11-3 record. City of Milford Heat came in as the third seed at 9-5.
Subway narrowly defeated City of Milford Heat in their regular season match ups 10-9 and 8-7. Defeating the two-time CMH defending champs three times in one season would be difficult task.
CMH drew first blood with a run in the top of the first, before a Chris Ball, Ray Franz, Tony Bonetti 6-4-3 double play set the defensive tone for Subway.