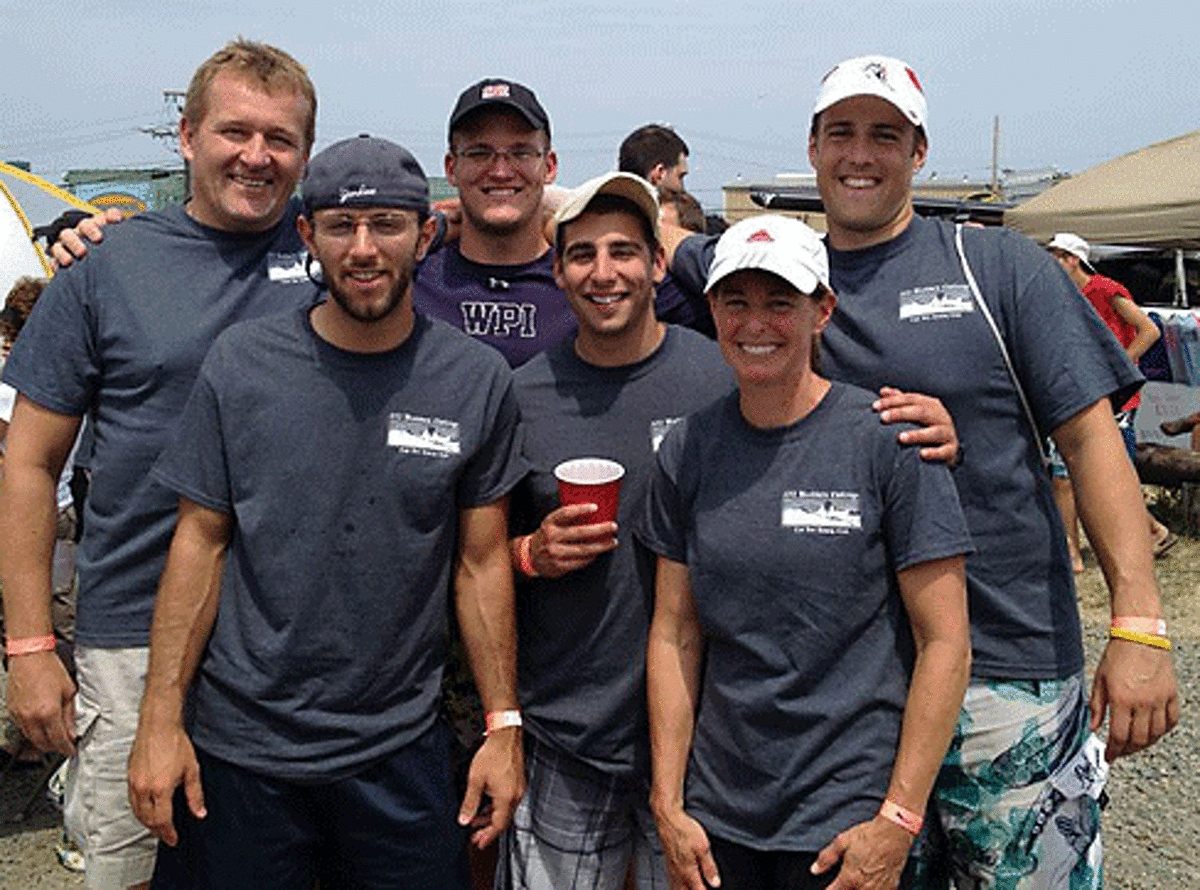 Milford's Manu'iwa Outrigger club sent two six-man outrigger canoes to the annual 20-mile Blackburn Challenge, a race to circumnavigate Cape Ann on the north shore of Massachusetts in July.
Blake Conant of Milford, founder and coach of the club, lad his Senior Master's team to victory in 2:32.12 to defeat the second-place finisher by more than 17 minutes.
Conant said: "I've been paddling with these guys for over a decade and they're very skilled and great guys to paddle with."
The team consisted of Mike Fairchild (C1 Marathon canoe champion), Rod McLain (US Olympic team, high kneel paddling), Del Cummings (C2 Marathon canoe champion), Paul Dyka (C1 Marathon canoe champion), Marc Lessard (C2 Marathon champion) and Conant (Hawaiian Open Ocean Steersman).
The fifth-place boat, manned by Christine Sudbey, Mike Smith, Brandon Stuczko, Ted Taylor, Jon Wilkins and Stephen Cusano, finished only 43 seconds behind fourth place for a time of 2:57.46.