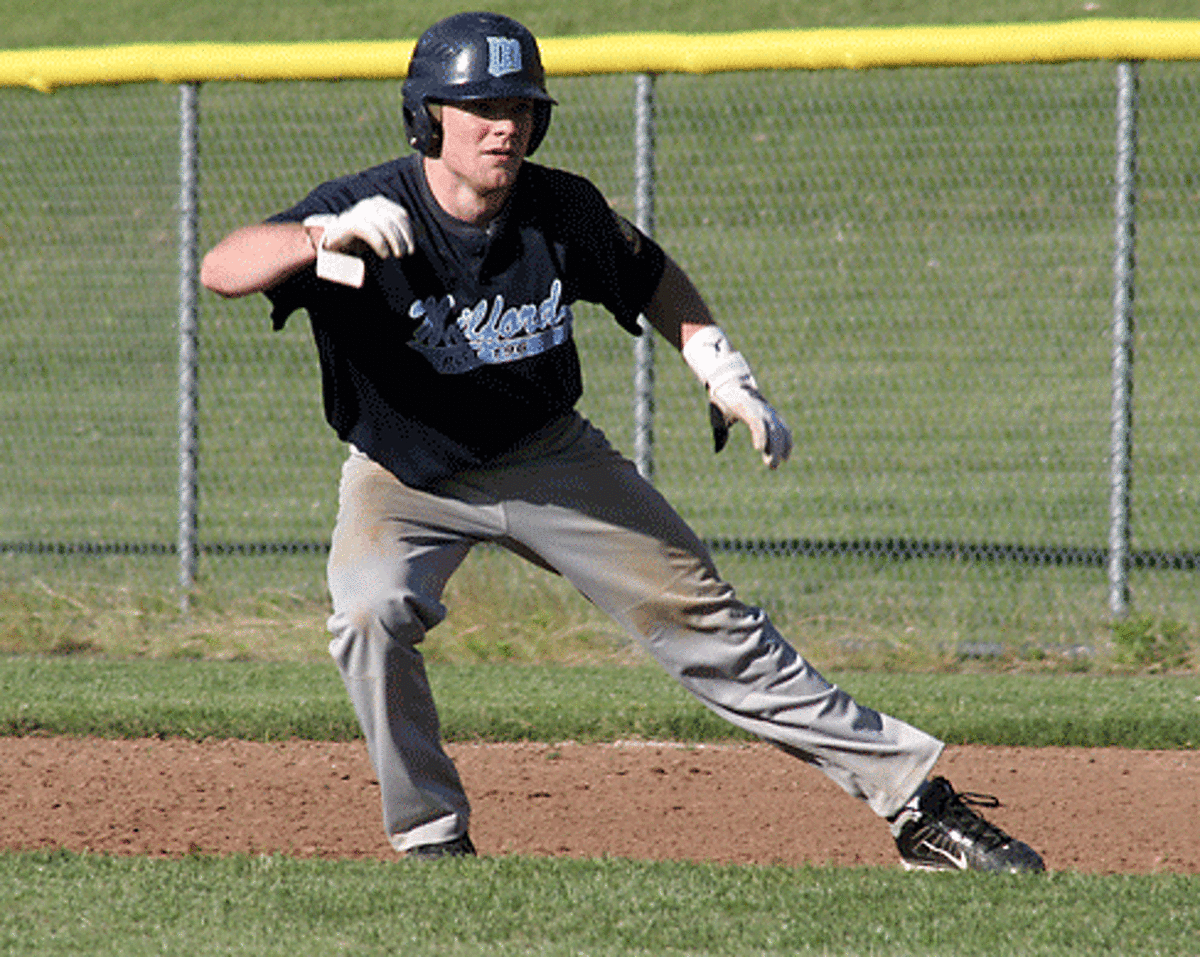 Jake Saley's RBI single in the bottom of the eighth inning plated the game-winning run, as Milford knocked off Orange 2-1 in Zone II American Legion action on Sunday afternoon.
Saley had two hits and won the game in relief of Milford Post 196 starter Cody Hadden, who worked six innings and gave up one run on six hits.
"He took a big swing and drove it well," Milford coach Cliff Bugyi said of Saley's walk-off hit that towered over the head of Orange right fielder Chris Katz.
Austin Pokluda was tagged with the loss for Orange. Post 127 starter Brian Speer went the first seven innings, allowing one run on four hits and striking out eight.
Mark Boland had three hits for Orange (6-3), while Katz and Pokluda notched two apiece.
Katz drove in the lone Post 127 run with a fielder's choice.
Christian Baglini had an RBI single for Post 196, which improved to 3-2 overall.
A one-out double to deep center field by Shawn Cariglio sparked Milford's game-winning uprising. With Matt Ferraiolo at the plate, Pokluda balked, allowing Cariglio to advance to third base.
Post 127 manager Bob Mirto elected to intentionally walk Baglini, who then took second base on defense indifference.
Saley then belted a deep shot to base of the wall in right field, driving in Cariglio with the game-winner.
"It was a good game for Jake," Bugyi said.
Post 196s tandem of Hadden and Saley kept Orange at bay all afternoon, as Post 127 put runners on base every inning.
In the top of the sixth, Hadden defused a potential threat after Boland singled to left field with one out. Sean Butler lined out to Milford second baseman Kyle Winters, before Pokluda grounded a single up the middle.
With two on and two out, Hadden got what ended up being the final batter he faced, R.J. Moquet, to fly out to right field.
Saley walked with two outs in the home half of the sixth, but was caught stealing by Orange catcher Paul Gusmano.
Katz led off the top of the seventh with a sharp single off of Saley, stole second and scrambled to third when Cariglio's throw landed in the outfield.
But, Orange was unable to push the run across, as Grayson Amoroso popped out to shallow right field and Nick Baviello and Gusmano struck out.
Speer singled leading off the eighth inning, but Cariglio threw him out attempting to steal.
It ended up looming large, as Butler and Pokluda strung together back-to-back two-out singles.
Saley uncorked a wild pitch that allowed both runners to move up a base, but the right-hander struck out Moquet swinging to preserve the 1-1 deadlock.
Milford struck first, scratching a run across in the bottom of the fourth.
Ed Michaud punched a lead-off single to center field, but Speer retired Cariglio on a popup and Ferraiolo on a grounder.
Baglini delivered an RBI single to center and Saley drew a walk, but Speer limited the damage by striking out Drew Patrick.
Orange tied it in the top of the fifth, but squandered a huge opportunity to put more runs on the board.
Pokluda walked and Moquet reached on an error, putting runners on the corners for Katz.
The lead-off man hit a dribbler to the third-base side of the rubber, which Hadden fielded and flipped to Cariglio.
Pokluda slid in under the tag to tie the game at 1.
Amoroso then singled to load the bases and bring up Baviello, who batted nearly .300 for Southern Connecticut State University as a freshman this spring.
Baviello ripped a liner to second that was snared by Winters, who threw to first to double off Amoroso.
Gusmano then grounded out to Michaud at first to end the inning.