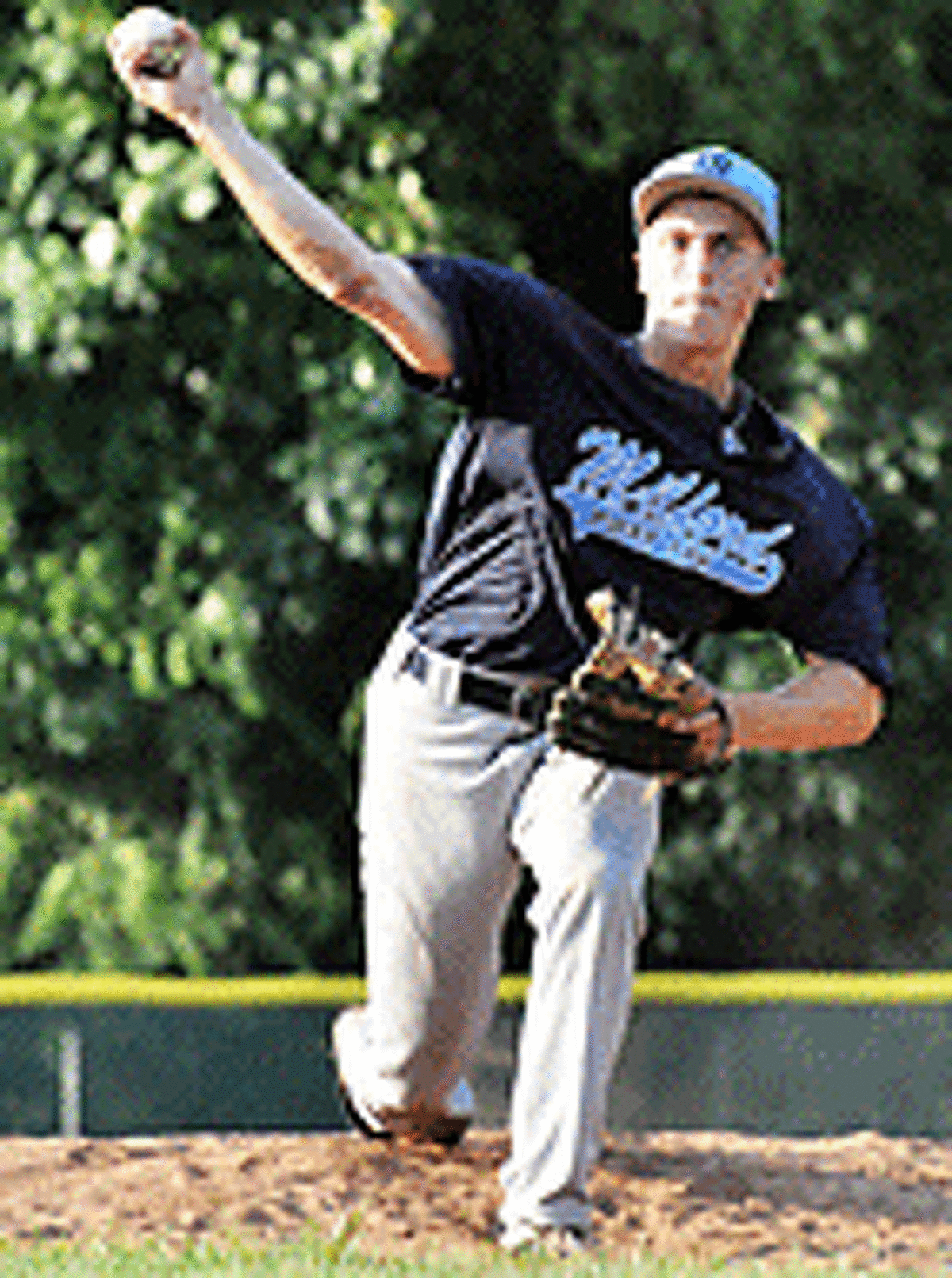 Coach Cliff Bugyi's Milford Post 196 American Legion baseball team looked like a championship-quality team, trouncing West Haven Post 70 by a score of 11-1 on Thursday night.
Jake Saley out of Jonathan Law took the mound for Milford and tossed a complete game. He allowed one run and six hits while walking only two.
West Haven had a pair of two-out singles in the top of the first, but Saley induced a ground ball to get out of the inning and the game remained scoreless.
After an uneventful top of the second, Milford jumped ahead 2-0 in the bottom of the frame.
A pair of Foran High teammates, catcher Joe Zanghi and first baseman Shawn Cariglio, led off the inning with back-to-back singles before Saley drew a walk to load up the bases.