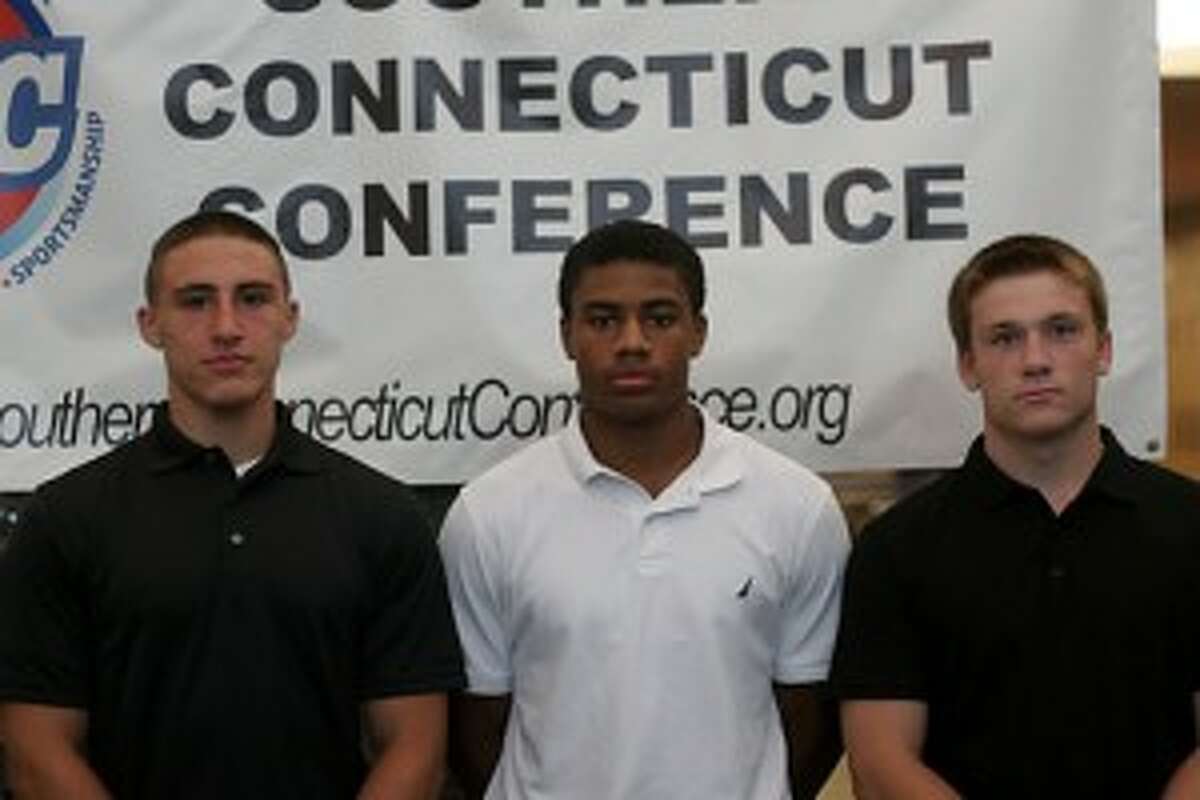 "They say Christmas is the most wonderful time of the year, but somebody must have got that memo wrong because obviously SCC football in the state of Connecticut is the most wonderful time of the year," Jonathan Law football coach Derrick Lewis said when speaking at the 2015 SCC Football Media Night at New Haven's Floyd Little Athletic Center on Sunday.
"I'm very excited, very exciting this year for us," Lewis said of his Lawmen, who tied for the Division II West title with a 5-6 record. "We're all about attitude. The kids took tremendous leaps last year, being faced with adversity of all types and mustering what I think was a very successful year. We're looking for more of the same there.
"We follow the old school suit and don't name our captains until the day before our last scrimmage game. But three of our aspiring captains are here tonight.
"Joe Coury is a three year starter as a linebacker and a halfback for us. Next to him is Dave Patrick, who is a three-year starter at defensive back and halfback. Tim Caldwell is another three year starter in the program as a  fullback and linebacker for us.
"More importantly, which makes me more proud is all three of the students have over 3.4 GPA's in school. When you talk about the essence of the student athlete, we are chock full of them here at Jonathan Law.
"We're looking to compete well in our division and compete well in our league overall.
"I'm very excited to start camp tomorrow. We have tremendous numbers, a tremendous younger class coming up so things are continuing to look up for our program."
Caldwell said, "We're hoping to compete well. We don't want any losing streaks and want to be more consistent. With a bunch of our guys coming back, we should get off to a good start.
Patrick said: "We all feel more comfortable with the system. We've had a good offseason and have been working real hard. This season won't be as much about thinking as it it will be reacting."
Coury said: "Last year was so much about learning and this season the system is in place. The coaches have done a great job keeping things positive. We have a good group returning and have a great attitude."
Law will open its season at North Haven High on Friday, Sept. 11, at 7 p.m.