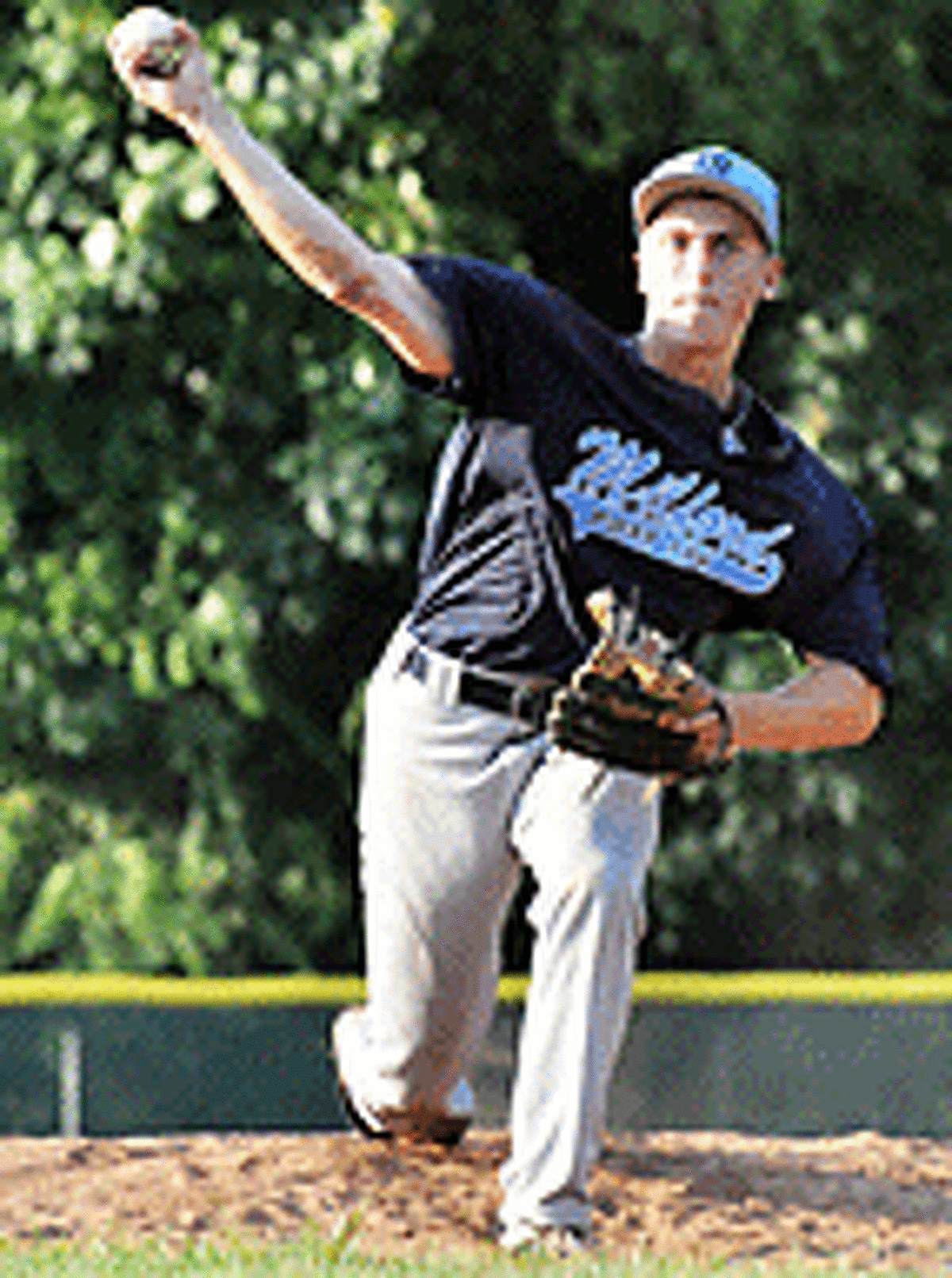 Behind Matt Ferraiolo's complete-game six-hitter, Milford Post 196 defeated Cheshire, 5-3, in the American Legion Round of 16 state tournament at Cubeta Stadium in Stamford on Saturday.
The right-hander, who pitched a no-hitter against Simsbury in the play-in round, limited Cheshire, the Zone III champions, to six hits — allowing one earned run and striking out nine.
"Matt pitched great," Milford coach Bugyi said, joking that Ferraiolo threw 130 pitches in the nine-inning contest, usually the amount he accumulates in seven innings. "He's competitive."
Milford (21-6) squared off with Zone II rivals Branford (20-5) on Monday at Trumbull High in a winners' bracket match-up.
Christian Baglini doubled home Shawn Cariglio with the go-ahead run in the top of the 15th inning.