This is a carousel. Use Next and Previous buttons to navigate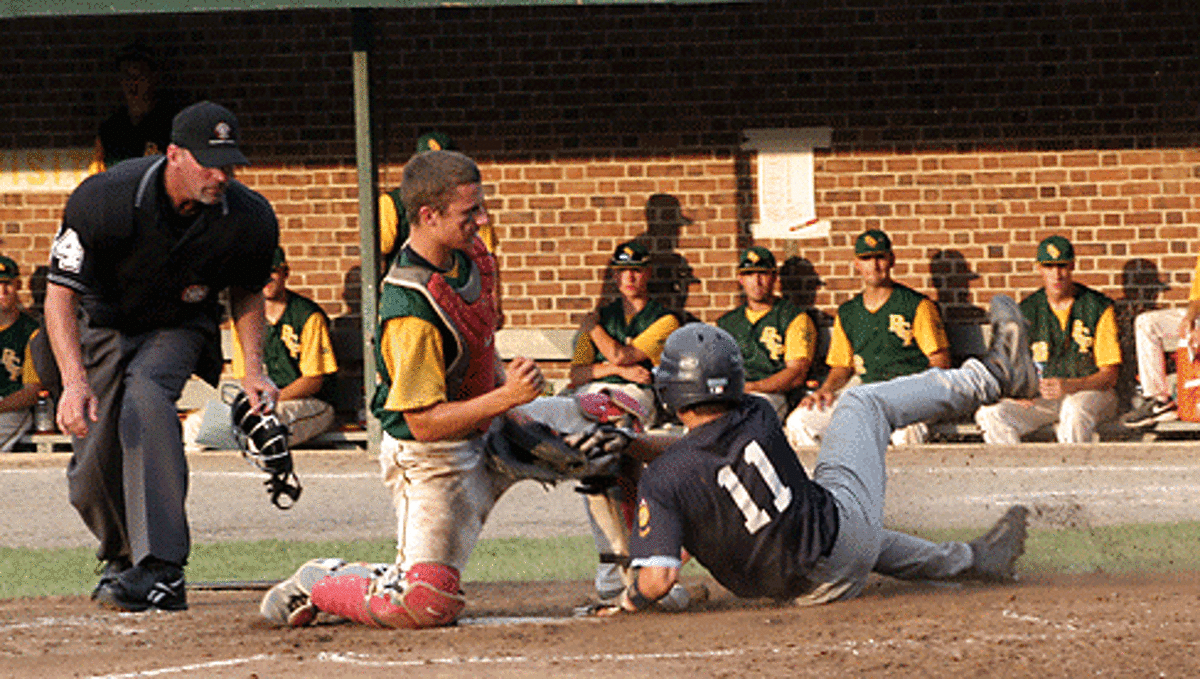 "It comes down to coaching," Post 196 third baseman Eddie Michaud said of manager Cliff Bugyi and assistant coaches Denis Haley and Dave Quinn after Milford scored in the bottom of the ninth inning and won its first American Legion state championship with a 6-5 victory over RCP at Muzzy Field in Bristol on Friday night.
"They drilled it in to us all season — the scoreboard doesn't matter, its a matter of innings. In states we pieced it together inning by inning."
Nick Pinto led off the bottom of the ninth of the 5-5 game and worked out a walk when a 3-2 pitch from RCP's Kevin Post was outside.