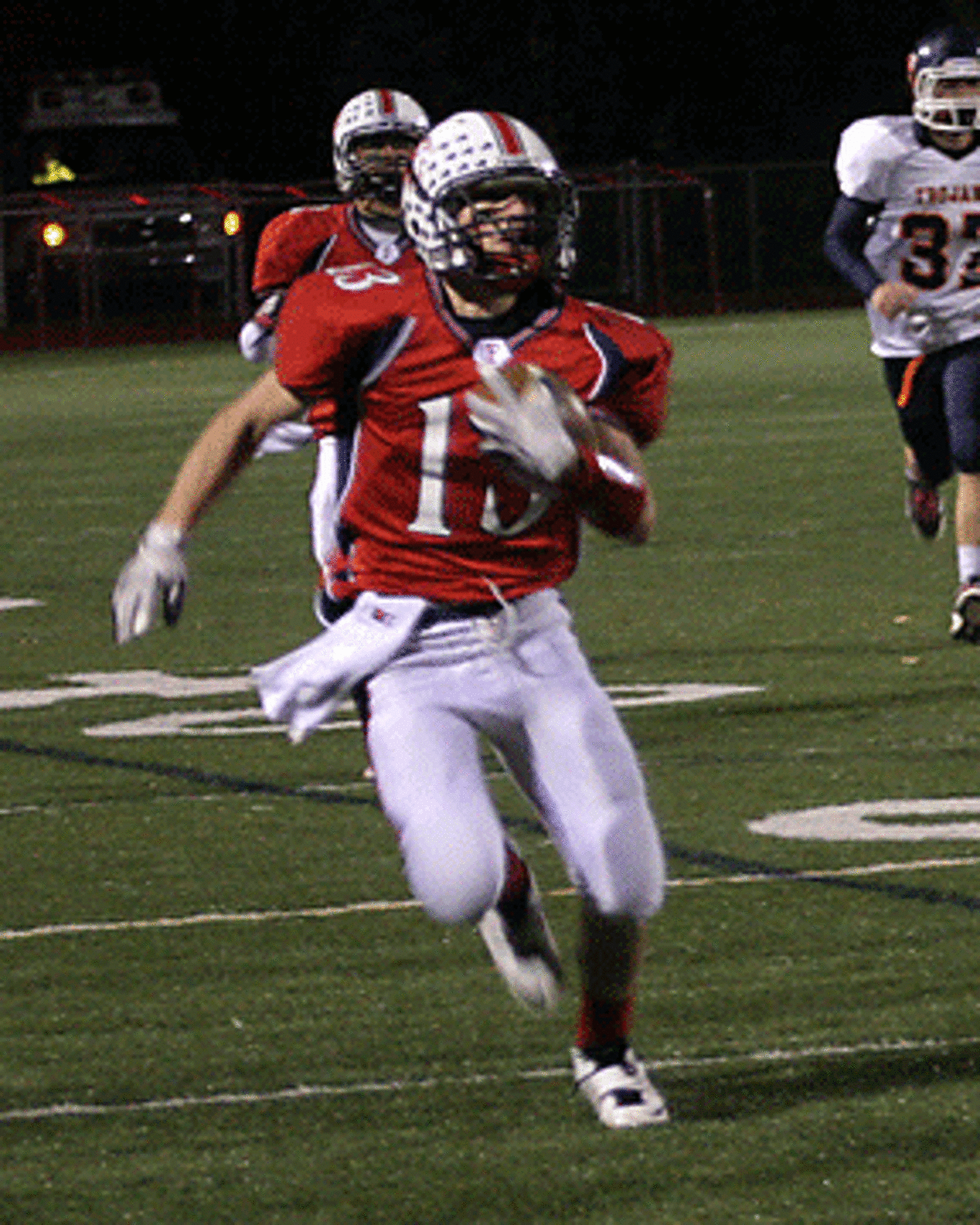 Nico DeRosa and Zach White scored two touchdowns each, as coach Jeff Bevino's Foran High football team defeated Lyman Hall of Wallingford, 51-12, at the Vito DeVito Sports Complex on Friday night.
DeRosa led a powerful running attack, and scored from a yard out in the first quarter and on a nine-yard run in the final period.
White electrified the Homecoming game crowd with a 70-yard punt return to help Foran to its third straight victory and a 16-0 lead after one.
Jake Kasuba scored on a nine-yard run and threw touchdown passes to Chris Hoey (18 yards) and Sean Deegan (50 yards) in the second quarter.
White opened the third quarter with an 81-yard kickoff return.
Lyman Hall (0-5) scored two times in the third period, as Bevino gave his reserves some game experience.
Sam Olsson made three conversion kicks.
Zach White ran in one conversion, Nick Weissauer passed to Anthony Kopatch for another, and Connor Cadrin also tallied for two points.