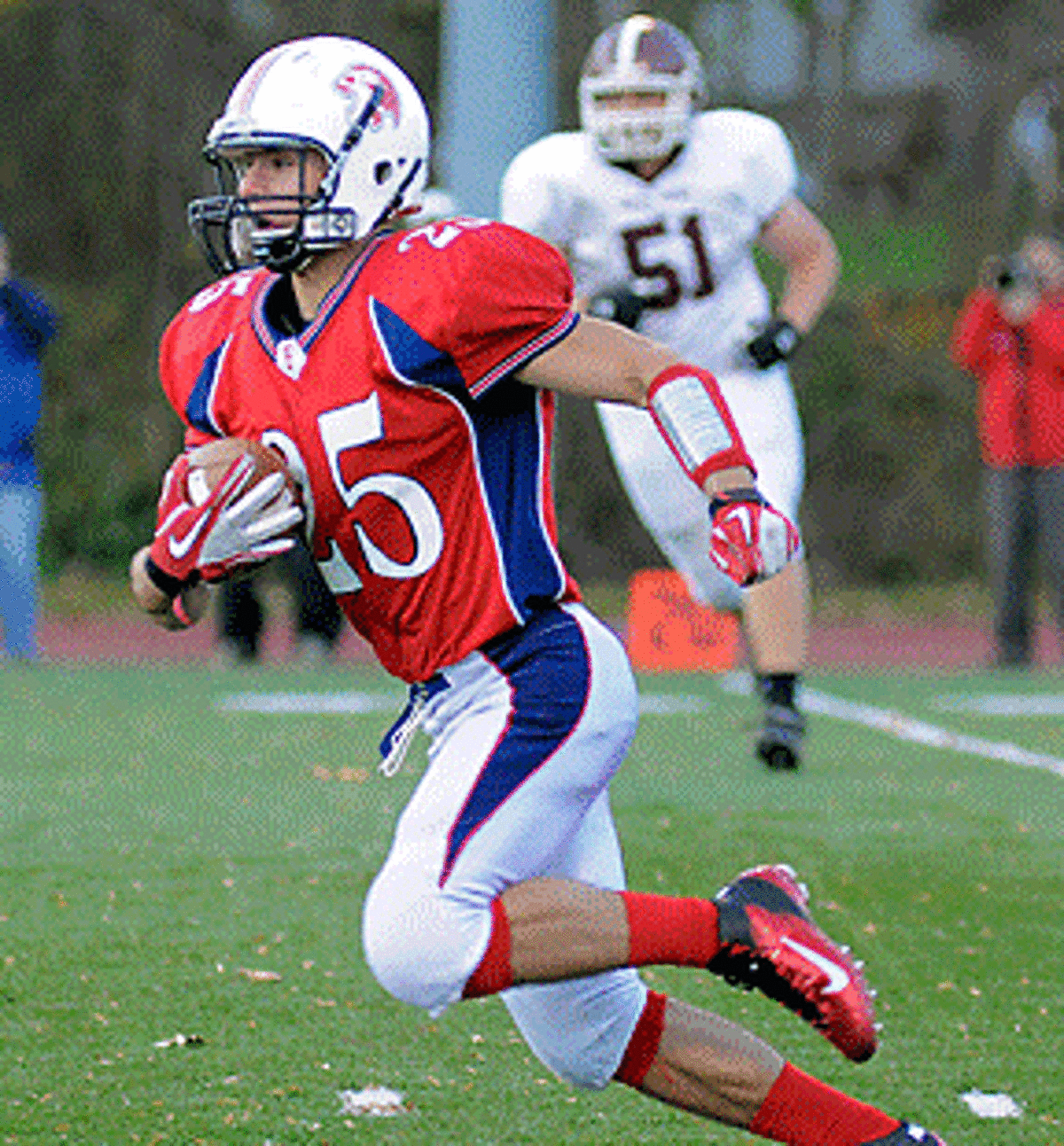 Despite the Foran High defense forcing two early turnovers, the Lions couldn't capitalize and North Haven High's yard-churning, time-consuming offense ran for more than 300 yards to win a 28-7 Southern Connecticut Conference Division II East Division game on Senior Day at the Vito DeVito Sports Complex on Sunday.
"Against this football team, we have to take advantage of everything," Foran coach Jeff Bevino said. "We just couldn't do it. It just wasn't our night.
"The missed field goal... That hurt us. You kick yourself in the butt whether you should go for it or not but I wanted to make sure we came away with something on that."
North Haven improved to 3-0 in the East to secure its fourth straight division title. The Indians are 5-3 overall.
Foran saw its three-game winning streak snapped and fell to 4-3 and 2-1 in the division.
Sophomore signal-caller Jake Kasuba led the Lions, completing 27-of-38 attempts for 200 yards and a 28-yard touchdown to Zach White.