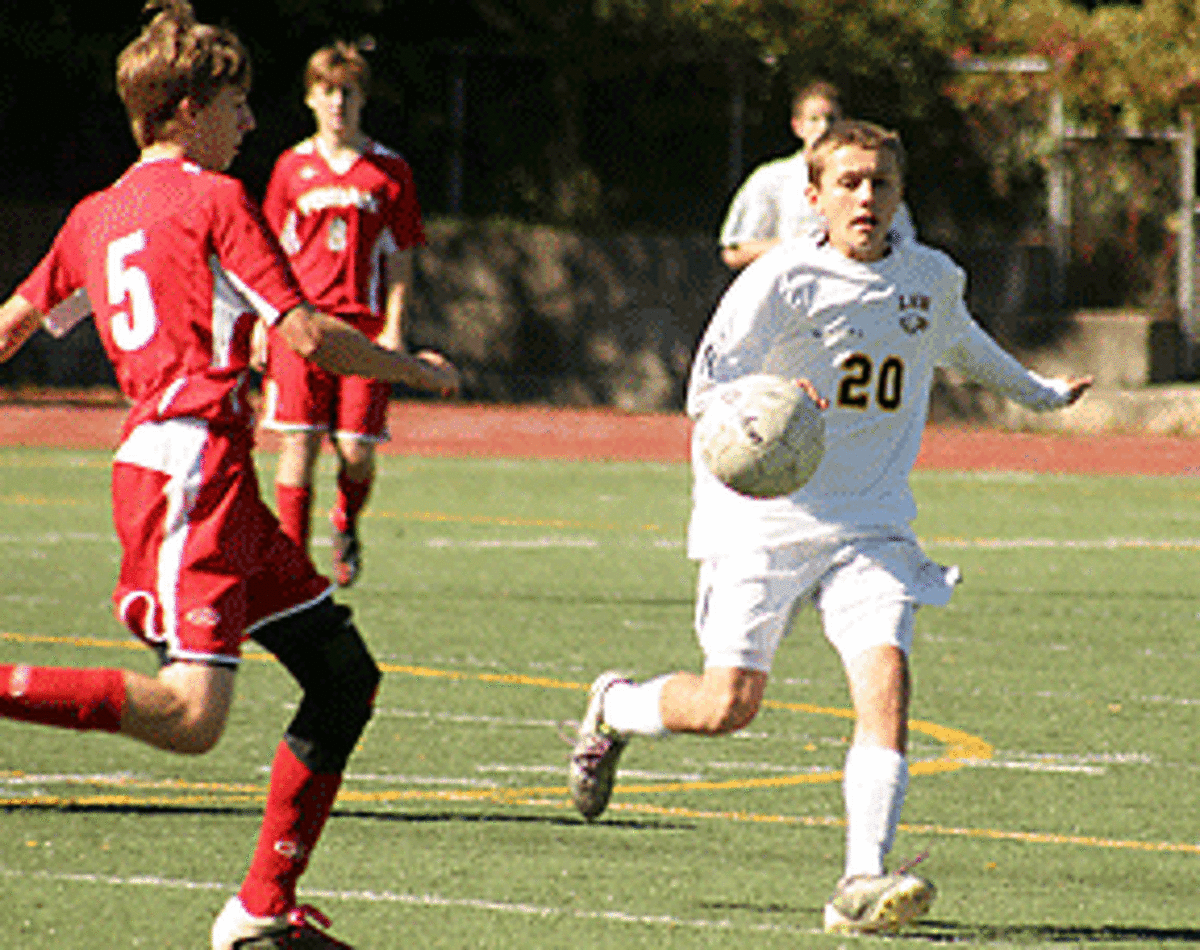 Two days after suffering a crushing 2-1 road loss to cross-town rival Jonathan Law, the Foran High boys soccer team went back to work on Monday afternoon in preparation for a quick, turnaround game at the Vito DeVito Sports Complex with the Lawmen.
"I couldn't stop thinking about the amount of possession time that we had against them," Lions' coach Rick DiStefano said of the earlier meeting. "When you possess, you have to do it with a purpose. And, that purpose is to score."
After schooling his players on quick passes and shots, Foran went out Tuesday night and played a textbook-style contest against the Lawmen.
The Lions won in a totally dominating 4-0 fashion, getting a high school-career first three goals from senior midfielder Nick LaPenna, and an opening score from freshmen Cedrick Lingane at 22:39.