This is a carousel. Use Next and Previous buttons to navigate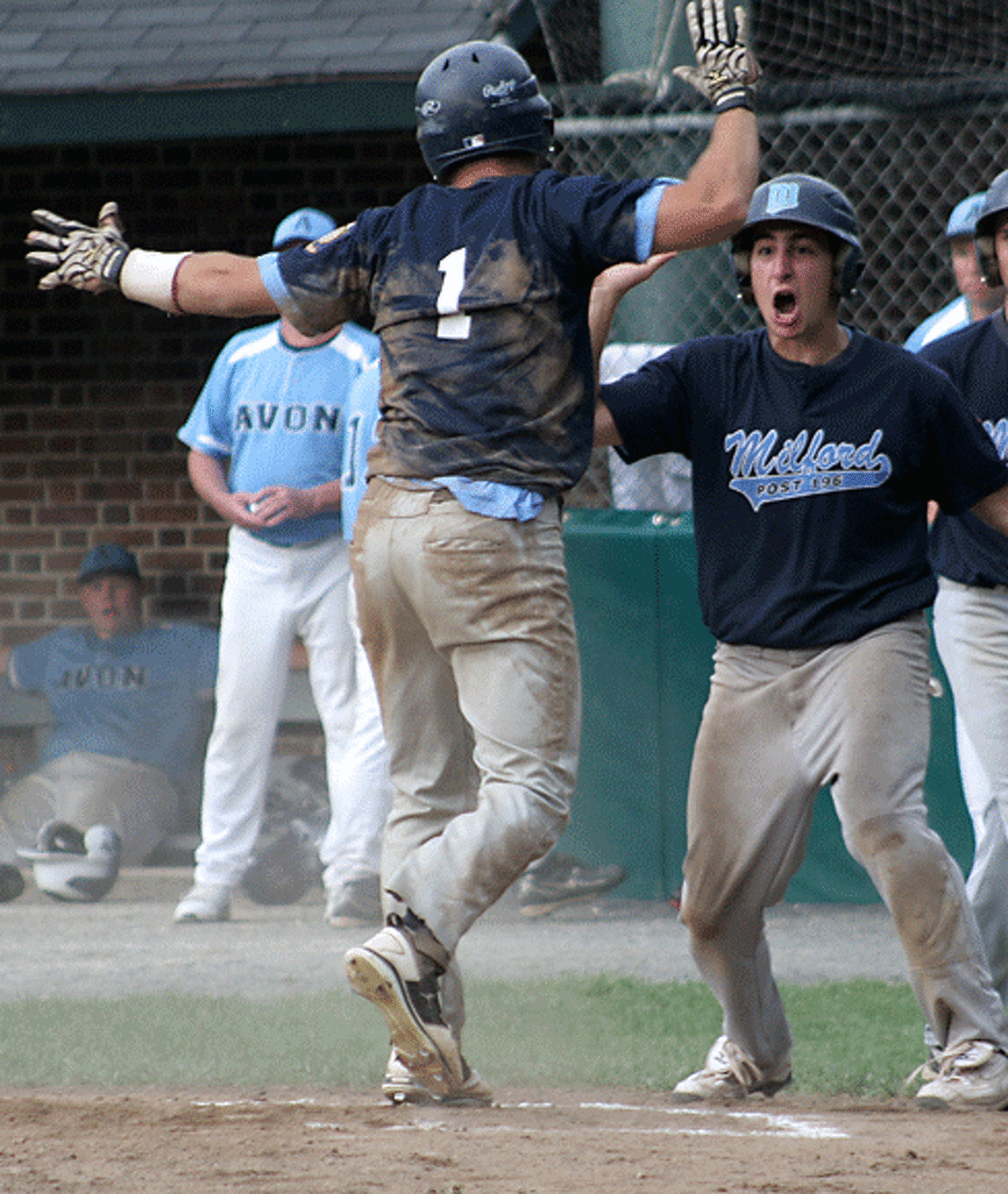 Milford's Matt Ferraiolo caught Connor Doyle looking at a 3-2 pitch that caught the outside corner to end a 10-pitch battle to leave the bases loaded with Avon players in the bottom of the ninth inning, when coach Cliff Bugyi's 13th-seeded Post 196 team advanced to the American Legion state championship game with a 4-1 victory at Muzzy Field in Bristol on Tuesday night.
Milford defeated Greenwich earlier in the day, 2-0, and is the last team standing in the winner's bracket with a 4-0 record since the Round of 16 Tournament opened on Saturday.
Oakville, RCP, Avon and Greenwich will battle through loser's bracket games to gain the spot opposite Milford set for 6:30 p.m. Friday at Muzzy Field. The if game is Saturday at 11 a.m.
Post 196 won a pair of play-in games, and with six straight victories, they improved their overall record to 24-6.