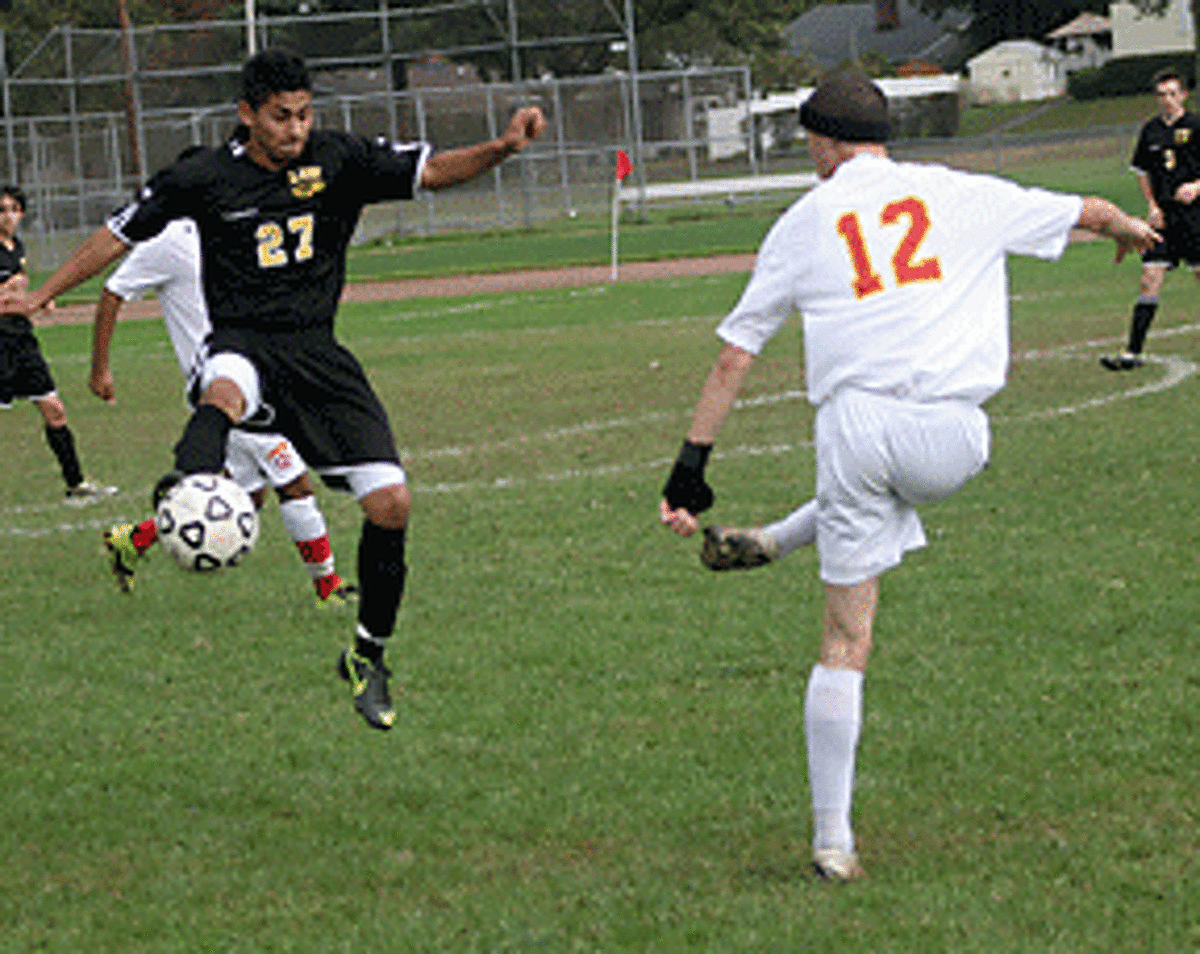 Herbie Pritchard broke a 1-1 tie with three minutes left to give coach Donato Piselli's Jonathan Law boys soccer team a 2-1 victory over West Haven in an SCC interdivisional matchup on Tuesday.
Pritchard's unassisted tally lifted the Lawmen to the program's first win since the 2008 season.
Sam DaSilva gave Law a 1-0 lead at the 18:15 mark.
West Haven (3-5-2) tied things on a Pablo Perez goal in the second half before Pritchard found the back of the net.
Law (1-9) will host Foran High (1-6-2) at 1 p.m. on Saturday.
Ryan Dennis and Craig Calderone scored a goal in each half for the Lawmen in a 7-2 loss to Amity of Woodbridge on Friday.
Gabe Salles had 20 saves against the Spartans (7-1).
Law fell to Stratford High, 3-0, on Saturday
Salles had five saves.