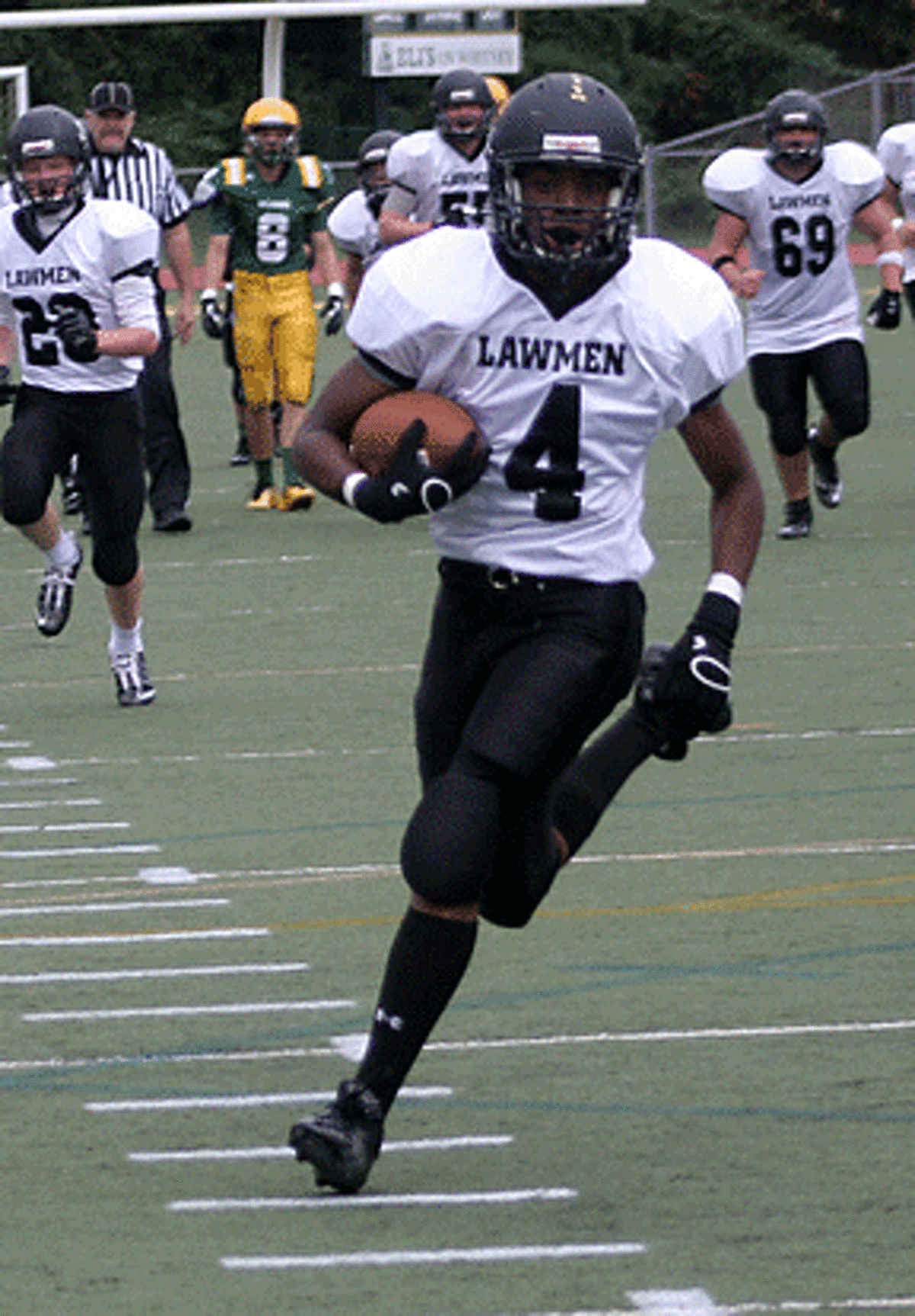 The Jonathan Law football team was defeated by Hamden High, 30-6, in an SCC interdivisional game at Joe Bruno Field on Saturday.
Najee Smith caught a 42-yard touchdown pass from Timmy Maher in the second quarter.
Law is 1-2 and Hamden is 1-2.
See the next edition of the Mirror for complete game story.