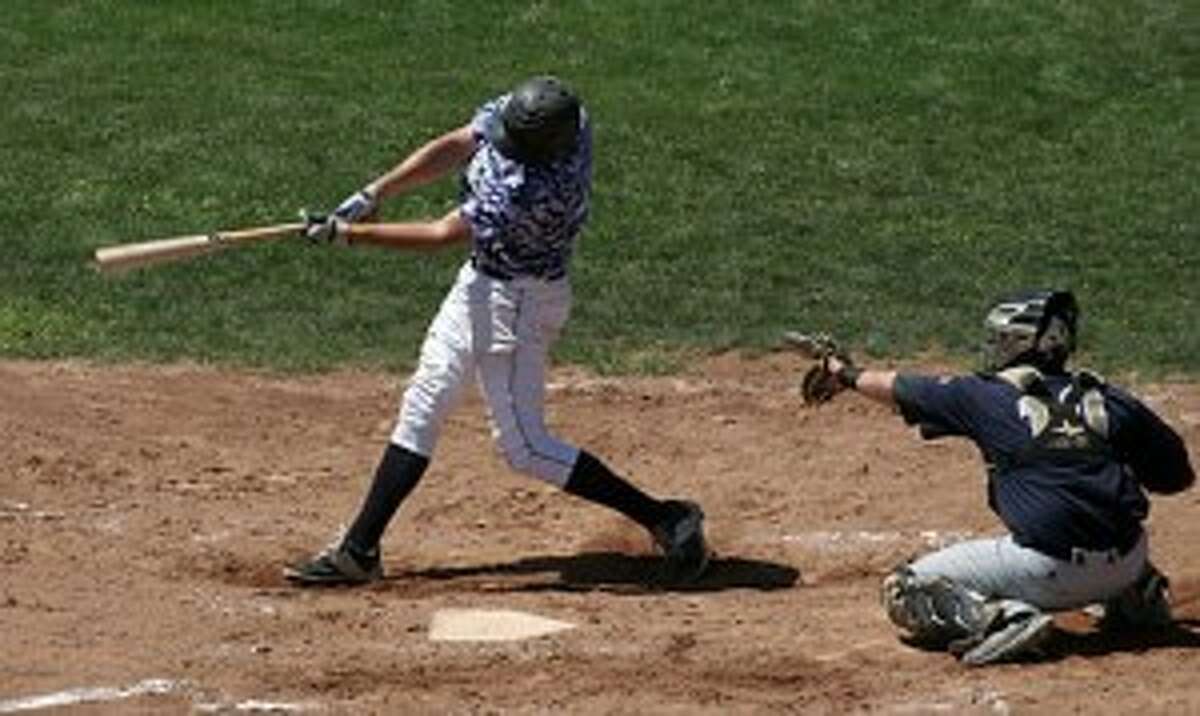 At any point in time, the Thermaxx Jackets could have seen their hopes of earning a spot in the National Amateur Baseball Federation Regional Tournament championship game, go by the boards.
No one pushed Thermaxx harder in the NABF tourney than Fedell's Mechanics at Quigley Stadium on July 30.
Thermaxx, out of the West Haven Twilight League, had defeated the New York Hawks, 5-3, in its opener on July 29, and trailed Fedell's from Bridgeport's Senior City League 2-0 later that day when rain forced the game to be suspended.
Play resumed on Friday and Fedell's stretched its lead to 3-0, before Thermaxx scored four runs in the bottom of the fifth inning and won the game 5-4 in eight innings.
"He was definitely a good pitcher," Shawn Cariglio said of Fedell's righthander Andy Eggleston after his two-out single drove in the winning run. "He got ahead of me 0-2 and 1-2 in earlier at bats. I was looking at a 2-1 pitch and had a good swing at it."
Gus Constantino opened the decisive eight with a single up the third base line and Jake Rouse out of Jonathan Law followed with a single through the hole into right field.
Cariglio then pulled a ball deep into the gap in right-center field to plate Constantino.
"I've hit walk-off singles in high school (Foran High) and Little League, and I'm glad that it still means something," said Cariglio, a rising senior at Roger Williams College in R.I.
"We're hoping for good things our senior year and my teammates are playing in leagues throughout New England."
In Thermaxx's fifth, Rob Rosner, former Lawman Jake Saley and Willie Ramos had singles to load the bases for player-coach Ryan Geffert, who doubled home a pair to make it 3-2. T.J. Shea tacked on a two-run single.
Christian Malave, a Foran High grad, made a diving catch in right field to steal a hit away from Thermaxx's Greg Pacelli in the third.
Pat Egan went the distance in the walk-off win that carried Thermaxx forward. The New Rochelle Robins were next to fall, 6-3, to send the Jackets into a game with Columbus Auto Body.
Another WHTL entry, Columbus had to defeat Thermaxx twice to gain a berth in the World Series in Battle Creek, Mich.
They won a 3-2 decision on Saturday, Aug. 1, before Thermaxx took the decisive second game on Sunday by a score of 8-2.
Eric Schlitter, who had hit a two-run home run over the batter-friendly fence in right field to give Fedell's a 2-0 lead on Thursday, hammered another shot over the high fence in the top of the sixth on Friday to tie the game at 4.
In the win over New Rochelle, Joey Bannon, another Milford product out of Jonathan Law, doubled home two runs in the Jackets' four-run second inning.
Rouse had an RBI double in the frame and Saley added an RBI in Thermaxx's two-run fourth. Sal Frosceno from Derby got the win.
Sean Cameron and Christian Baglini are Milford players also on Thermaxx's roster.
Milford's Mike Pascarella plays for Columbus.
Rostered for Fedell's are Malave and Brian O'Keefe.