This is a carousel. Use Next and Previous buttons to navigate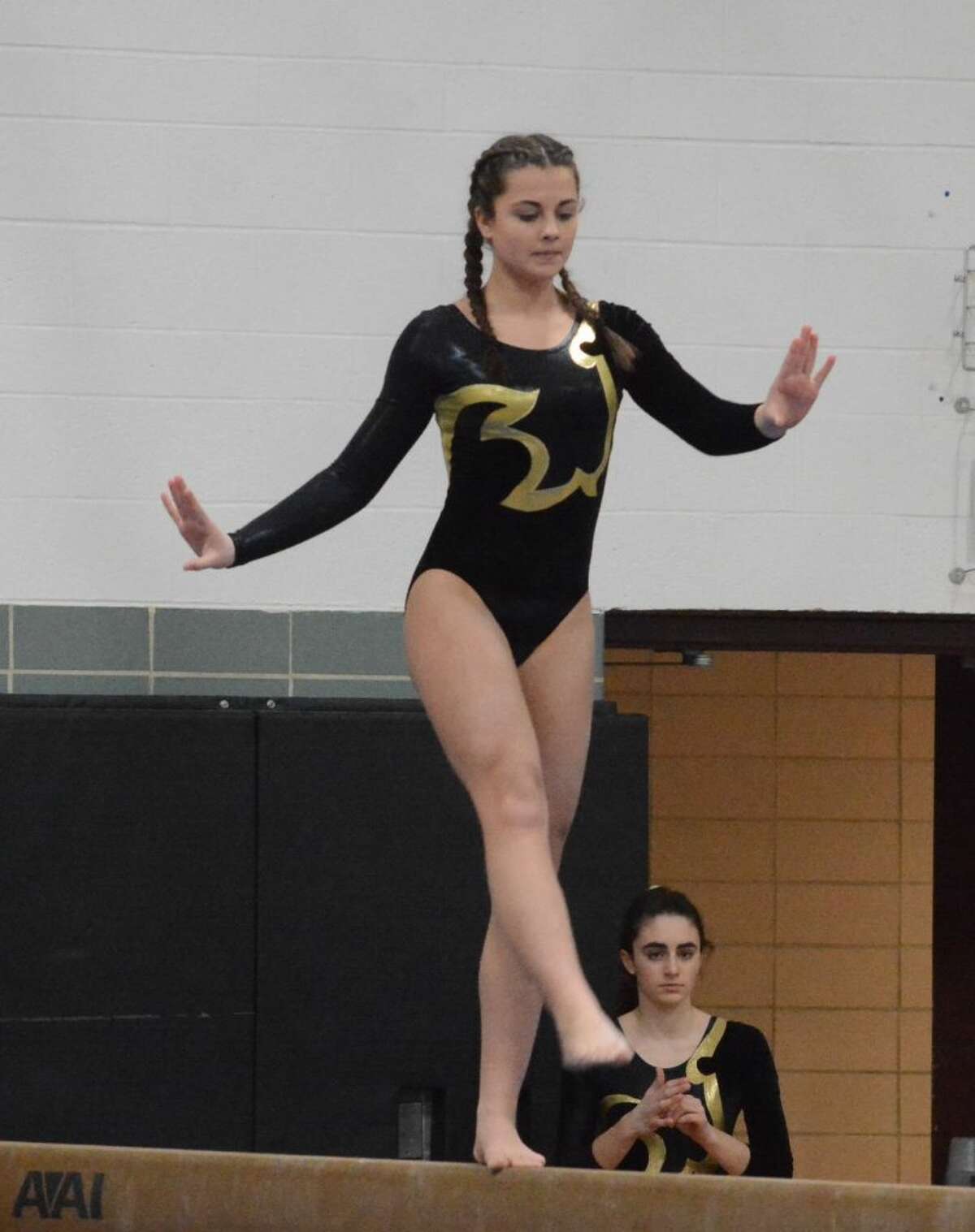 With 28 gymnasts on the roster, Jonathan Law High coach Pat Simon has quite the juggling act to get everybody some time to work on and show their skills throughout the season.
Simon is appreciative of the administration's support that allows for not only the top gymnasts to compete in meets but time for a showcase segment, which gives a bulk of the athletes an opportunity to tumble, flip, dance, balance and vault.