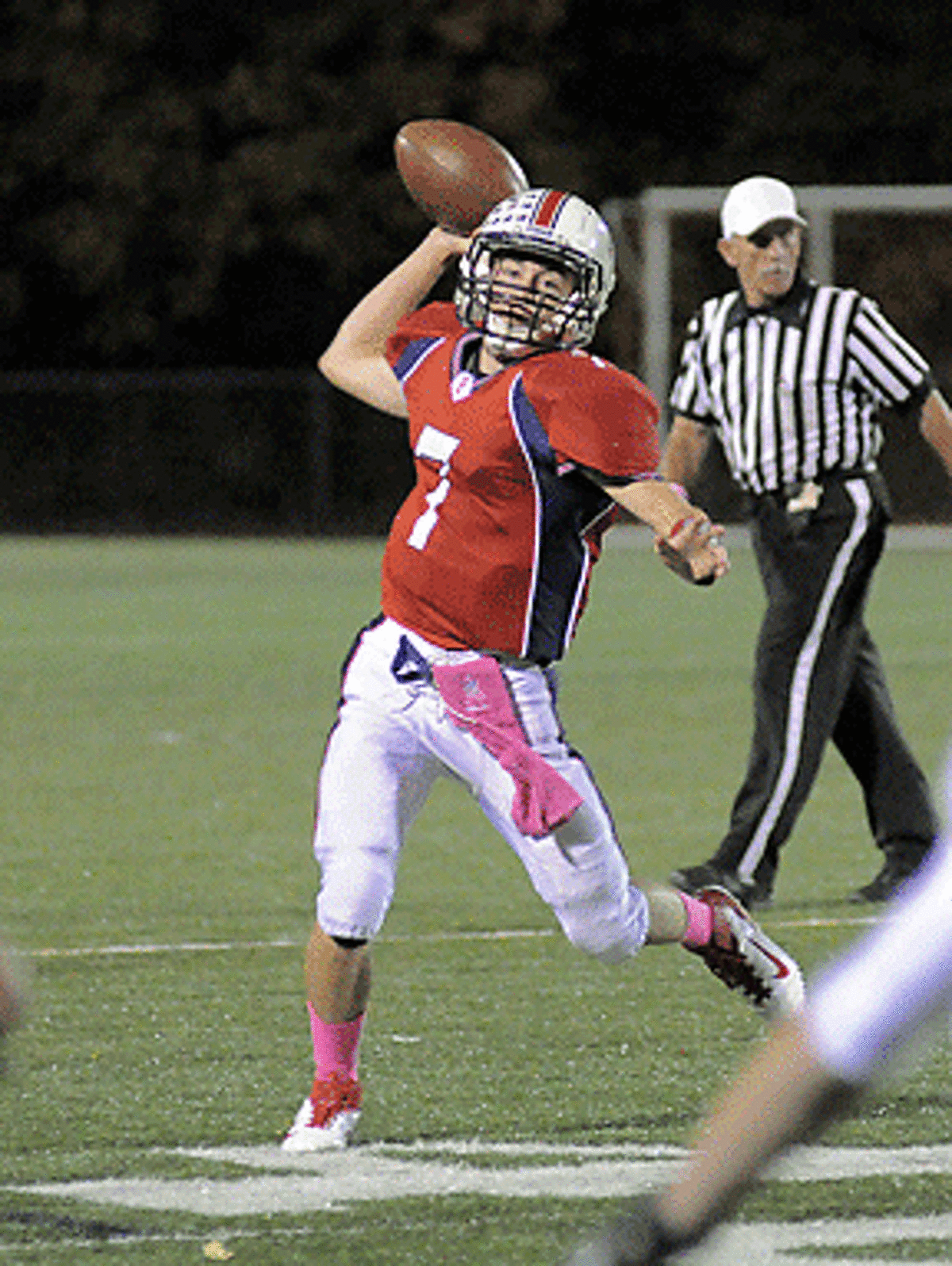 The Foran High football team upended Notre Dame West Haven, 50-34 in a Southern Connecticut Conference game at the Vito DeVito Sports Complex on Saturday night.
"Our game plan was to hold on to the ball and keep it away from them," Foran High football coach Jeff Bevino said after his Lions won for the fourth straight week.
"Our o-line hit on all cylinders and our young quarterback put us in good position."
Behind that offensive line of senior co-captain James Monk, Zach Hubler, Ed Drapp, John Carchia and Anthony DeTullio, the Division II Lions churned out 26 first downs against the Division I Green Knights.
"Foran played a great game," Notre Dame coach Tom Marcucci said. "We dug a big hole and they outplayed us.
"Jeff did a great job getting them prepared. They were tougher than us and they deserved to beat us.
"We never could stop them."
The biggest of Foran's first downs came after Notre Dame (1-5) scored a pair of second-half touchdowns to turn a 43-14 Foran lead into a more worrisome 43-28 margin on the first play of the fourth quarter.