This is a carousel. Use Next and Previous buttons to navigate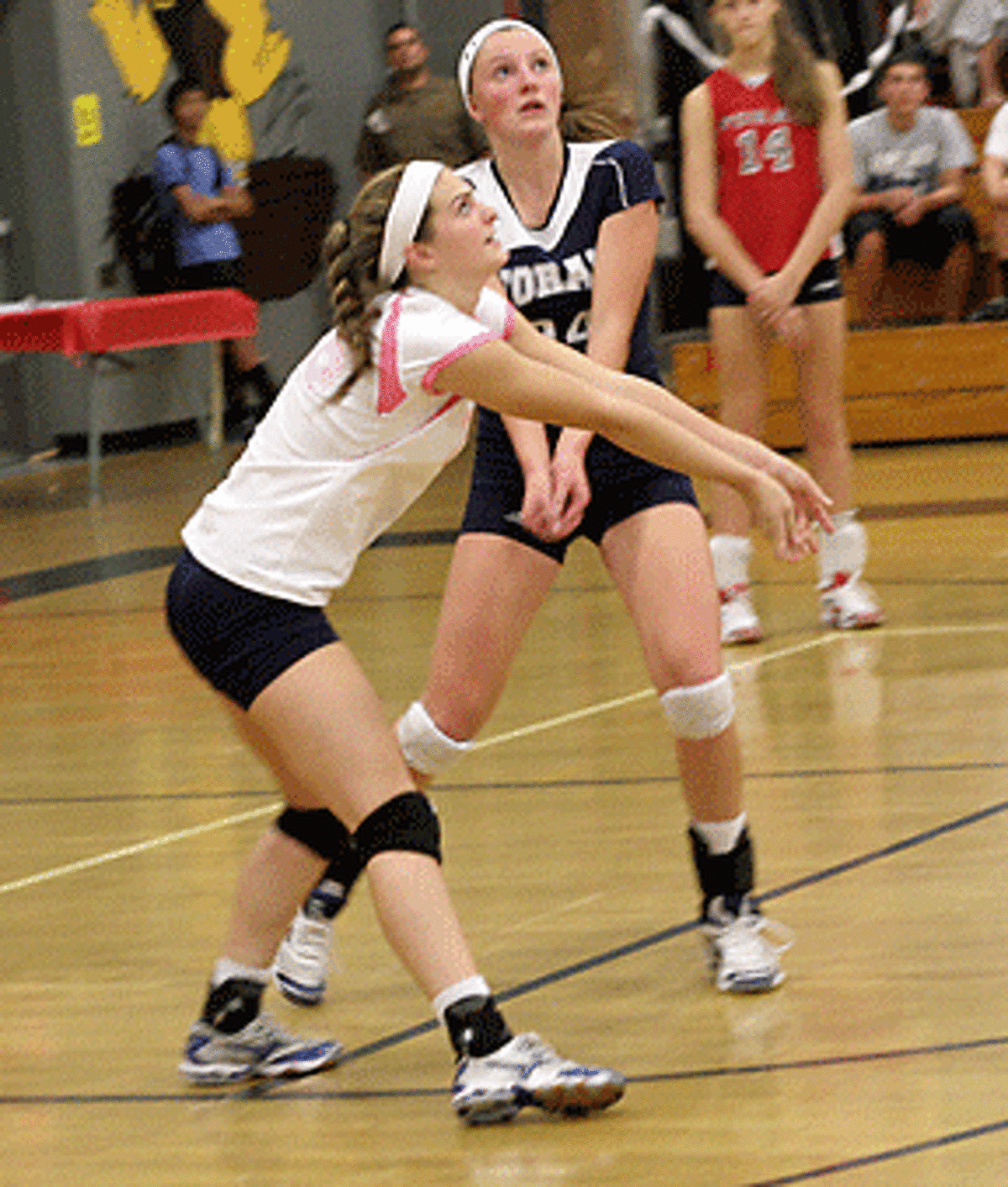 Pass, set, spike is a must-have sequence to be successful, and the Foran High girls volleyball team was at the top of its game in those areas in its 3-0 victory over Jonathan Law on Spike Out Leukemia Night at the James Richetelli Sr. Gymnasium on Wednesday.
"Tonight was the first time we used the libero for all three games and we played very well in all areas except for our serving," Lion coach Julie Johnson said after the 25-21, 25-18, 25-21 SCC Hammonasset Division victory.
"Dani [Kemp] had a great match passing and that let Rebekah [DeRosa] distribute the ball more evenly, which is what we've been getting better at every match."
DeRosa had 37 assists from her setter position.
Abby Amann had 16 kills and Fallon Bevino 11 winning spikes, as Foran advanced its record to 6-3.
"We're still a work in progress with new players and other players in new positions," Law coach Stacy Luch said of her Eagles (3-6).