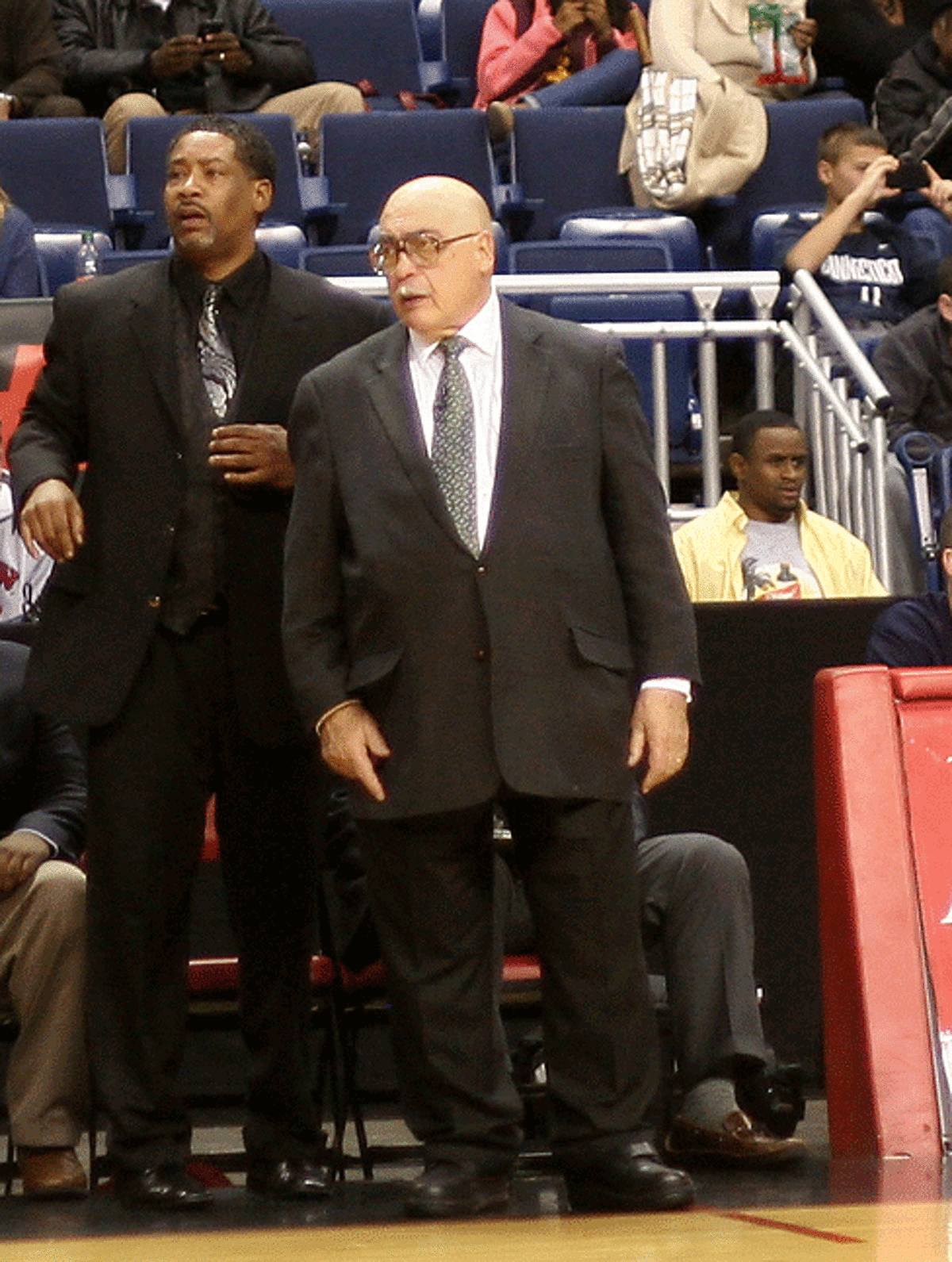 Vito Montelli greeted Chris Watts one more time when the legendary St. Joseph High boys basketball coach announced that he was retiring as Cadet boys basketball coach after 50 years, and that Watts, a former Cadet player and current assistant coach would be the program's new head coach at a press conference Wednesday at Vazzano's Four Season's Restaurant.
Watts remembers two life-altering meetings with Montelli.
"Michael Casey was a teammate on my Elks Pop Warner football team in Milford, and he said I should check out St. Joseph," Watts said.
"The way it was set up, me and my mom Luwanda had to first meet with the athletic director, and that was Mr. Montelli.