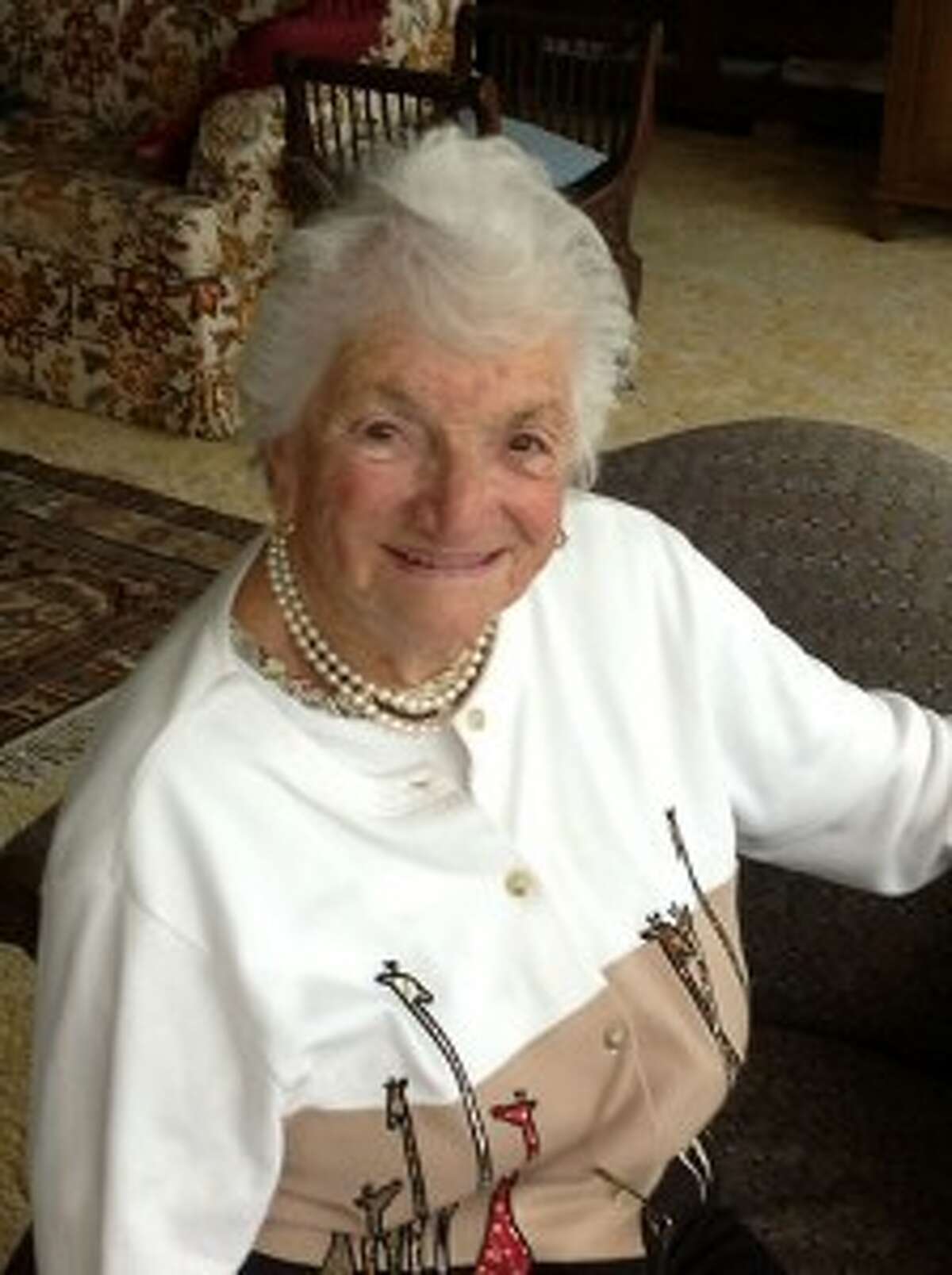 Ruth-Ann Herman died on April 22, 2015 in Blake Memorial Hospital, Bradenton, Florida from complications of a blood infection. She was 94 years young.
Born in New York City, Mrs. Herman spent the summers of her youth in Milford, CT, where she first met her husband, Richard A. Herman, at the age of 15. They were married in 1941 and would have celebrated their 74th anniversary this August.
From 1948 until she retired in 1981 Ruth-Ann was a kindergarten teacher in Milford, and she was beloved by her students and her fellow teachers. After her retirement she and her husband Richard spent their winters in Holmes Beach, Florida and returned to Milford for the rest of the year.
Ruth-Ann was an avid reader, a tennis and croquet player, and a swimmer. She enjoyed playing bridge, socializing with her many friends and cruising on the family sailboat. In her later years she took up watercolor painting and had a successful show of her work in Milford in 2013.
Her family and friends will miss her energy and enthusiasm, her singing and reciting of poetry, her compassion, and her unceasing zest for life.
Besides her husband, Richard A. Herman, age 95, Ruth-Ann has two daughters, Elizabeth Herman Tracy (deceased) and Nancy A. Herman, married to Patrick Decker. She has four grandchildren, Magen Tracy, Jeremiah Tracy, Sean Tracy, and Olivia Herman, and many loving nieces and grand and great-grand nieces and nephews.
A celebration of Ruth-Ann's life will be held later this spring in CT. Donations may be sent to the Sierra Club, the World Wildlife Foundation, or the Milford Public Library.
Click here to read an article from several years ago about the Hermans.