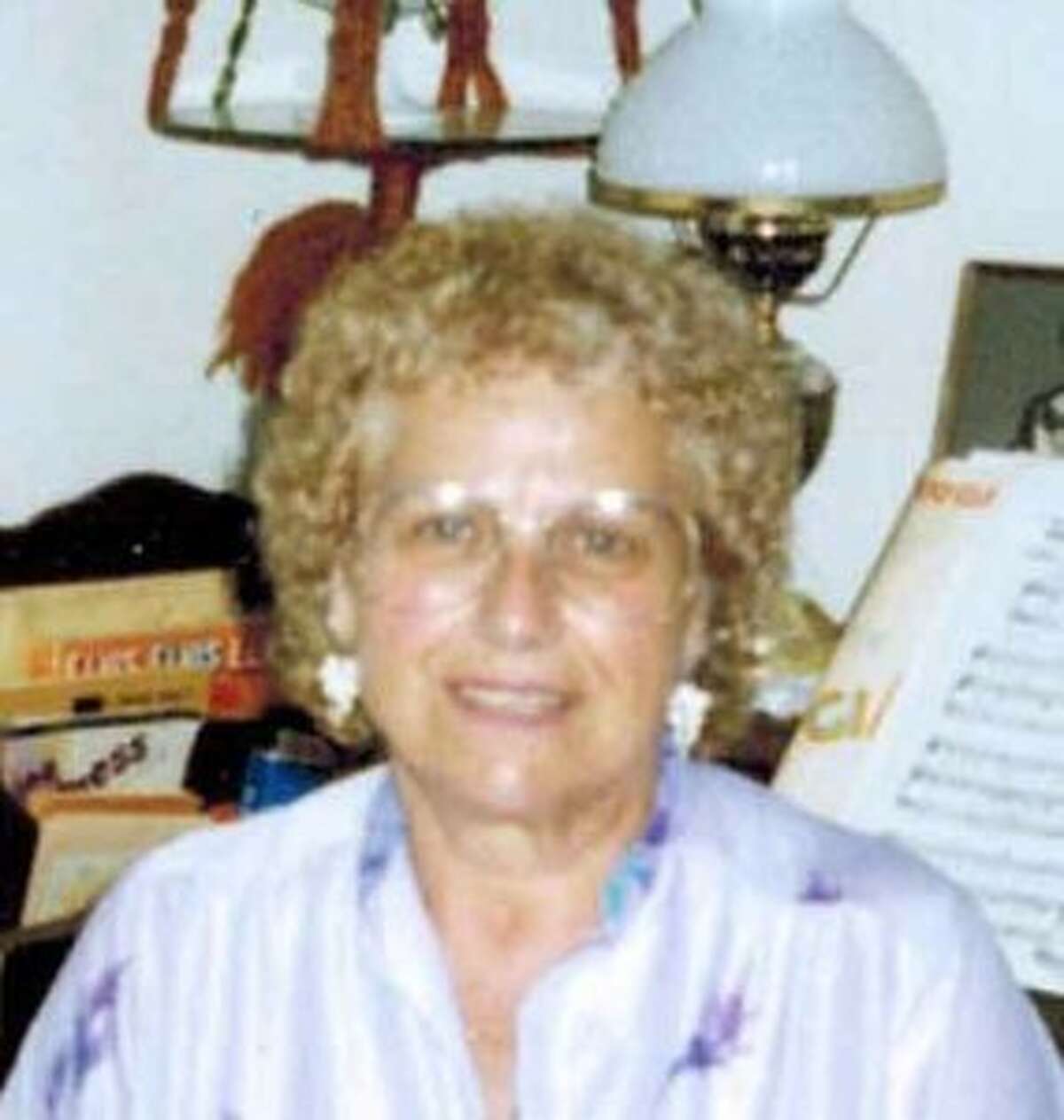 Mary Carmel (DeRienzo) Taylor, 90, of East Haven passed away May 21, 2015 at Apple Rehab Laurel Woods.
She was born February 18, 1925 in New Haven to Joseph and Catherine (Levintino) DeRienzo.
She is preceded in death by her parents, sisters, Ida Ioime and Ruth Pascarella and a brother, Pat DeRienzo. Mary is survived by two loving sons, Donald Taylor Jr. (Karen) of Fort Pierce, FL and Lawrence Taylor Sr. (Elena) of Northford and three grandchildren, Melissa, Lawrence Jr., and Nicholas Taylor.
Mary was a lifelong resident of New Haven County. As far back as remembered, Mary was always recognized for her sparkling smile, outgoing personality and uplifting sense of humor.
In 1966, while residing in West Haven as a mother of three (2 sons, plus a husband) she managed to take those traits, daily, all the way to Hartford, CT, where she studied to become the very first lady barber in our State of Connecticut, graduating from the Vohn Barbering School. Mary went on to work at her own Pond Point Barbershop with her husband at that time in Milford, CT, along with her son, Lawrence, joining the family trade in 1977 right up to her retirement in 1994.
Mary is also remembered for hosting all those family/friends annual holiday parties. She prepped, cooked and baked for, while somehow, still finding the energy to entertain all with the piano, that all still speak of today.
In retirement, she always donated her time and barbering at so many places, such as, Talmadge Park Health, East Haven Senior Center and countless others along with Laurel Woods in East Haven, where eventually she would reside while coping with Alzheimer's and still time to time revealing that sparkling smile and sense of humor for "All."
Family will receive friends from 4 - 7 PM on Tuesday, May 26, 2015 at the Clancy Funeral Home, 43 Kirkham Ave., East Haven. Funeral procession will leave Clancy Funeral Home on Wednesday, May 27 at 9:45 AM for a Mass of Christian Burial at 10 AM in St. Vincent de Paul Catholic Church, 80 Taylor Ave., East Haven with Committal to follow at East Lawn Cemetery.
Donations may be made to Alzheimer's Assoc., 2911 Dixwell Ave., Hamden CT 06514 in memory of Mary Taylor.