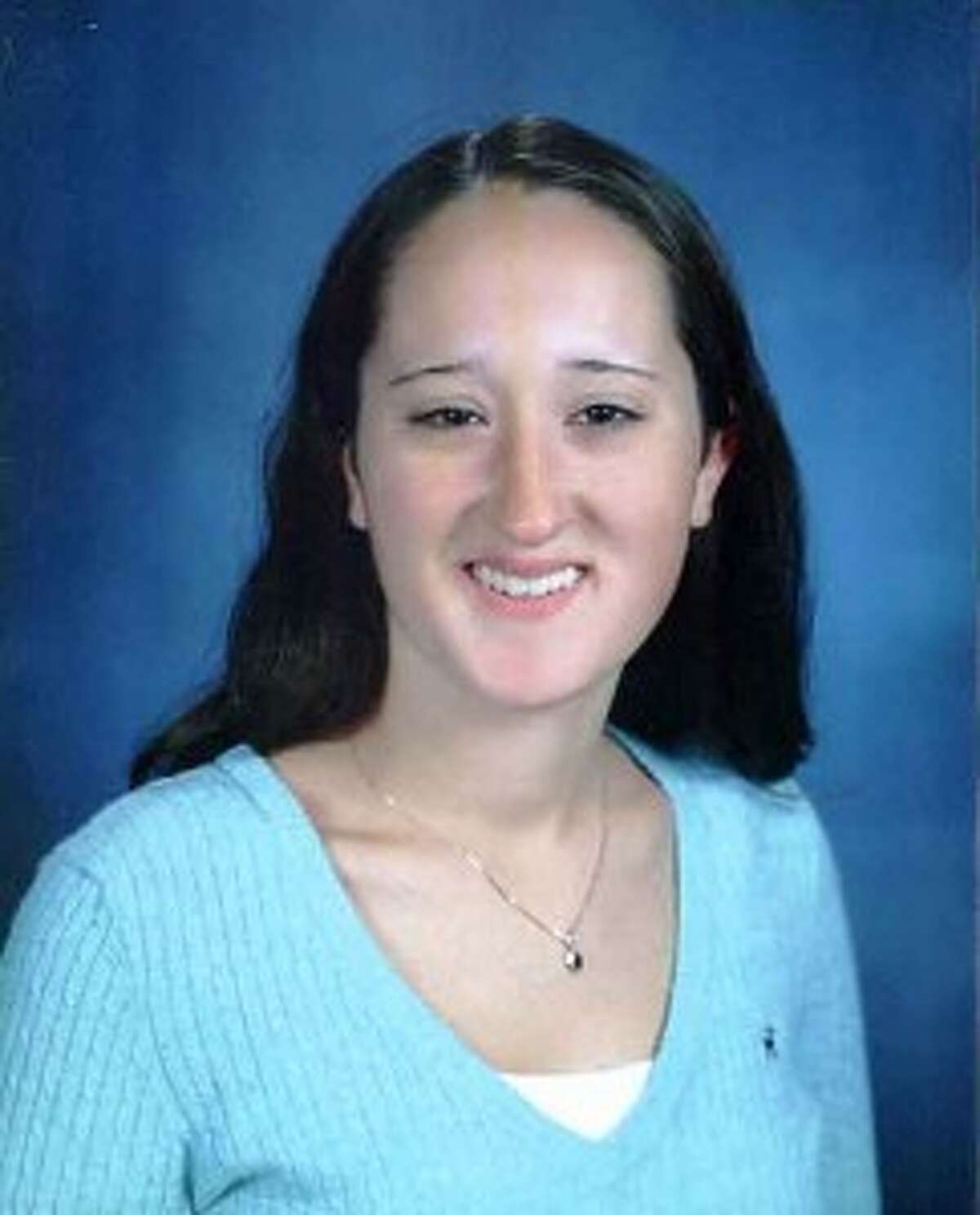 Elizabeth Marie Andel, age 31, of Milford, beloved daughter of Robert and Marcia (Sulik) Andel, and sister of Matthew Andel, passed into eternal rest, Thursday, May 14, 2015 at Milford Hospital.
Elizabeth was a 2002 graduate of Jonathan Law High School, a cum laude recipient of a BS degree from Skidmore College, and a graduate of UConn, receiving a Master of Arts in Education.
Currently, she was a special education teacher at St. Vincent's Special Needs School in Trumbull.
In addition to her parents and brother, she is survived by her uncles and aunts, John and Michele Andel, David and Paula Andel, William and Melanie Sulik, Phyllis Pruzinsky, and Marietta O'Connor; many cousins and many devoted friends.
She was predeceased by her maternal grandparents William and Josephine Sulik and by her paternal grandparents John and Olive Andel.
A mass of Christian Burial will be held on Monday at 10 a.m. in Christ the Redeemer Church, 325 Oronoque Road, Milford, CT 06460. Interment will follow at the Union Cemetery Association, Stratford, CT. Friends and friends may call on Sunday May 17, 2015 from 3-7 pm at the Cody-White Funeral Home, 107 Broad St, Milford, CT 06460.
Donations may be made in Elizabeth's name to St. Vincent's Special Needs School, 95 Merritt Blvd, Trumbull, CT 06611.
To leave online condolences, please visit our website at www.codywhitefuneralservice.com.