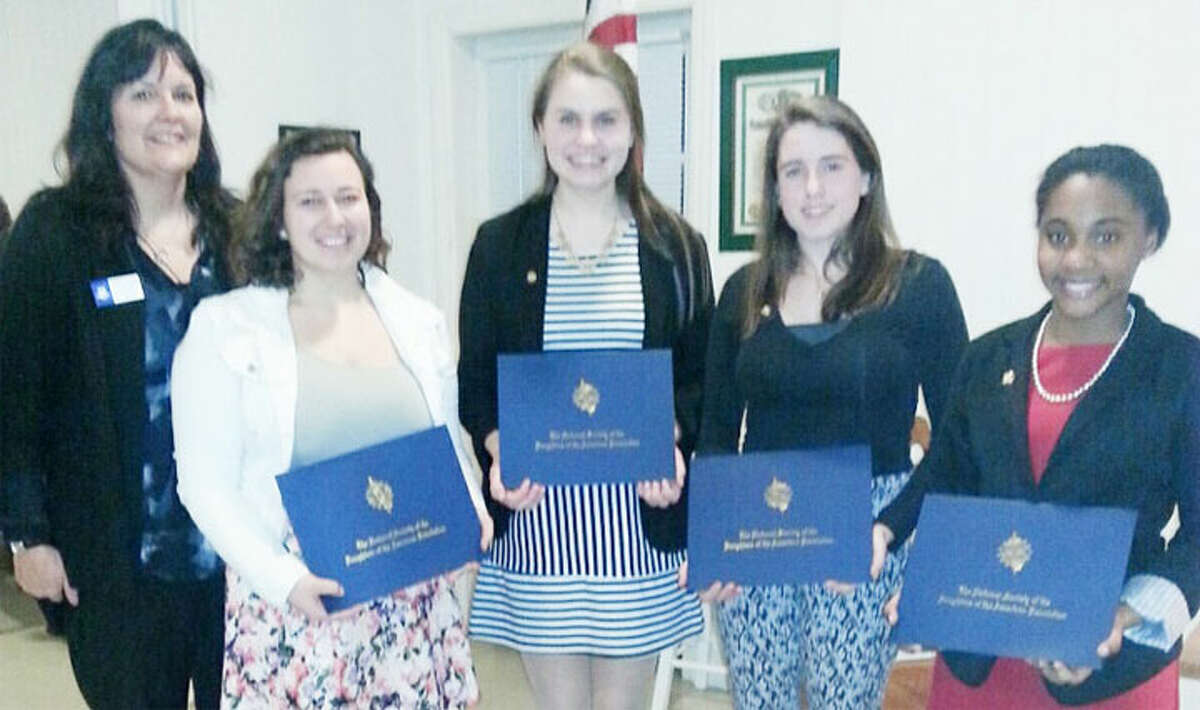 The Freelove Baldwin Stow Chapter of the Daughters of the American Revolution (DAR) recently honored four young people from Milford high schools as Good Citizen winners.
The winners are members of the senior class and were chosen by their faculty and administration as exemplary models of citizenship, possessing outstanding qualities of dependability, service, leadership, and patriotism.
As part of the application, students submitted resumes, transcripts, letters of recommendation, and each winner completed a timed essay, administered under a strict time limit without the use of reference materials.
This year's essay was entitled: "Our American Heritage and Our Responsibility for Preserving It: What does our past tell us about our future?"
Each winner was honored with a monetary award, certificate and a Good Citizen pin.
The winners for 2015 are Jennifer Weissauer from Joseph A. Foran High School, Briana Marcinauskis from Lauralton Hall, Kimberly Roy from Platt Technical High School, and Raeven Grant from Jonathan Law High School.
Raeven was also chosen as the overall chapter winner, and her application was submitted to the state judging committee.