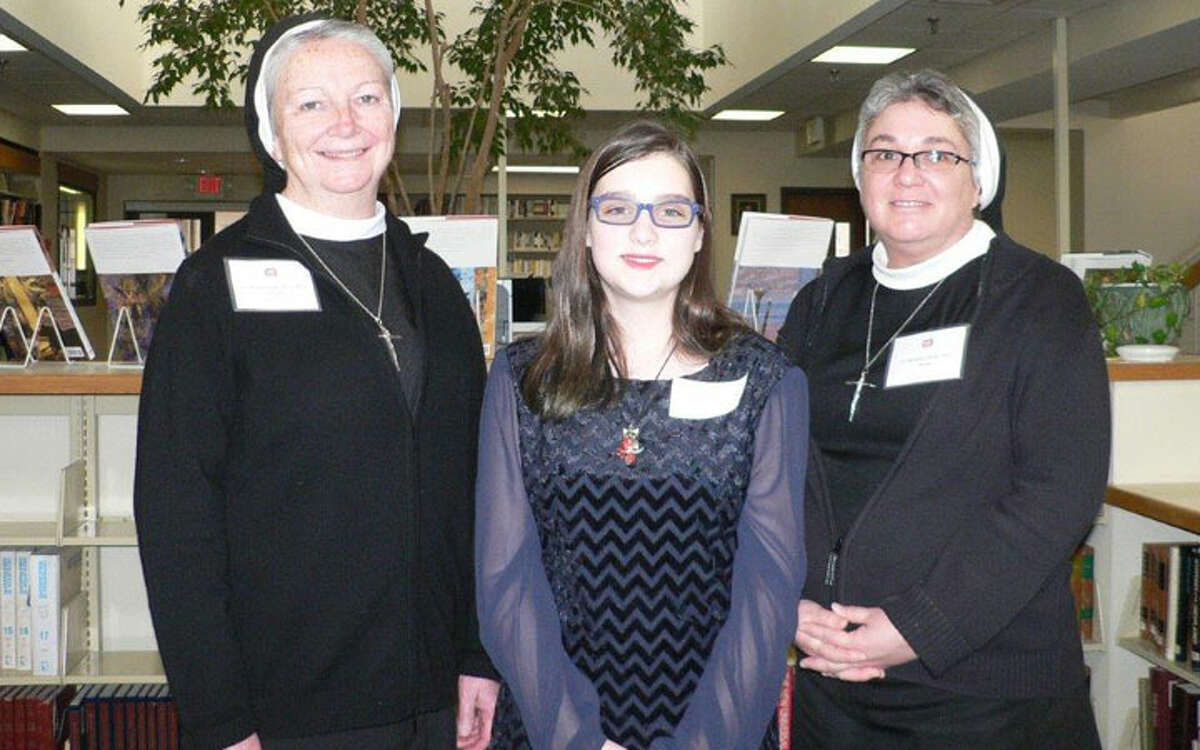 Each year, incoming freshmen with the highest entrance exam scores and those who demonstrate outstanding academic potential are selected to receive Sister Antonine Signorelli, ASCJ Memorial Scholarships at Sacred Heart Academy.
Established in 1993, the scholarship honors the life, philosophy and achievements of the Academy's founding principal. These scholars display strong academic success with promise of future accomplishment and truly affirm the Academy's motto, Excelsior.
This year Sacred Heart welcomed 13 new Antonine Scholars: Clare Bassano of Milford; Piper Connelly of Hamden; Eve Coolidge of Branford; Kelly Frier of Middlefield; Swathi Jacob of Southington; Catherine McEachern of Hamden; Mary Sarah Olson of North Haven; Gabriela Perez of Guilford; Sadhana Sankar of Naugatuck; Amanda Savona of North Branford; Marilyn Senger of Hamden; Vivian Wang of North Branford, and Ariana Wheeler of Seymour.
The newest Sister Antonine Scholars and their families recently attended a reception held in their honor.