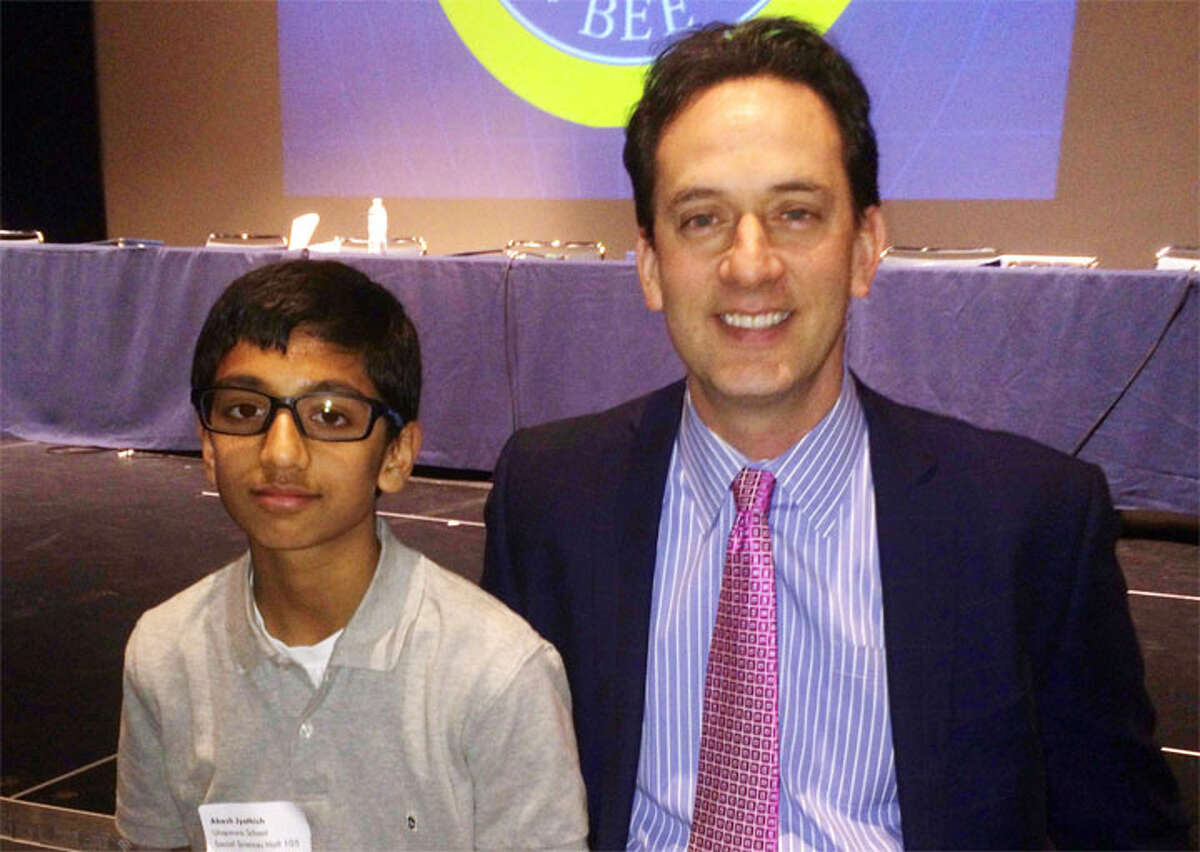 Akash Jyothish, an eighth grader from Milford, won the third place in the Connecticut State Geographic Bee held at the Central Connecticut State University campus in New Britain on March 27.
The third place also took home a check of $50 from National Geographic.
Alexander Koutsoukos from Wilton won the event. He will travel to Washington D.C. to compete in the national bee in May.
Akash is a student at the Unquowa School in Fairfield, and is a geography buff. Akash has made it to the state level for the past five years and has made it to the final 10 consecutively for the past four years.
The final round for the top 10 competitors was harder and more pressure-filled than ever, said one local fan of the competition.
Brad Drazen, NBC Connecticut News anchor, moderated the finals.
About 100 students in fourth through eighth grades competed in the bee, which was held at Central Connecticut State University and is part of a national competition organized by the National Geographic Society and sponsored by Google.
The students who participated in the state finals had won their school bee and taken a qualifying test to become one of the top 100 from the state to be invited for the state level finals.
The state level finals started with an intense preliminary round from which the top 10 finalists were identified. The state winner gets a check for $100, a complete digital set of National Geographic magazines and an all-expenses-paid trip to Washington, D.C., for the national competition during May.
The National Geographic Bee Finals is hosted by CNN's Soledad O'Brien at the Grosvenor Auditorium at the National Geographic Society in Washington D.C. The national champion receives a $50,000 college scholarship, as well as a lifetime membership in the National Geographic Society. The national champion also wins a trip for two to the Galapagos Islands.