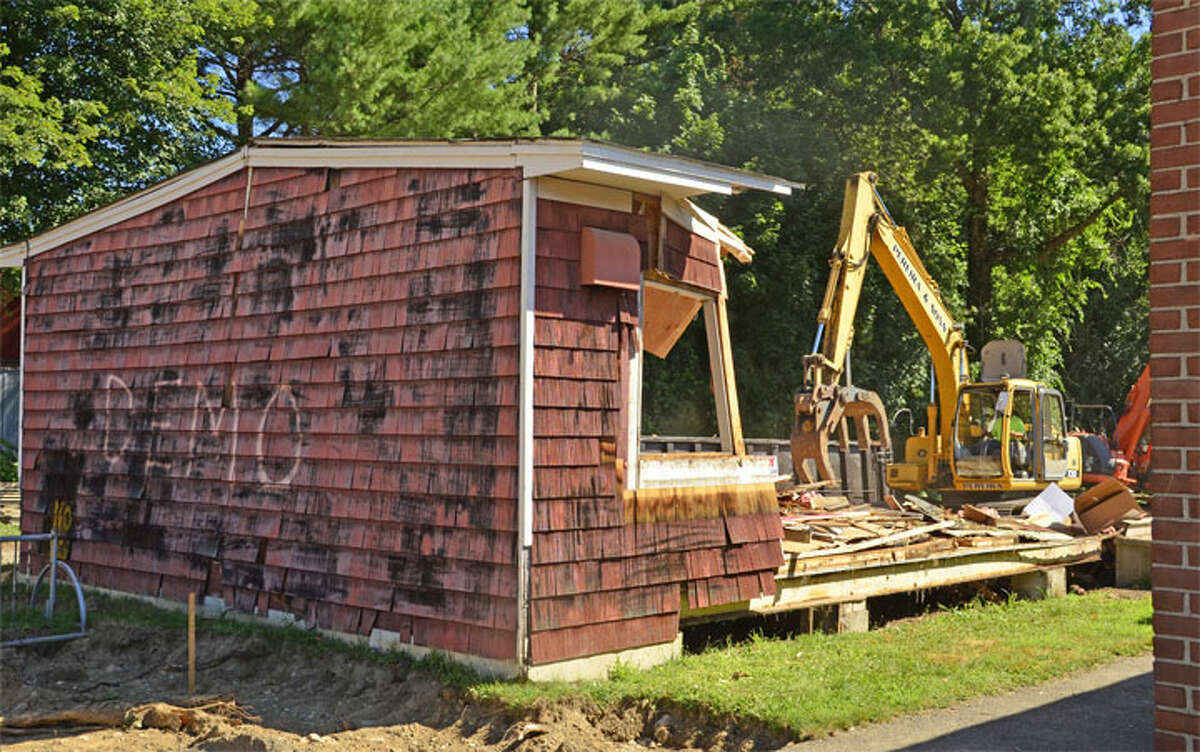 A little bit of Milford school history was dismantled Thursday, when school officials demolished a portable classroom at Meadowside School.
The portable classroom unit was installed on the Meadowside grounds in the mid 1970s.  It has been in place for more than 40 years.
The unit housed many different types of classes over the years – for regular instruction, music instruction, the enrichment program, and even was used for storage at various points over the past four decades.
Over the years, the condition of the portable unit has declined, to the point today where it had to be removed, said School Spokesperson Kathy Bonetti.
The demolition project coincided with major construction work being done at Meadowside this summer.
The full Meadowside project, designed to improve safety and traffic flow, includes the demolition work, new configurations for parking lots, bus lanes, student drop off lanes, and the installation of several additional sidewalks.