This is a carousel. Use Next and Previous buttons to navigate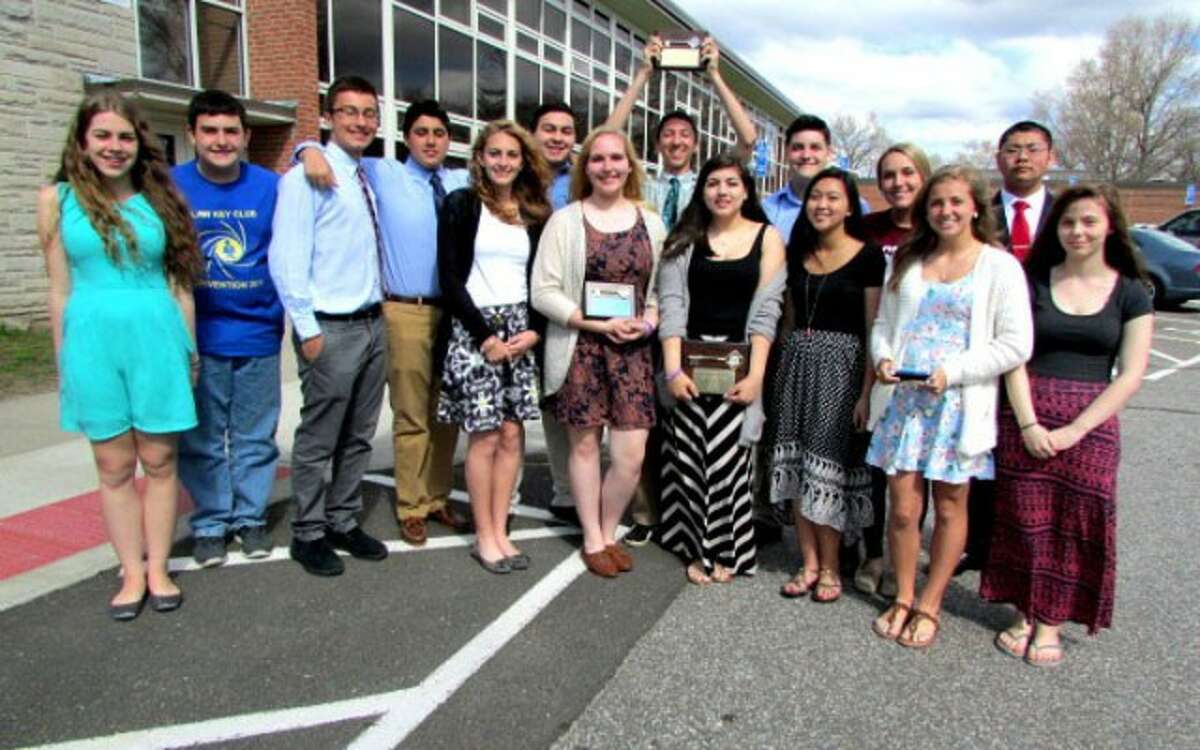 Members of the Jonathan Law High School Key Club were victorious at the New England District Conference held in April in Springfield, Mass.
The service organization, which is the youth version of the Milford Kiwanis Club, has been a powerhouse at the Devon school for more than 50 years.  Key Club is an international student-led organization that provides its members with opportunities to provide service, build character and develop leadership.
Key Club projects primarily target service-to-community initiatives. Some of the projects the club conducted this year included their involvement with the St. Mary's Carnival, the Salvation Army Red Kettle Program, and the Young Parent Program, among dozens of others.
Key Club Advisor Theodore Boynton was proud to announce the Jonathan Law contingent received the following awards:
- The Distinguished Club Award, Diamond Level
- 2nd Place, Overall Yearly Achievement
- 1st Place, Monthly Report Award
- 3rd Place, Single Service Project (for their involvement with the Red Kettle program and the Salvation Army)
In addition, several individual awards were bestowed upon Law students, including:
- Haley Palmer, Distinguished Secretary Award
- Richard Ung, the Sandy Nininger Award (bestowed upon the top three Key Club members in New England)
- Max Slusky, 1st place -- Video Award.  The video will now advance to the International Convention competition, to be held in Indianapolis this summer.
The New England district includes more than 6,500 Key Club members from 175 high schools across the region.  More than 1,000 students attended the conference in Springfield this year.  In addition to the awards received, the Law contingent had two members serving at the District officer level this past year:  Peter Tournas served as District Secretary and Anne Khamhoung served as the district's Lieutenant Governor.