This is a carousel. Use Next and Previous buttons to navigate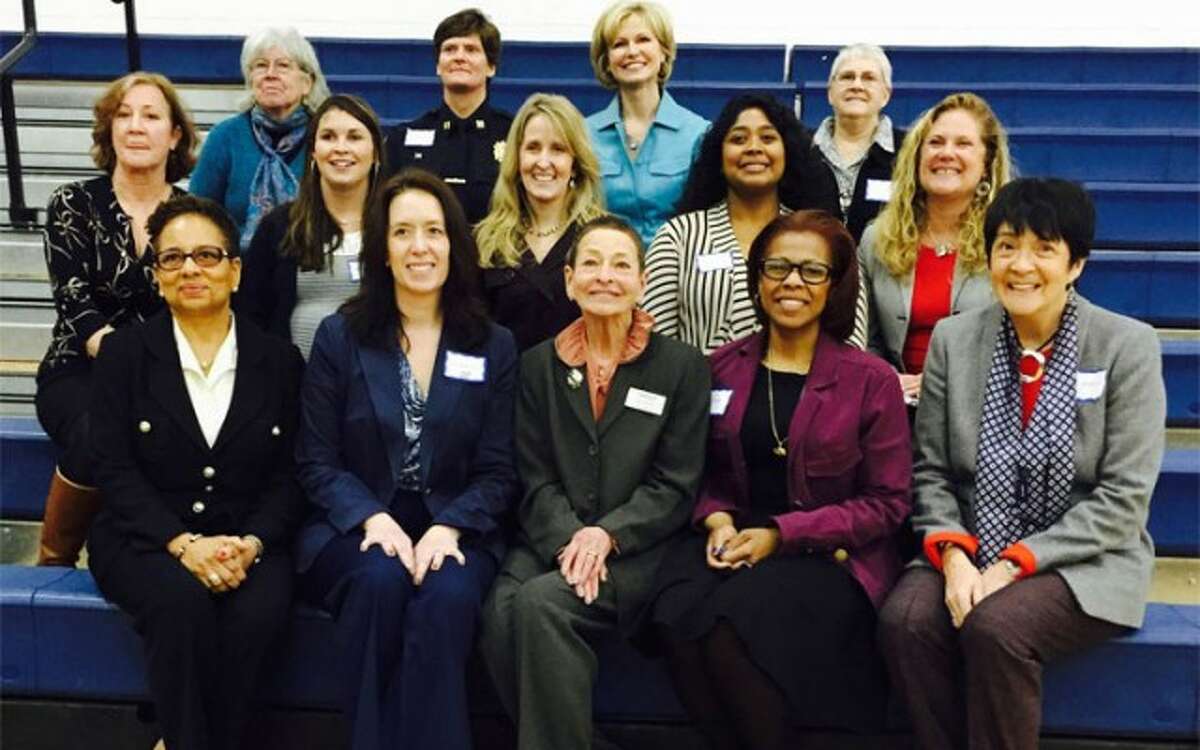 Game Changers Day is a special time for students at Lauralton Hall to listen to guest speakers from a variety of professions who not only talk about their careers but inspire women to follow their dreams.
Game Changers Day occurs every other year, and it was held this year on Wednesday, April 8.
"I think it's great to have important women in our community come to an all-girls school and talk about how they make a difference," said Emma SanFilippo, a senior.
The day began in the gym, where the guest speaker, state Sen. Gayle Slossberg, spoke to the students and faculty. Slossberg is the chair of the General Assembly's Education Committee and the vice chair of the Human Services Committee. Her goal is for children to have an education, and she fights for the rights and benefits of women veterans.
Slossberg's message was to not listen to those who say, "You cannot do it." She told the girls that if they keep trying, they can do anything. She added, however, that opportunity is not handed out, so the young women have to go out there and get it.
As an example, she talked about her state Senate race against her predecessor, former state Sen. Win Smith, who had held the seat 12 years. People told her there was no way a woman, and a Democrat, would be chosen instead of Smith, who was a Republican. However, she did not give up, and she won. She encouraged the audience to remember how strong and powerful they are, and she ended her speech by saying, "I know you will make a difference."
After Slossberg's speech, the students went into classrooms to listen to guest speakers share their advice and information. There were four sessions in which each speaker went into a different classroom, and the students chose which four women they wanted to hear from. There were a variety of professionals from throughout Connecticut, including a commissioner from the Department of Emergency Services and Public Protection, an education consultant, and the director of athletics at the University of New Haven. At noon, everyone reassembled in the gym, where each guest gave a brief summary about her message shared earlier.
"It's interesting to see how women have made such an impact in their professions, and it's very inspiring," said senior Isabelle Smith.
Kia Levey, program director of the New Haven MOMs (Mental Health Outreach for Mothers), spoke about her career as a social worker. She helps mothers in distress and those who do not have financial, mental or family support. She also spoke to the students about the importance of managing stress in their lives.
Another woman who helps those in need is Janet Stolfi Alfano, executive director of the Diaper Bank, which is located in New Haven. According to TheDiaperBank.com, this organization is responsible for distributing and raising funds for diapers for families in need.
Suzanne B. Peters is the vice president of the Fund for Women and Girls Fairfield County Community Foundation. This is the biggest fund for women in New England, and it empowers and supports them to reach their full potential.
Lauralton students got to hear from Pamela Gustovich, captain of operations at the Greenwich Police Department. They also had the chance to hear from Denise D'Acenzo, a broadcast journalist for WFSB (Channel 3). She is a seven-time Emmy Award-winning broadcast journalist, and her most important message was, "Never give anyone the power to make you doubt yourself."
Christine Palm is the director of communications for Connecticut General Assembly's Permanent Commission on the Status of Women. She discussed gender discrimination in the workforce and the pay gap. She also explained that the biggest reason many women do not tend to run for office is that they are not asked. According to Palm, "Women are plagued with self-doubt; don't let it happen."