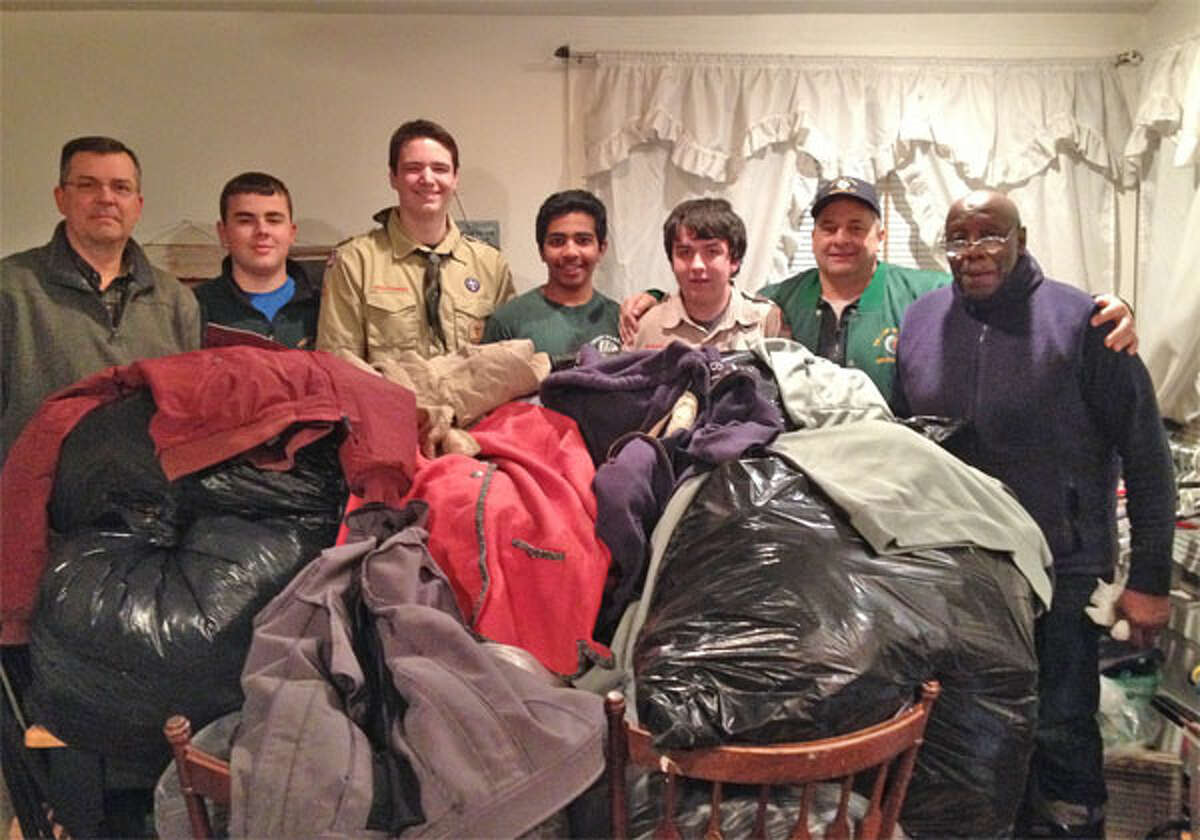 Troop 12 Senior Patrol Leader, Casey Glennon, and the Scouts of Troop 12 from St. Agnes Church, recently conducted a coat drive as a Star Scout Service Project for Glennon.
One of the requirements for advancement to Star Scout is to perform a service project of at least six hours.
Glennon and the rest of the Scouts collected more than 100 coats and winter apparel, sorted and cleaned them for the First Baptist Church of Milford Clothes Closet.
The Clothes Closet provides clothing and food for families in need at no cost to the families. Anyone wishing to make a clothing donation can drop it off any Thursday night at St. Agnes Church on Merwin Avenue with the Scouts of Troop 12 and they will see it gets to the Clothes Closet and the needy families in the area.