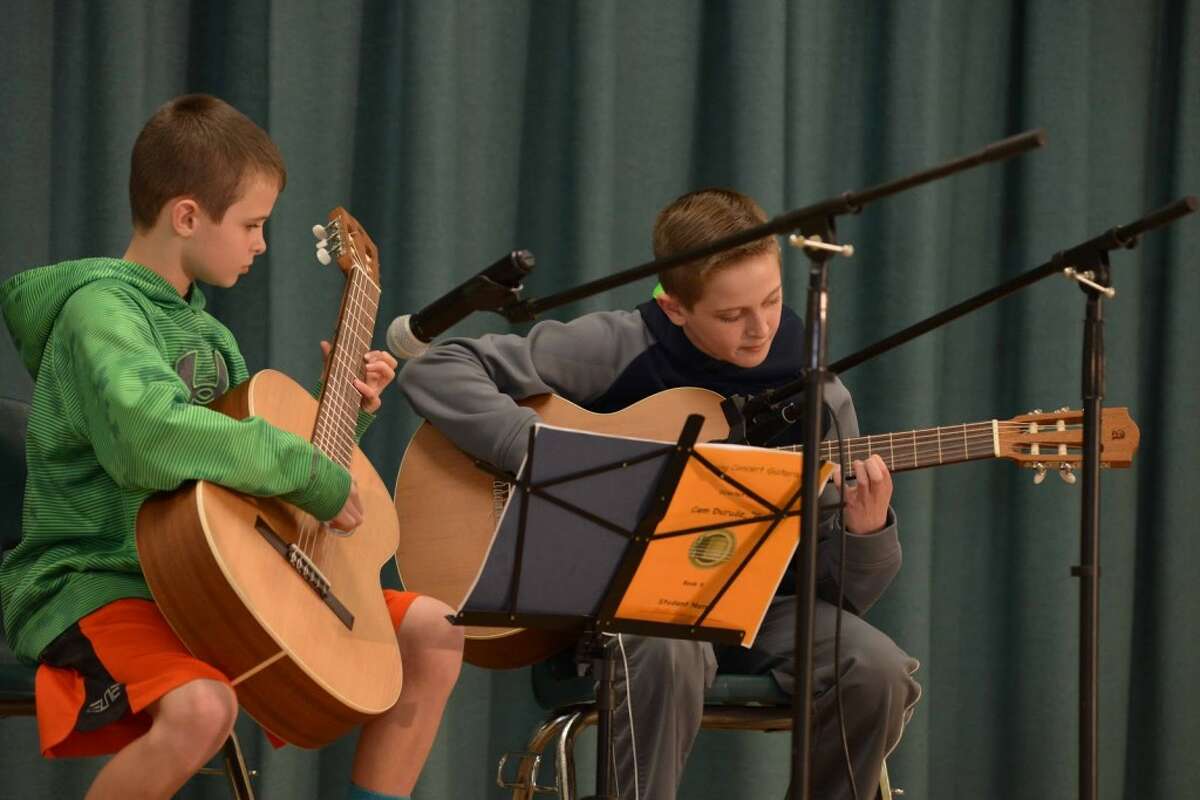 Milford Enrichment Students from across the district — eight elementary schools, three middle schools and Jonathan Law High School — recently gathered for an annual talent show at West Shore Middle School.
Kelly Warters, on behalf of the Milford Association for Gifted Education PTA, organized the event to bring together the polished, quirky and creative gifts and talents of local young people. Benjamin Warters, an Enrichment Program alumni and junior at Jonathan Law High School, shared his talents again this year as sound engineer and technology guru.
Student participants shared poetry (Saher); fashion lines they designed (Keira); classical guitar duets (Brayden and Liam); Irish dance (Amy); science (Shane); and Tae Kwon Doe (JT).