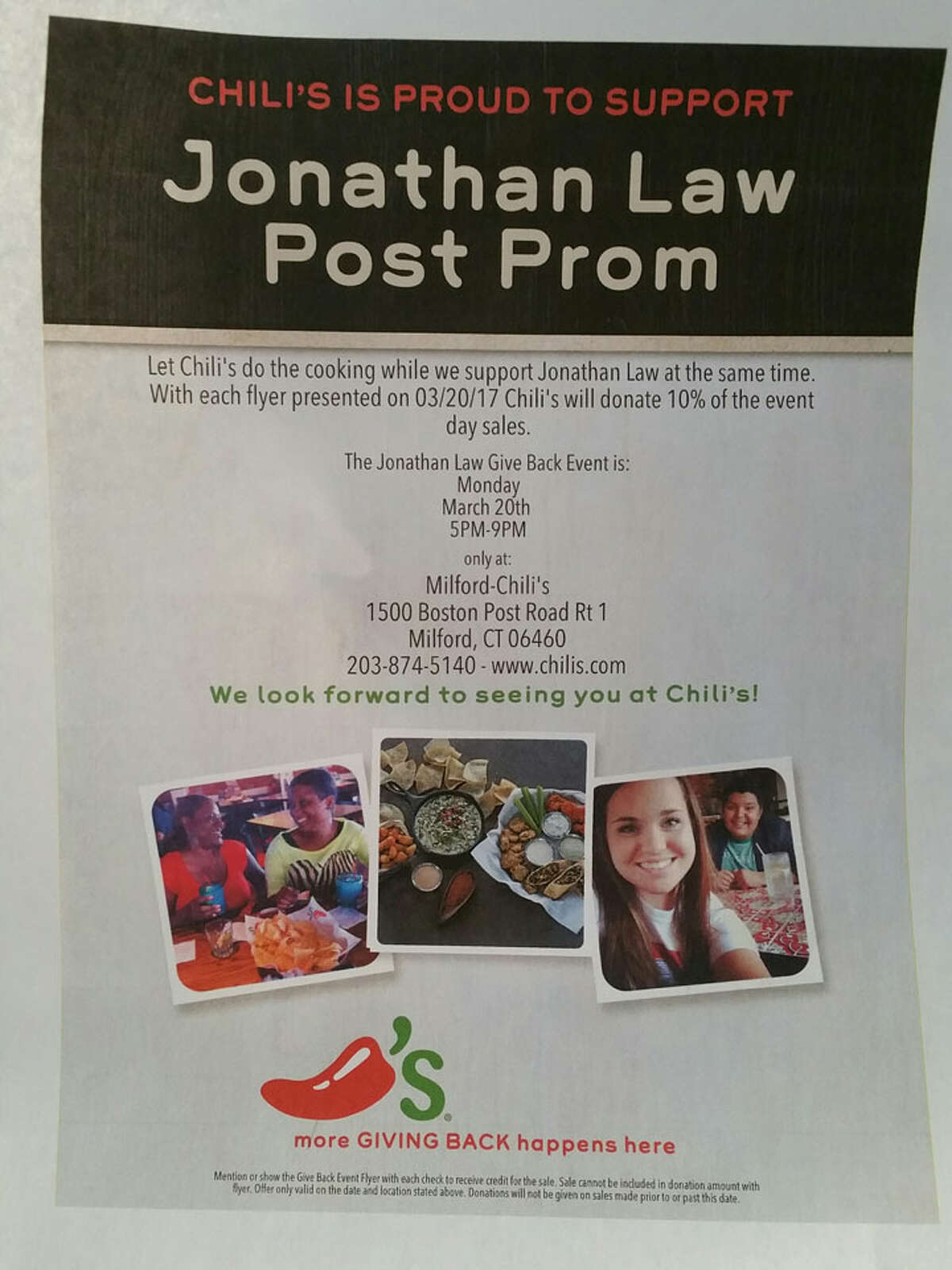 On Monday, March 20, residents are invited to dine at Chili's to help support the Jonathan Law Post Prom.
From 5 to 9 p.m. Chili's is going to donate 10% of any profits from Law diners. Attendees need to bring the flyer or show them the flyer on their phone to ensure Law juniors get credit for dinners purchased.
There can be no standing outside handing out flyers or encouraging others that are already in the Chili's to use it.
The committee's goal is to bring in $300, which is $3,000 in dinner sales.