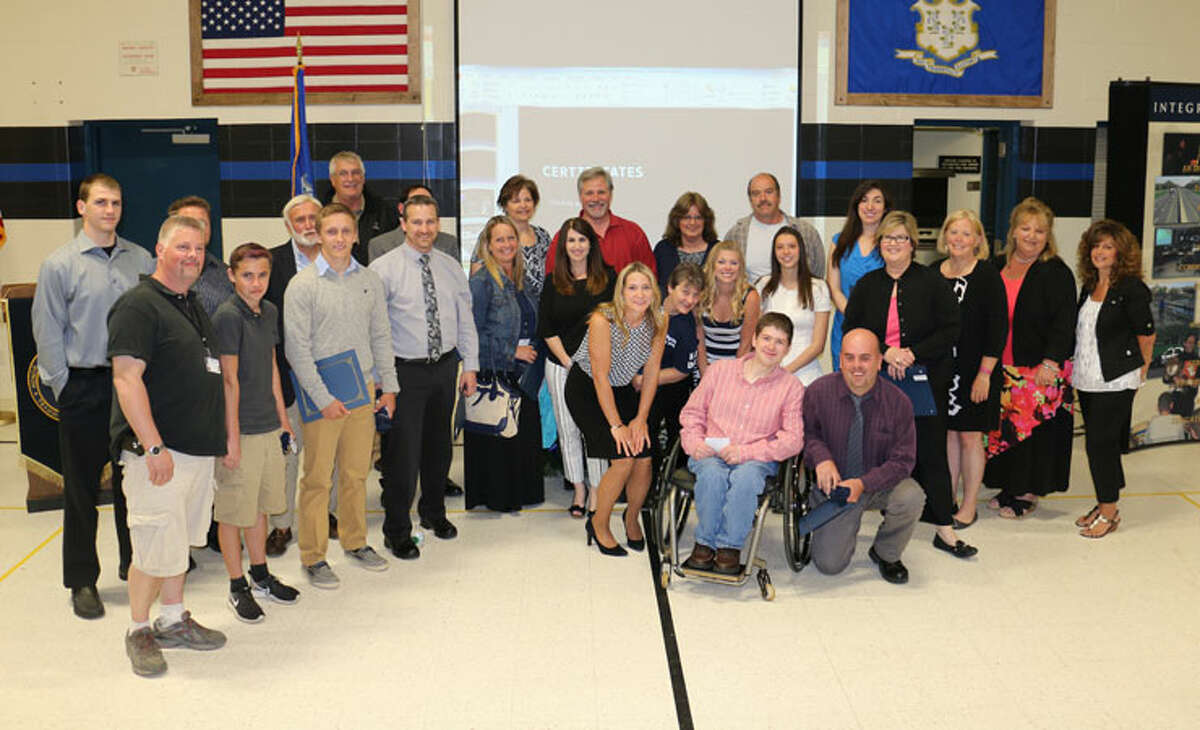 The Milford Police Department hosted its graduation ceremony for the 8th session of the Milford Police Citizens Police Academy on Wednesday, May 20, at the Milford Police Regional Training Facility located at 65 Devonshire Road, Milford.
The Milford Police Department began accepting applications for this session in December of 2014. After reviewing several applications, 30 participants were chosen to attend the 8th session.
The class consisted of Milford residents, business owners and educators and students from the public and private high schools, including Jonathan Law, Foran, Lauralton Hall and Platt Technical High School.
The participants went through 12 weeks of sessions involving classroom and hands on training, exposing them to a variety of law enforcement activities such as demonstrations of K-9 teams, SCUBA and SRT teams, as well as technology used by the department. Learning how to lift fingerprints and driving in an emergency vehicle and driving simulators are a sampling of what the participants did. In addition, participants went with a police officer on a ride along during the patrol officer's shift.
In attendance at the ceremony were the graduates and their families, police commissioners, elected city officials and members of the previous sessions of the Citizens Academy including the Citizens Academy Alumni group.
Anyone interested in the next session may visit the police department's website: ci.milford.ct.us/police-department.