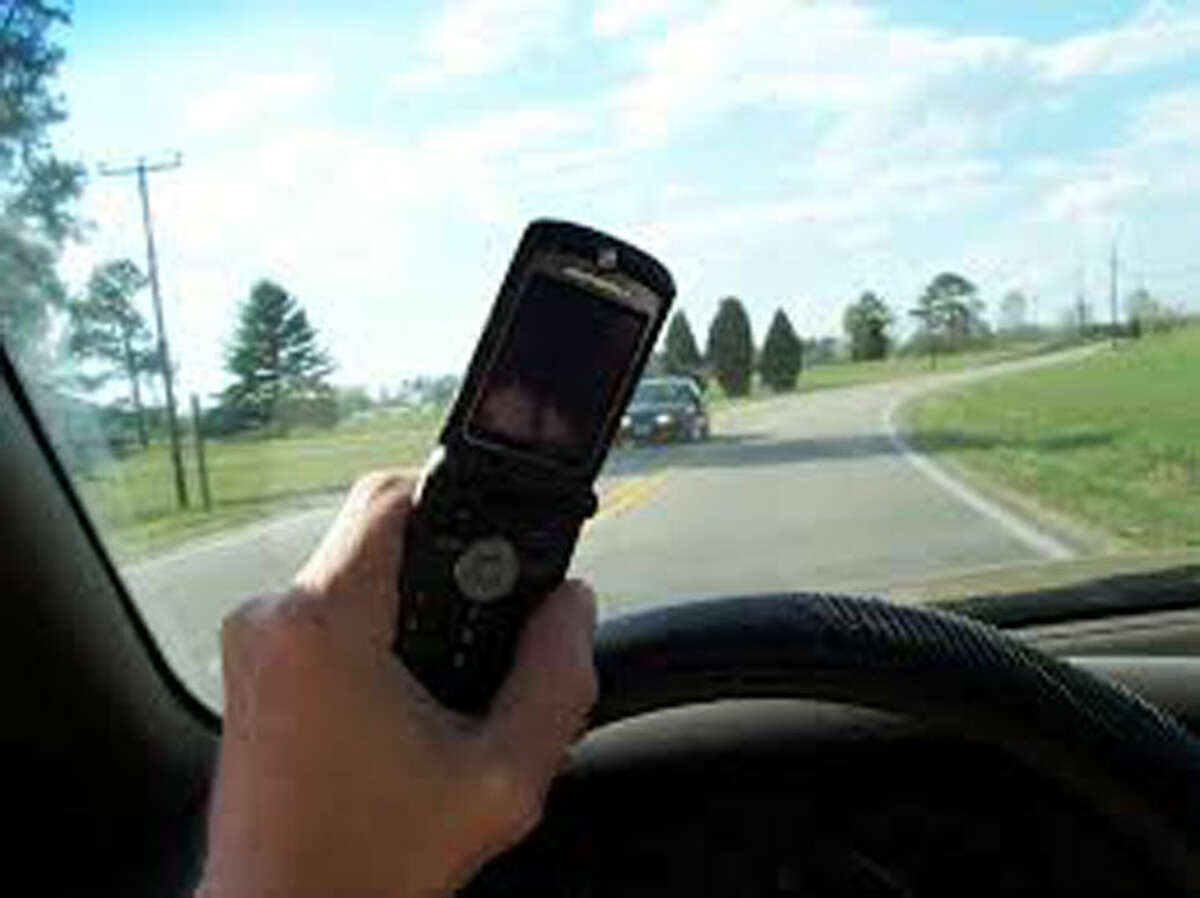 Milford residents who text while they drive stand a good chance of getting caught this month due to a month-long traffic program that targets people who use their cell phones while driving.
The new program is being run by the Milford Police Department and the Connecticut Department of Transportation's Highway Safety Office, and it's called "U Drive. U Text. U Pay."
The month-long program puts additional law enforcement agents on the road this month to crack down on motorists who text, talk or otherwise distract themselves from driving by using a hand-held mobile phone.
"This effort is part of a larger campaign sponsored by the National Highway Traffic Safety Administration – which deems the month of April national distracted driving awareness month," said Police Spokesman Jeff Nielsen in a prepared press release. "The Milford Police Department is participating in this campaign by adding special patrols – aimed at catching distracted drivers – especially those on their phones. Members of our department will raise awareness while enforcing state laws regarding these illegal, irresponsible and dangerous behaviors that put users of our roadways at risk."
The department's goal, Nielsen said, is to reduce the number of motorists involved in distracted driving behaviors.
Under Connecticut's cell phone and texting law, violations involve heavy fines, ranging from $150 for a first offense, $300 for a second violation, and $500 for each subsequent violation.
As many as 50 law enforcement agencies including state and local police will take part in the mobilization in Connecticut. The crackdown will span the entire month of April, and will be repeated August 3 to 16.
During a similar, three week campaign last September, more than 7,000 motorists received a citation for using their phone while driving, Nielsen said.
On Monday night, Milford's Board of Aldermen approved a federal grant request to help the city pay for the police overtime that makes the crackdown possible.
According to information presented to the aldermen, the grant will pay up to 75% of the overtime wages, and the city will be responsible for the other 25%. Estimated at $35,100, that means the federal grant would pay $26,325 and the city would be responsible for $8,775.
Police Chief Keith Mello pointed out, however, that fines collected may cover the city's 25%.
"It is worth noting that under Connecticut General Statute 14-296aa, 25% of the fines are to be remitted to the municipality," Mello wrote in a letter to city administrators. "In many cases this will cover our municipality match."
Police Captain John Alexopoulos told the aldermen that the department will rely on "spotters" to help catch people who hold their cell phones while talking. Spotters may be plainclothes officers or officers driving unmarked cars.
Responding to a question from Alderman Janet Golden, Alexopoulos said the phone has to be in the person's hand for them to be guilty of breaking the distracted driving law. Golden said she thought it would be hard for officers to see people using their phones, but Alexopoulos said it's not hard to spot people with their cell phones in hand.
"I drive a plain car, and I see them," Alexopoulos said. "It's not going to be that much work."
He added that there are certain vantage points in the city where it's easy to spot someone talking on a cell phone while driving.
Café Atlantique, for one, offers a perfect view of motorists rounding Daniel Street.
"If we went into Café Atlantique, we could have a perfect view," he said.