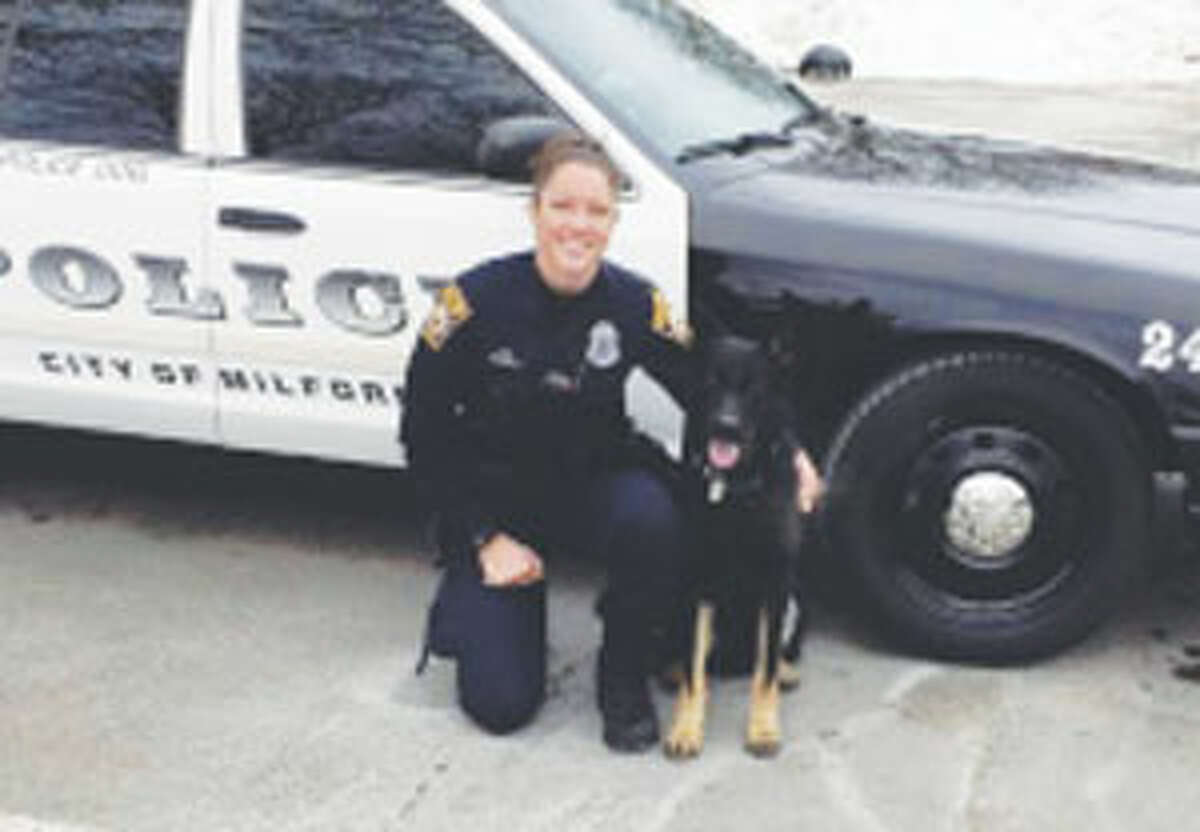 The Milford Police Department's K9 Zeus has been awarded a ballistic vest thanks to a nonprofit organization, Vested Interest in K9s, Inc., which is a Massachusetts based nonprofit organization, and Armor Express, a Michigan based manufacturer.
Zeus is two-year old German Shepherd handled by Officer Emily Covelli of the Milford Police Department's K9 Unit. The K9 team graduated from the 170th Connecticut State Police K9 Training Troop in December.
Zeus is certified as a patrol canine in areas such as evidence recovery, tracking people of interest, building searches and other law enforcement related functions.
The vest is bullet and stab proof, according to Vested Interest.
Vested Interest in K9s, Inc. is a 501c (3) charity located in East Taunton, Mass., whose mission is to provide bullet and stab protective vests and other assistance to dogs of law enforcement and related agencies throughout the United States. The nonprofit was established in 2009.
Each vest costs $950 and has a five-year warranty.
Through private and corporate sponsorships, Vested Interest in K9s provided more than 1,317 law enforcement dogs in 49 states with protective vests since 2009 at a cost of more than $1.2 million dollars.
The organization is selling plush stuffed German Shepherd K9 Hero, Cesar, dogs online for $15 at vik9s.org. Proceeds will provide bullet and stab protective vests for more police dogs.
The organization orders the U.S. made vests from distributor Regency Police Supply in Hyannis, Mass., which also does custom embroidery on the body armor. Vests are manufactured by Armor Express in Central Lake, Mi.
For more information call 508-824-6978.