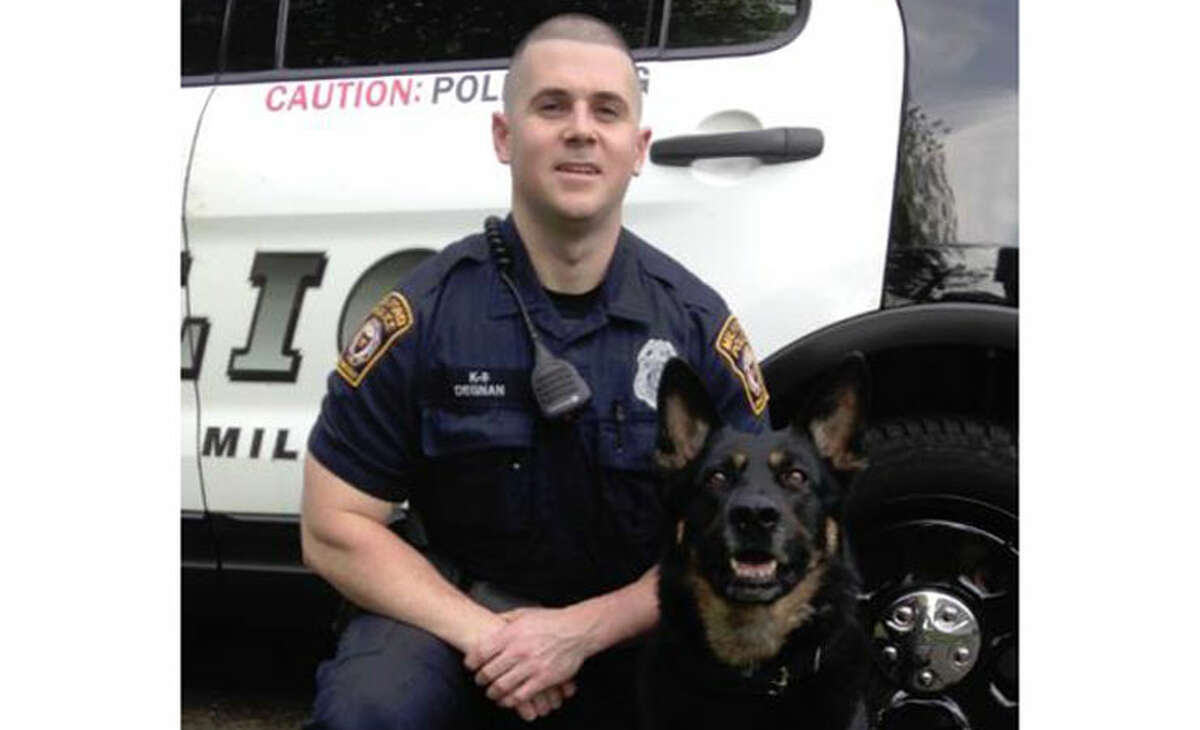 Milford officials are saluting Officer Sean Degnan for saving a motorist's life when he came upon a driver unconscious at the scene of an accident.
On June 6 at about 8:30 p.m., the Milford Police Department received a call about a motor vehicle accident at 190 Woodmont Road.
A vehicle had veered off the roadway, striking a parked vehicle. Officer Degnan arrived on the scene of the accident and found the operator unresponsive inside the vehicle. He removed the driver from the vehicle and performed CPR, which was instrumental in reviving the driver, police said.
The operator of the vehicle and the passenger were treated for injuries on the scene and transported to a local hospital for further treatment.