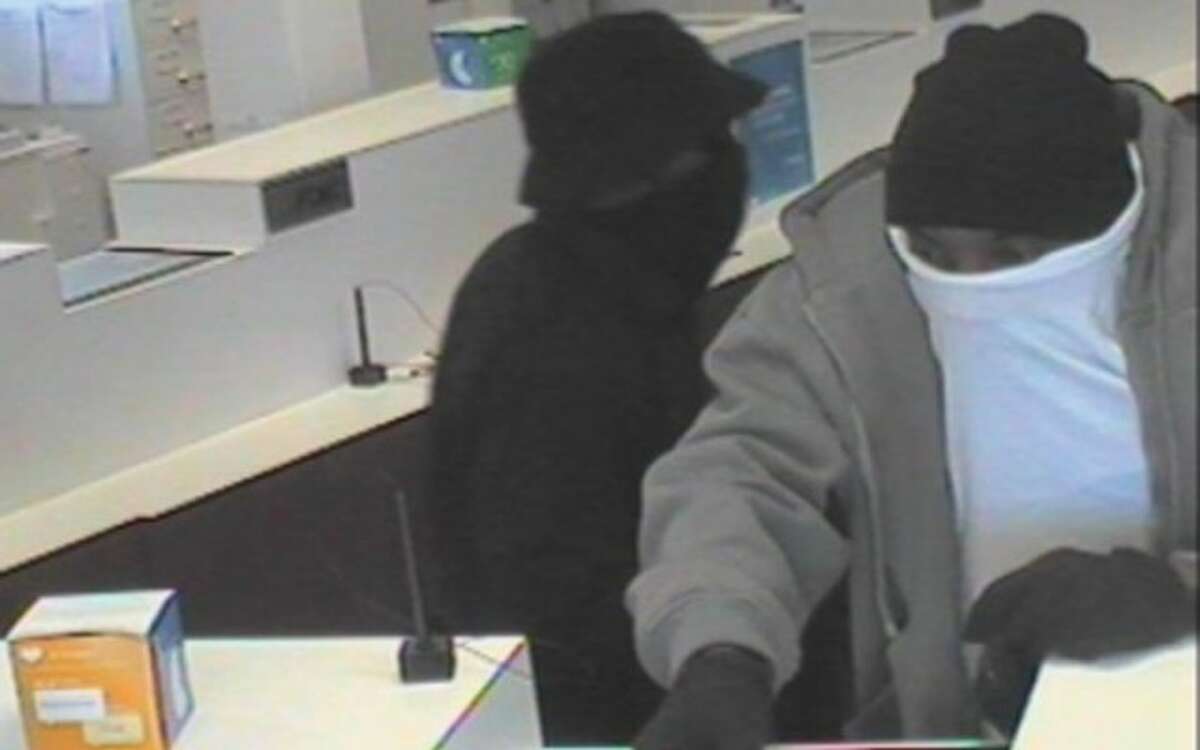 Milford police are looking for two men they say robbed the Webster Bank at 314 Merwin Avenue in Milford on Wednesday.
On April 22 at approximately 1:40 p.m., two men entered the bank through a rear door and approached the teller counter, demanding money. No weapons were displayed during the robbery, police said.
The suspects fled the area in a gray sedan style vehicle similar to a Hyundai Elantra. The vehicle was last seen leaving westbound on Dunbar Road toward New Haven Avenue, police said.
The suspects are described as two black men. One suspect was wearing a black coat, gray colored pants, black hat and black shoes. The other suspect was wearing a gray hooded sweatshirt, white shirt, light colored pants, black hat and black shoes.
The Connecticut Bankers Rewards Association is offering a $2,000 reward for information resulting in the arrests of the people responsible for the robbery.
Anyone with information is asked to contact Detective Sergeant Henry Chacon at 203-783-4761, email hchacon@ci.milford.ct.us or visit milfordpd.org and click on "Crime Tips" to report the information.