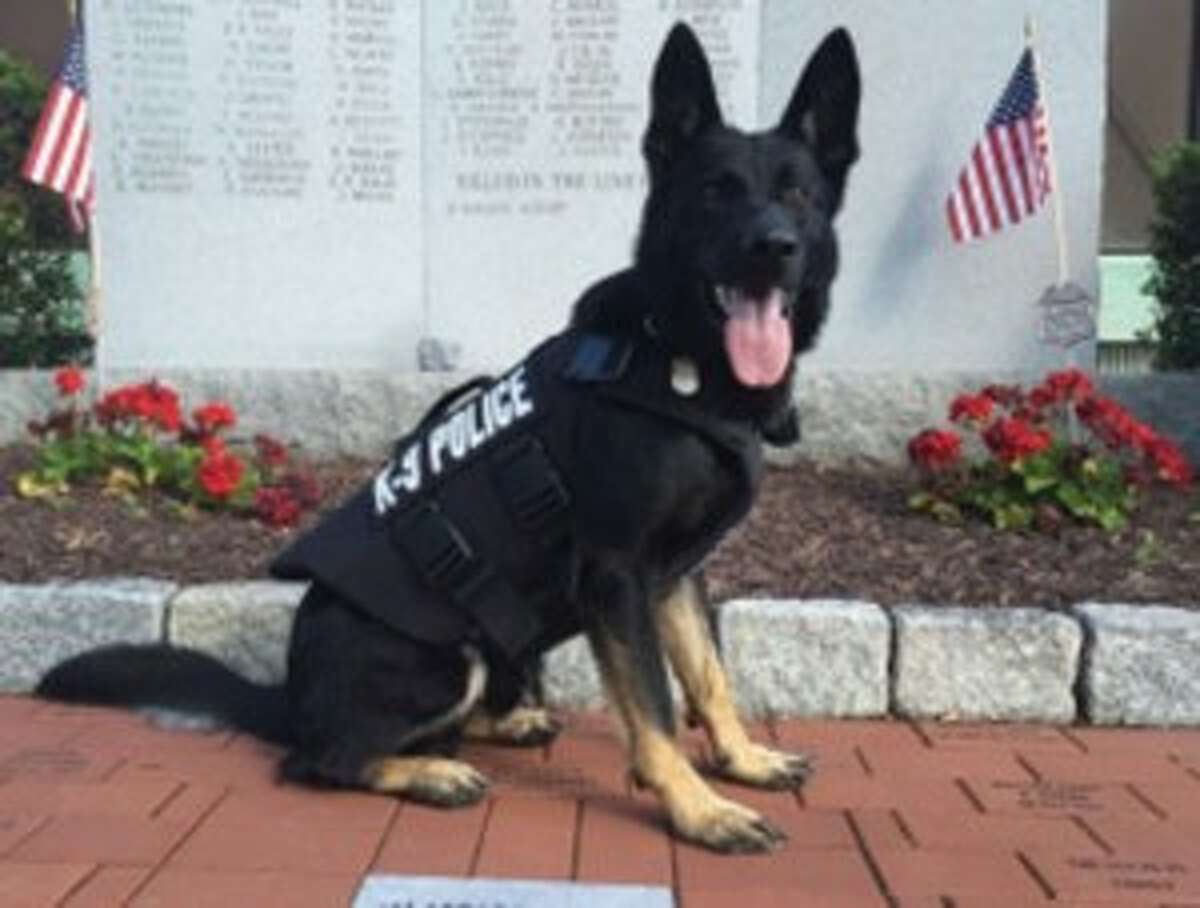 The Milford Police Department's K9 Zeus recently received a ballistic vest thanks to a non profit organization, Vested Interest in K9s, Inc., and the 2015 VIK9s Annual Craft Fair on March 14, in E. Taunton, Mass.
The vest will be embroidered with the words, "In memory of K9 Kye, Oklahoma City Police Department." K9 Kye sacrificed his life in the line of duty in August of 2014.
K9 Zeus is a two-year old German Shepherd handled by Officer Emily Covelli of the Milford Police Department's K9 Unit. The K9 team graduated from the 170th Connecticut State Police K9 Training Troop in December 2014.
K9 Zeus is certified as a patrol canine in areas such as evidence recovery, tracking people of interest, building searches and other law enforcement related functions.
Vested Interest in K9s, Inc. is a 501c (3) charity located in East Taunton, Mass., whose mission is to provide bullet and stab protective vests and other assistance to law enforcement dogs and related agencies throughout the United States. Each vest costs $950 and has a five year warranty.
The nonprofit group was established in 2009 to assist law enforcement agencies with this potentially life saving body armor for their four legged K9 officers. Through private and corporate sponsorships, Vested Interest in K9s, Inc. provided over 1,448 law enforcement dogs in 49 states with protective vests since 2009 at a cost of over $1.3 million.
For more information or to learn about volunteer opportunities, call 508-824-6978.