This is a carousel. Use Next and Previous buttons to navigate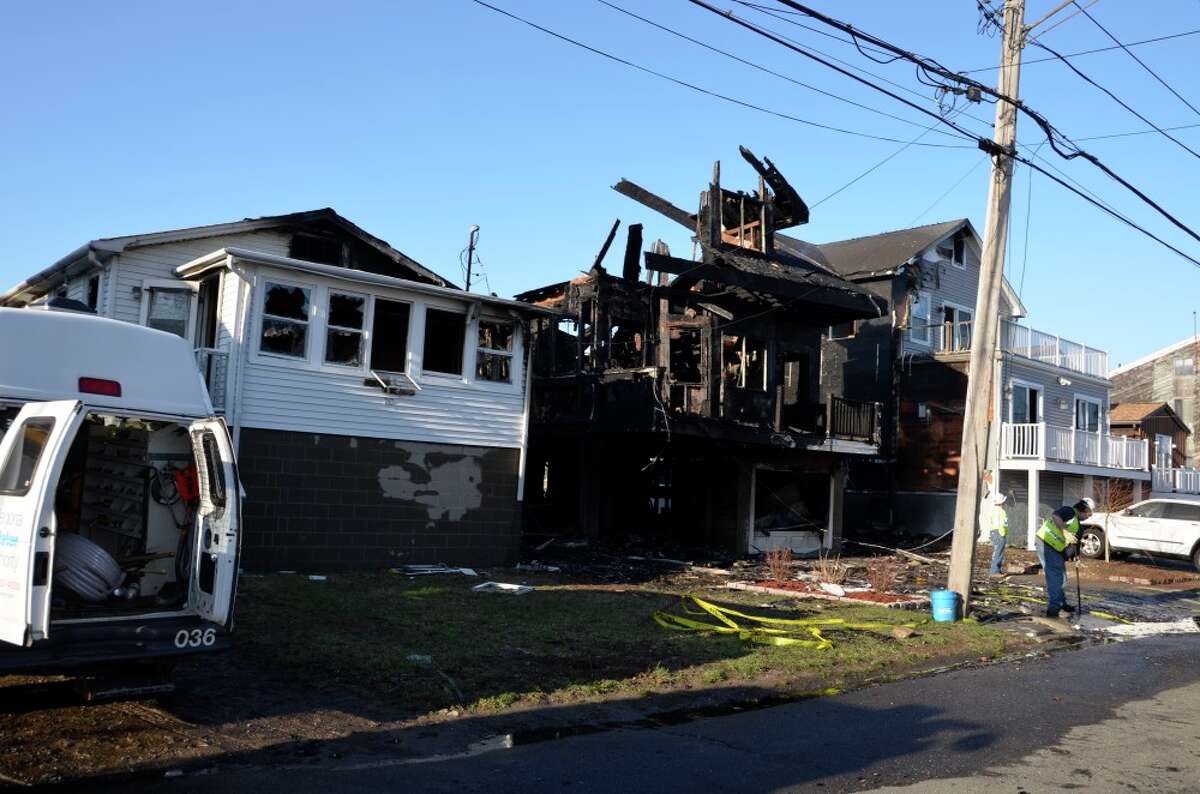 Firefighters may never know the cause of a fire that destroyed two Melba Street homes and badly damaged a third Saturday afternoon.
"Due to the total destruction of the building and its contents, there are no clues to point to a cause," Fire Department Spokesman Greg Carman said Monday.
The fire started at 74 Melba Street Saturday, and firefighters arrived on the scene at 1:36 p.m. When they got there, heavy fire conditions were already well advanced in the single family home, according to Carman.
One person was at home when he noticed smoke starting to fill the building and was able to leave without injury.
"Fire crews began an aggressive attack on the fire but the winds kept the fire intensity strong and the fire began to spread to the adjoining buildings," Carman said. "More fire crews were called to the scene as operations switched to a defensive mode to keep the fire from spreading any further."
Firefighters said water pressure in the area became a problem until the water company was able to boost the pressure and additional manpower was used to stretch supply hoses to other water mains.
"The fire building is a total loss, along with the home to the west at 70 Melba Street," Carman said. "The home to the east received extensive damage to one side and its roof, plus interior damage from heat, smoke and water exposure."
In all, approximately 30 firefighters were on scene from Milford and West Haven until most were cleared from the area at 5:39 p.m. A contingent of firefighters remained on the scene late as rubble continued to smoke.
There were no reported injuries to any of the occupants of the three buildings or to any of the firefighters, Carman said.
Fire crews from Stratford and West Haven were stationed in Milford to cover any other emergency calls while Milford firefighters were busy at the fire scene.
A statement from the fire department Saturday initially said a candle started the fire, but officials later said the statement was sent to the media in error.