This is a carousel. Use Next and Previous buttons to navigate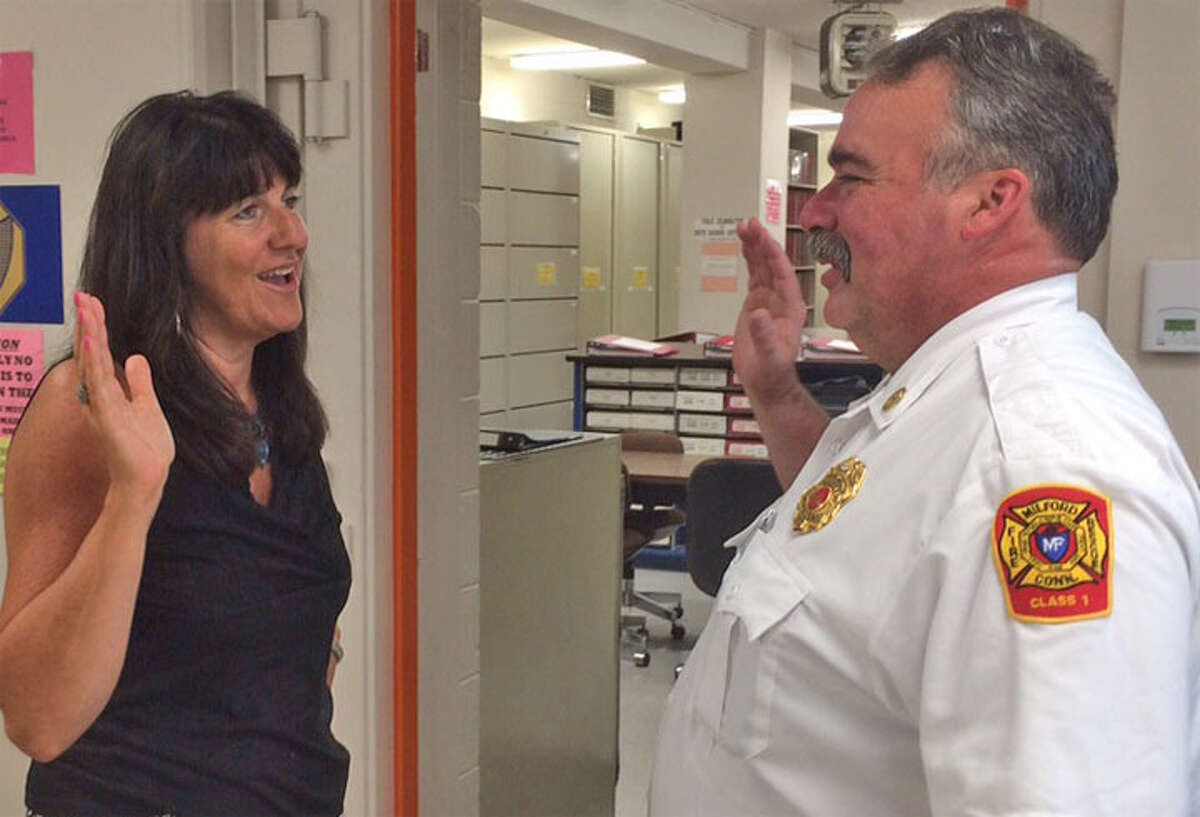 Gary Baker was sworn in Wednesday morning as Milford fire marshal.
Assistant Chief Robert Healey retired as of Friday, July 17. He began his career on December 1, 1975 and worked up through the ranks including acting fire chief after the retirement of Chief Lou LaVecchia. He was also the fire marshal, who supervises the fire marshal's office in all aspects of fire investigations, building plan reviews, and fire code enforcement.
State statutes require that all towns have a qualified person sworn in as fire marshal. Assistant Chief Gary Baker has now been sworn in as Milford's fire marshal and Battalion Chief Bernard Begley has been promoted to assistant chief.
Assistant Chief Begley will be attending fire marshal's school this fall to become qualified also in case the fire marshal's position becomes vacant due to retirement, illness or other causes.
Baker was appointed to the Milford Fire Department in 1986 after being honorably discharged from the United States Navy. He worked his way through the ranks, achieving captain in 1999, when he was transferred to headquarters and served with distinction as the department's EMS/Safety/Hazmat officer for several years.
"He is known for the development of the engine company paramedic units, which at the time were the first and only such units in the State of Connecticut," according to a bio the fire department compiled.