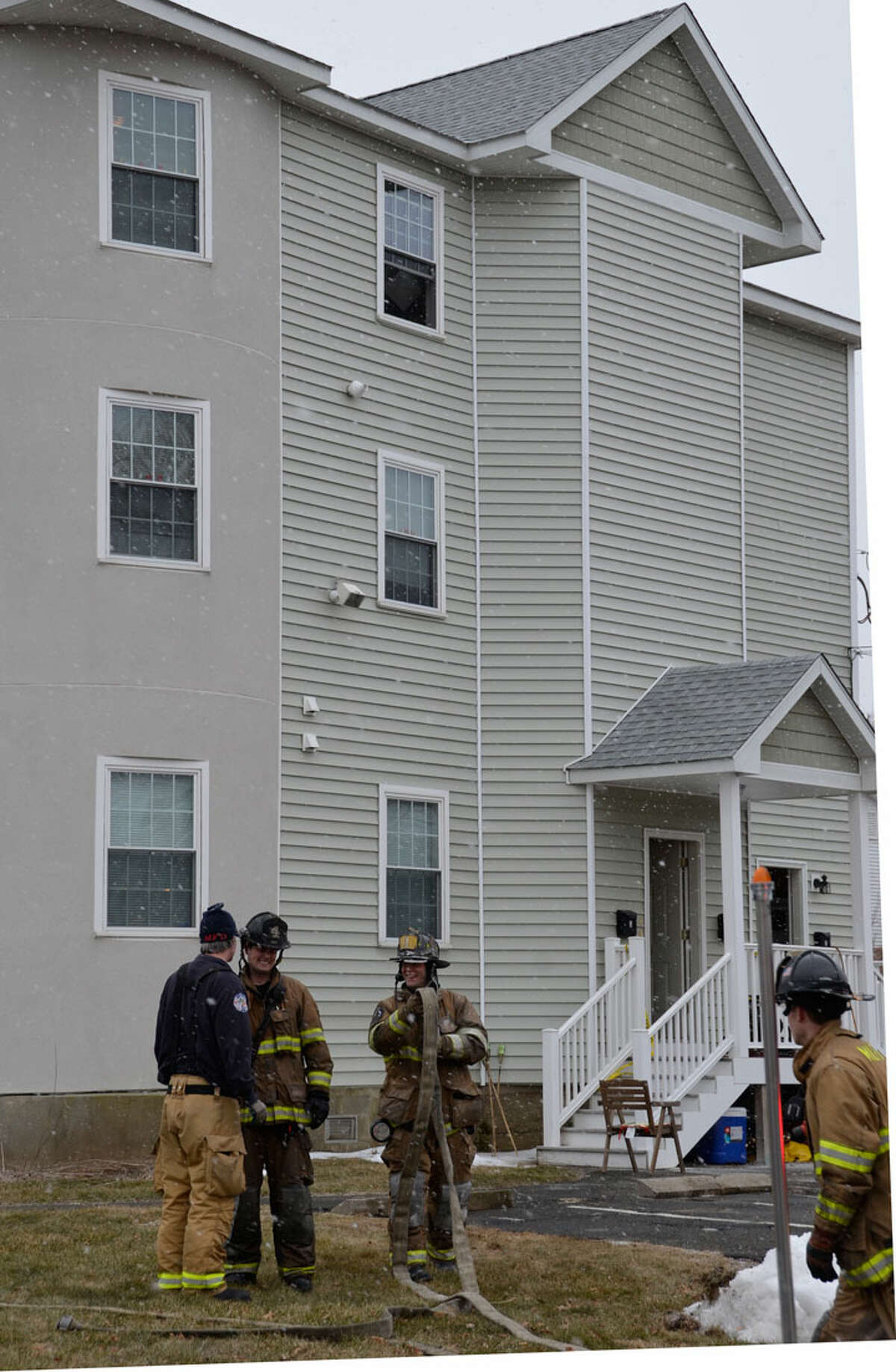 All the occupants of a three-story apartment building at 51 Broadway in Milford got out safely after a fire broke out around noon Wednesday, Feb. 20. But six pet rabbits died of smoke inhalation, despite efforts by local firefighters to resuscitate them.
Firefighter Chris Zak said firefighters were able to get to several cats on the third floor of the beach-area apartment building and save them.
The six pet rabbits, however, were taken from the building suffering smoke inhalation, according to Fire Battalion Chief Anthony Fabrizi. "Firefighters attempted to resuscitate the [rabbits] without success," Fabrizi said.
Officials said a second floor unit suffered severe damage in the blaze, leaving the apartment uninhabitable. Occupants of the remaining units were displaced due to smoke and water damage, and because utilities were turned off for safety reasons.
A handful of residents stood outside the building Wednesday afternoon as firefighters began to wind up their hoses and the fire marshal's division worked to determine the cause of the blaze.
One resident, wrapped in a blanket as a light snow started to fall, said he was in his apartment when he heard a smoke alarm sound. He thought it was a car alarm, but when he went to investigate someone called to him that there was a fire in the building and he ran outside.
The building had working smoke detectors, said Zak, who added that no firefighters were injured in fighting the blaze. Three engines, two ladder trucks, a squad and medical units responded to the scene.
Fabrizi said the first units on the scene reported a large volume of smoke coming from the second floor windows.
"A hose line was quickly advanced inside of the three story building, and fire crews managed to extinguish the blaze in less than 15 minutes," Fabrizi said.
Zak couldn't say how many residents live in the six-unit apartment complex. Red Cross representatives were on the scene to help the displaced residents with their immediate needs.
The apartment complex at 51 Broadway was heavily damaged in a 2010 fire that destroyed two adjacent homes, and had since been remodeled.