This is a carousel. Use Next and Previous buttons to navigate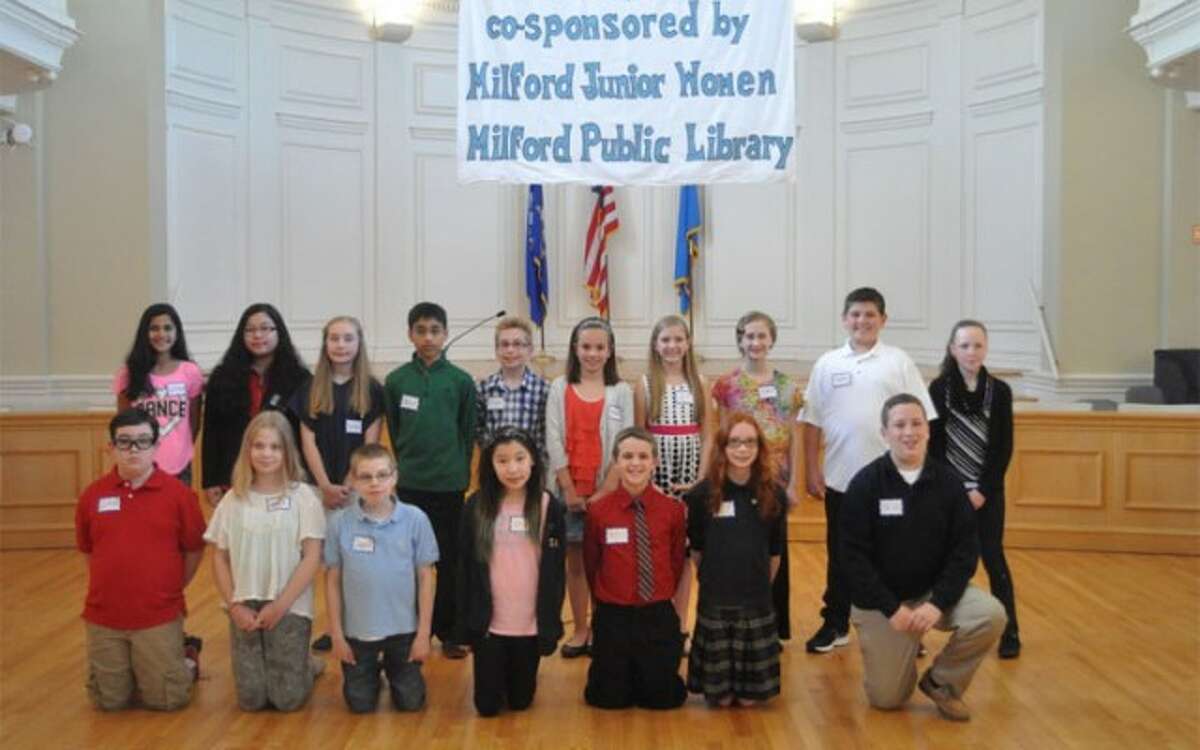 The Junior Woman's Club of Milford held the 31st annual spelling bee for 5th and 6th graders on April 30.
The winners of the spelling bee are as follows:
Kaylee Phung of East Shore Middle School came in first.
Thea Alonzo of West Shore Middle School took second place.
Maia Schwing of St. Gabriel came in third.
The contestants, representing the top spellers at Milford's schools, were: Owen McCabe, Ryan Zagarenski-Unger, Patrick Griffin, Kaylee Phung, Emerson Delmonico, Anish Sikhinam, Katherine Froelick, Connor Funk, Simon Collette, Niharika Jog, Kimberly Costes, Juleyana Brown, Emily Genova, Maia Schwing, Lily Bryant, Brian Robertson, Thea Alonzo, and Jenna Hanson.