This is a carousel. Use Next and Previous buttons to navigate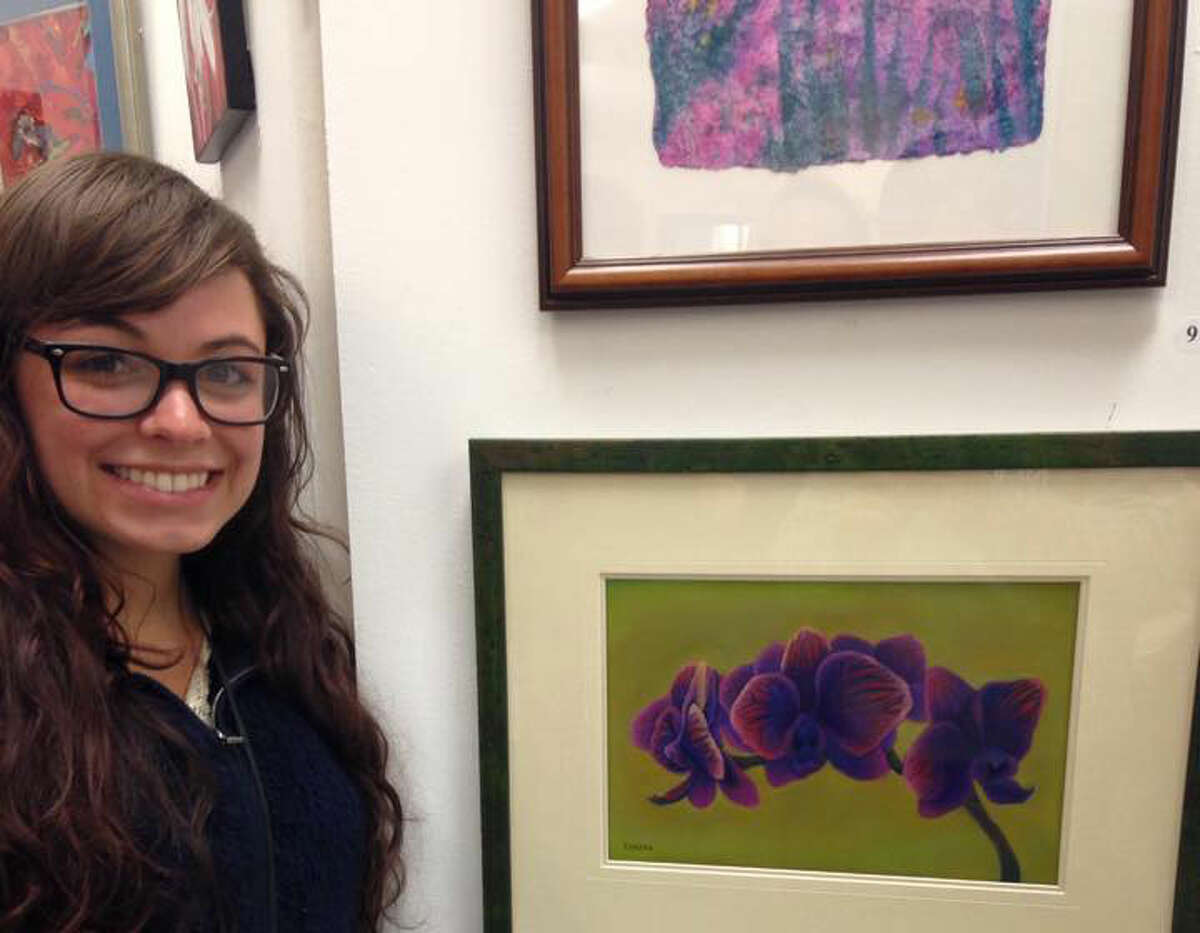 Get ready art aficionados, here comes Dakota Neumon.
She's a young person with big talent who, by all appearances, seems poised to take the fast track to notoriety.
In less than a year, this 20-year-old Milford woman has created and shown several award-winning pieces locally. Next month, she'll exhibit some of her most compelling pastel creations in a Chester, Connecticut art show. And she's working on her first commissioned piece, a challenging double portrait of a long-married couple.
She approaches it all with uncommon humility.
Neumon tempers a deep well of artistic talent with a touch of youthful quirkiness. She is self-assured about the place art has in her life. And she is deeply grateful to the people who are helping her follow her dreams.
The upcoming Chester exhibit, entitled "Hats, Hats, Hats!", will showcase two of those important people: A portrait of "My Poppy" where the subject, Mark Gabriel, is so lifelike that he seems ready to speak, and "Inspiration," a portrait of the artist's beloved grandmother, Lynne Neumon.
"Words can't express how much I appreciate my grandmother for everything she has done for me, and for everyone around me," Neumon said.
"She's been my role model throughout my whole life, in every area of my life. My grandma also has supported my artwork to the fullest. So I wanted to express how much she means to me by doing a portrait of her."
When Lynne Neumon saw Dakota's "Inspiration" portrait, she said it left her breathless. When "Poppy" saw his likeness, he cried.
"I knew Dakota had talent," grandmother Lynne Neumon said, "but I didn't know it would come out so quickly and that it was so awesome."