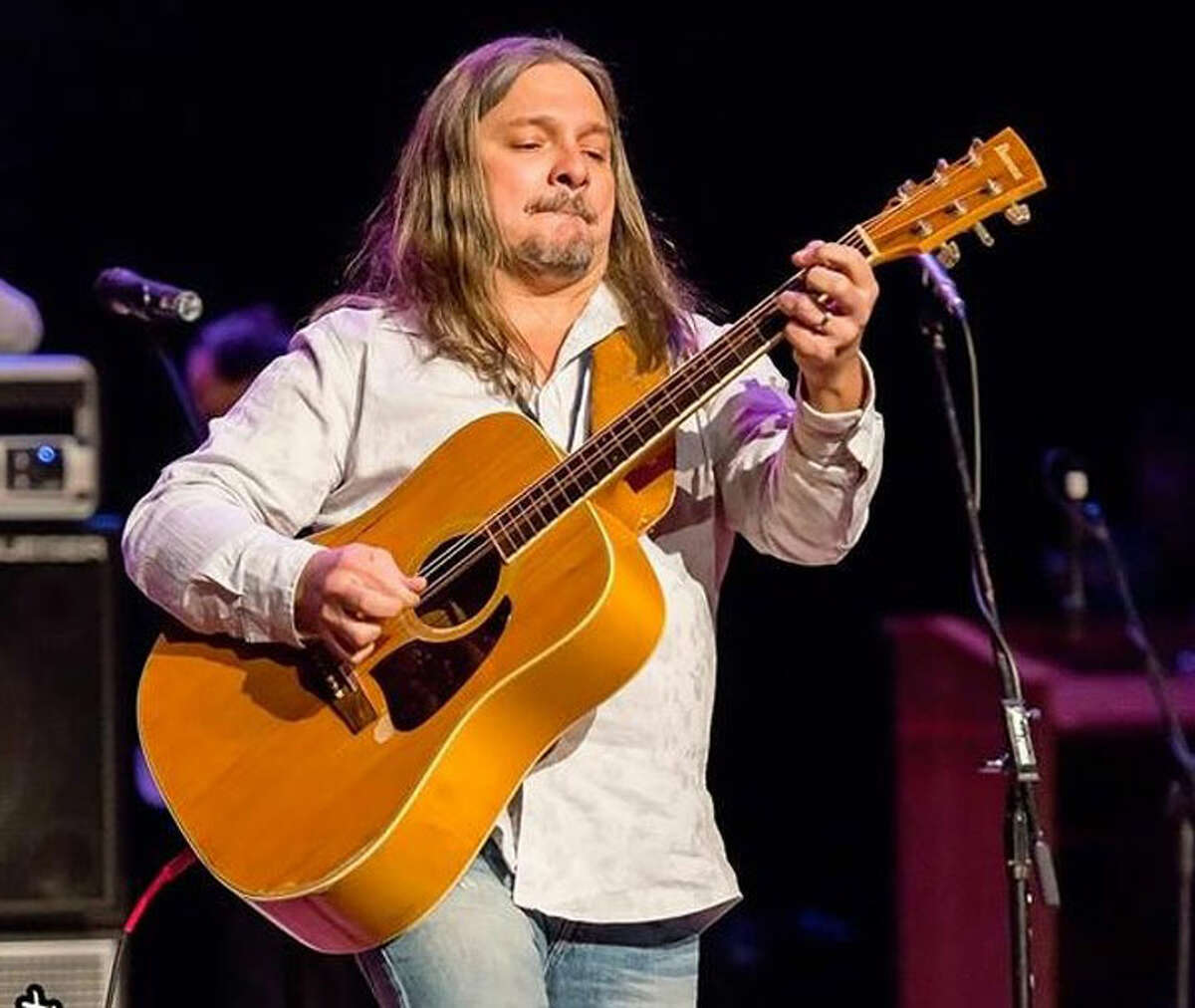 Milford resident Eric Herbst of the band DizzyFish has been asked to open solo for rock legend Steve Miller at the Oakdale Theater June 20 at 8 p.m.
Herbst, who plays all over the New England area, will be playing the Oakdale for the first time Saturday night.
"It will be exciting to be on that big stage opening for a hero of mine and looking out to see my family and friends," Herbst said. "I have been to many great shows at the Oakdale over the years, now I get to play one."
Herbst has written songs recorded by both B.B. King and Johnny Cash but is perhaps best known for his work with local radio station WPLR 99.1. Herbst started with WPLR back in the early days of the Smith and Barber morning show. Most recently Herbst and his band DizzyFish played the Annual Memorial Day Weekend Live Wigout at Captains Cove.
WPLR DJ Mike Lapitino said, "In 25 years of doing radio, I have seen a lot of great bands and believe me DizzyFish is a great band."
Herbst said WPLR suggested him as an opening act for Steve Miller, and then the Oakdale asked for links to DizzyFish videos. The theater forwarded the links to Steve Miller, and Herbst was in.
Herbst, who grew up in Cheshire, performs at Toads Place in New Haven regularly with Shakedown and plays Stonebridge in Milford every Monday Night from 5:30 to 8:30 p.m.
When he opens June 20, he will be preforming a mix of covers and original music solo acoustic. The covers will include classic rock songs by Neil Young, The Beatles, Rolling Stones and Pink Floyd.
For more information go to DizzyFishMusic.com.