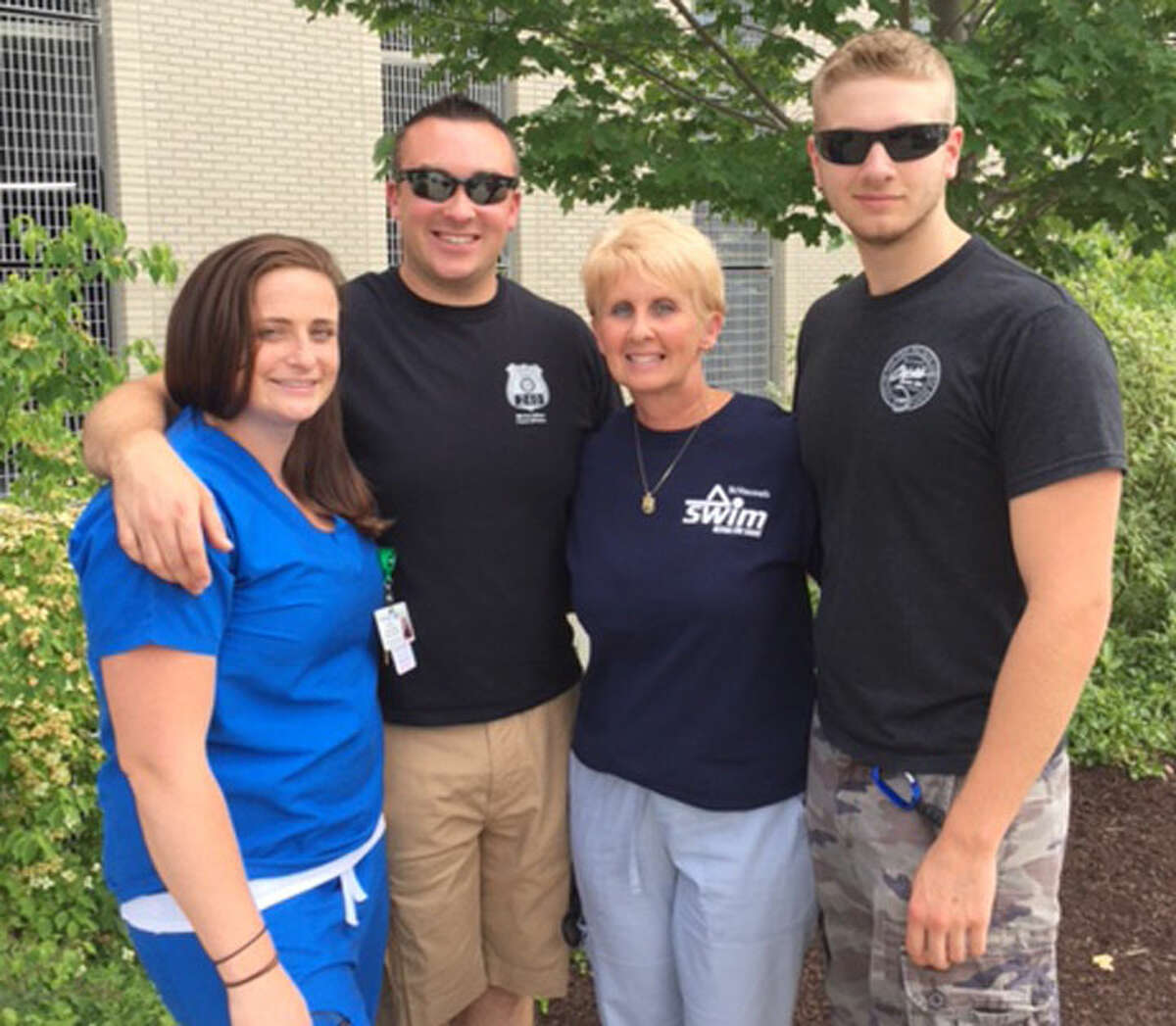 Ann Gorton could be called the marathon mama – the SWIM Across the Sound marathon, that is. Gorton, two of her sons, and her soon-to-be daughter-in-law have inspired five relay teams in four towns to take turns swimming 15.5 miles from Port Jefferson, N.Y., across Long Island Sound to Captain's Cove Seaport in Bridgeport. The Gortons will join approximately 200 swimmers accompanied by a fleet of 100 boats during the 29th St. Vincent's SWIM Across the Sound on July 30 to raise money for cancer patients and their families.
Get to Know the Gortons
Ann Gorton, Trumbull resident, swims on the St. Vincent's Medical Center Emergency Department Team with her future daughter-in-law, Shannon Burke, of Milford. Their team name is Code Blue Fish.
Tom Gorton, 28, Milford resident, started the Fairfield Police Department relay team this year. He is engaged to Burke. His team name is Fairfield Police Department. In 2011, Tom started the St. Vincent's Medical Center Security Department team, which continues to swim the marathon each year.