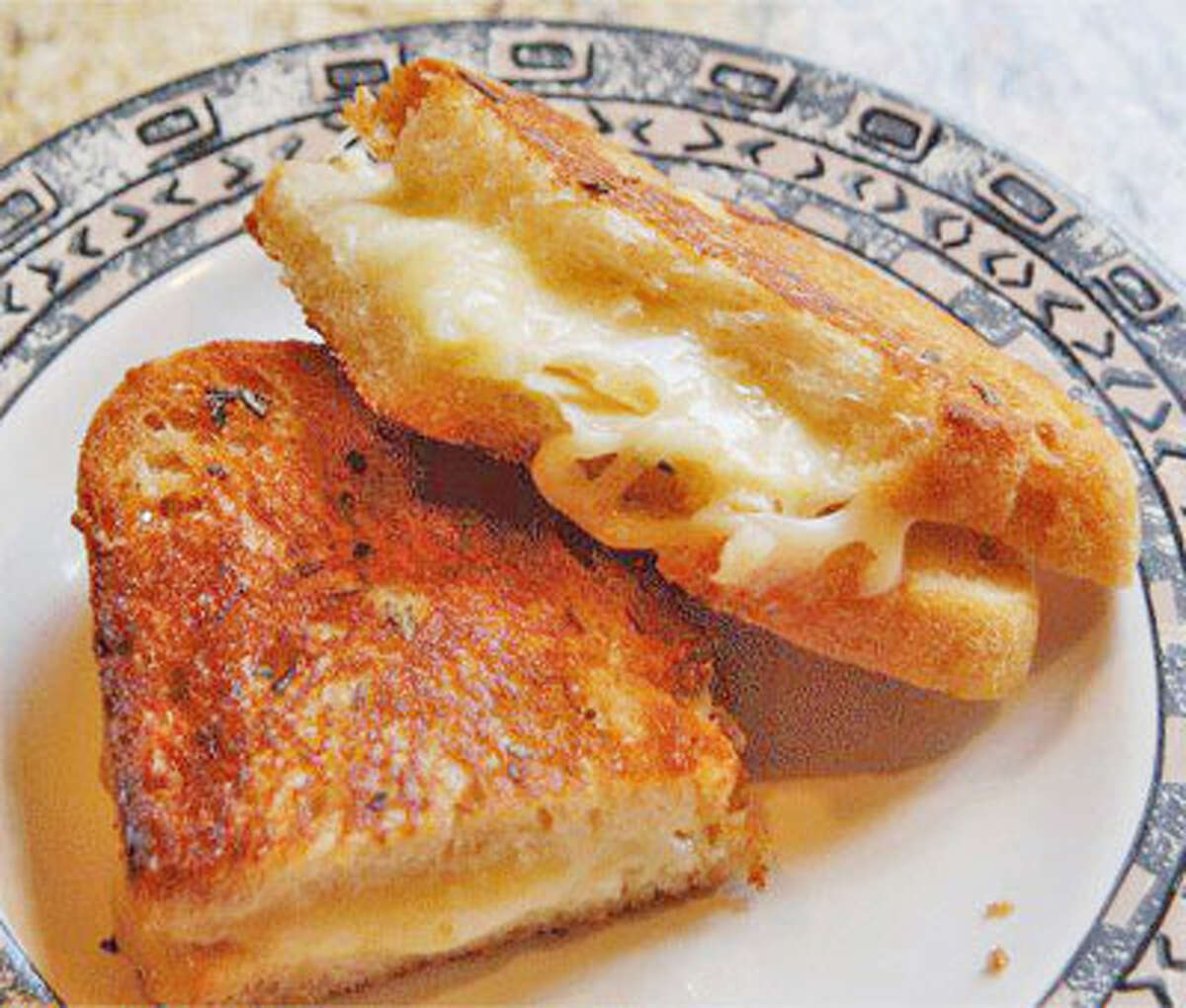 HAN Radio is cooking up something new.
"Stir Crazy," a new food show hosted by award-winning journalist and noted foodie Patty Gay, debuts Thursday, March 5, from noon to 1, on HANRadio.com, simulcast on milfordmirror.com.
The weekly show will feature a lively discussion of food issues and trends. Get the latest scoop on the local food scene — from cheap eats to gourmet gastropubs. The show also features interviews with food experts and chefs as well as recipes and tips for home cooks.
As a special treat, try Patty Gay's Three Cheese Crisp Grilled Cheese, which took second place in the Best Grilled Cheese in New York City contest.
Three Cheese Crisp
Makes one super grilled cheese sandwich.
Ingredients:
2 slices sourdough bread, ½ inch thick
2 ounces Fontina cheese, grated on the large holes of a box grater
2 ounces Gruyere cheese, grated on the large holes of a box grater
2 Parmesan Crisps (See recipe below)
1 tablespoon unsalted butter, softened
½ teaspoon fresh rosemary, coarsely chopped
Directions:
1.  In a small bowl combine butter and rosemary.
2.  Spread half the rosemary butter on outside of one slice of bread.
3.  On the unbuttered side, sprinkle with the grated Fontina cheese. Cover with two Parmesan Crisps, then sprinkle with the grated Gruyere cheese.
4.  Top with second slice of bread, spread the top with the remaining rosemary butter.
5.  Place sandwich in a non-stick frying pan over medium heat. Place a 9-ounce cook's press weight (or something similar such as a brick warpped in foil) on top and cook for 3 to 5 minutes or until bottom is golden brown.  Remove weight and flip, place weight on top again, and cook for another 2 to 3 minutes or until that side is golden brown.
6.  Remove from pan, cut sandwich in half and serve with a shooter or cup of cold Andalusian Gazpacho.