This is a carousel. Use Next and Previous buttons to navigate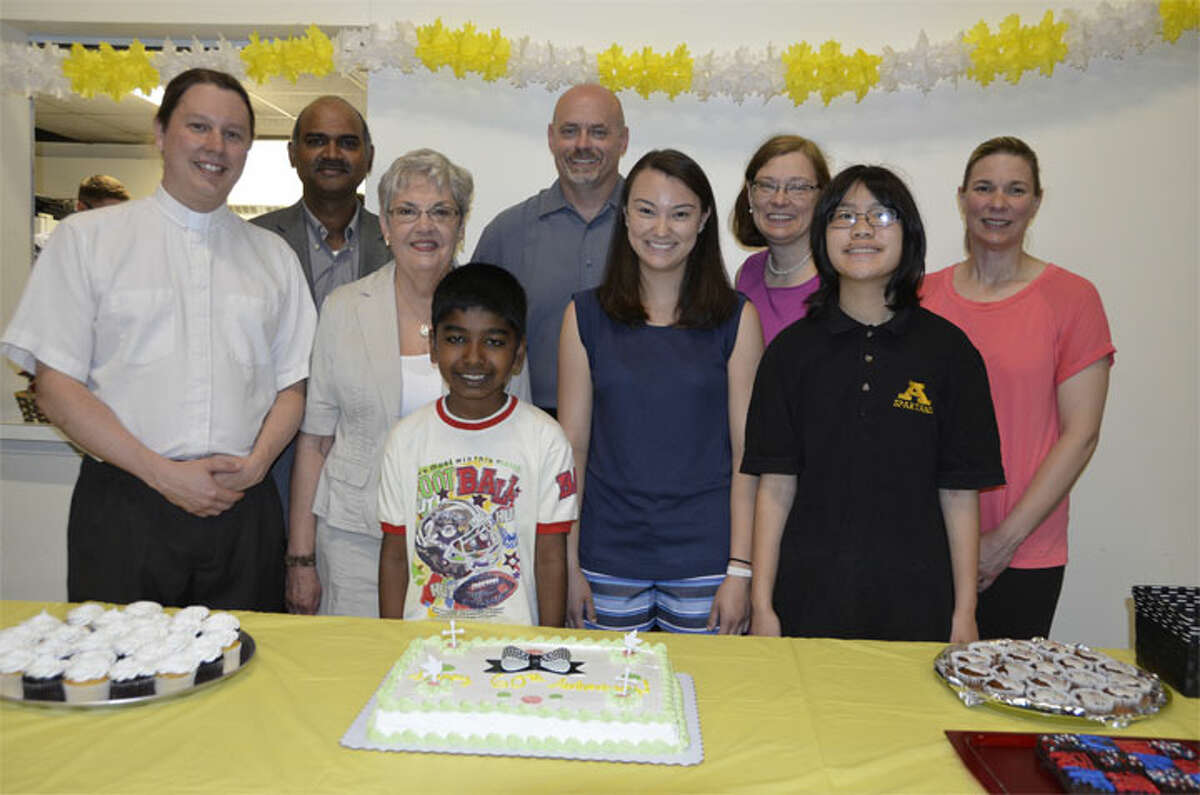 As Trinity Lutheran Church in Milford celebrates its 60th anniversary, its leaders are looking at the church history, but they are also looking to the future to determine exactly where religion and church fits into peoples' lives today.
The story of Trinity Lutheran Church started in 1953, when conversations about starting a Lutheran congregation in Milford began between the Rev. Paul Lorimer of Bethesda Lutheran Church in New Haven and the Rev. Glen Pierson of the Augustana Lutheran Church Board of American Missions.
Milford was chosen because there was no Lutheran church in town, and many Milford Lutherans were worshipping with other denominations, according to the Rev. Christopher Files, who has been Trinity's pastor since 2007.
"In January of 1955 the steering committee adopted the name Trinity Lutheran Church for this new mission," Files wrote in the June church bulletin.
The first Lutheran service in Milford was held on Feb. 6, 1955 in the choral room of what was then Milford High School and what is today the Parsons Government Center.
A ceremony for signing the Charter Roll was held during worship on Sunday, May 29; the charter was signed by 95 adults and 68 children.
The Service for Organization, which marks Trinity's anniversary, was held the following Sunday, June 5, 1955 at 3:30 p.m. at the First United Church of Christ, Congregational. Pastor Lorimer presided, and Arthur Larson, not yet ordained, preached the sermon.
Larson was ordained two weeks later, on June 19, and was installed as Trinity's first pastor on Aug. 28, 1955.
He was followed over the years by the Rev. Carl Moberg, the Rev. Alden Erlandson, the Rev. John Moretz, and Files, who was installed June 3, 2007.
Interim pastors included Roger Imhoff and Henry Morris
"At a congregational meeting on Oct. 30, 1955, members voted to purchase the current property, for $7,500," Files wrote. "In September 1956 the plans for the first unit of building were approved — the idea was to build an educational unit, using the fellowship hall as the sanctuary until the second unit of building could be accomplished at a later date. This original building was dedicated a year after that, on Sept. 29, 1957. A new appeal for the next building stage began in 1968, and plans were approved in 1971. The dedication of the fully-completed building took place on June 3, 1973."