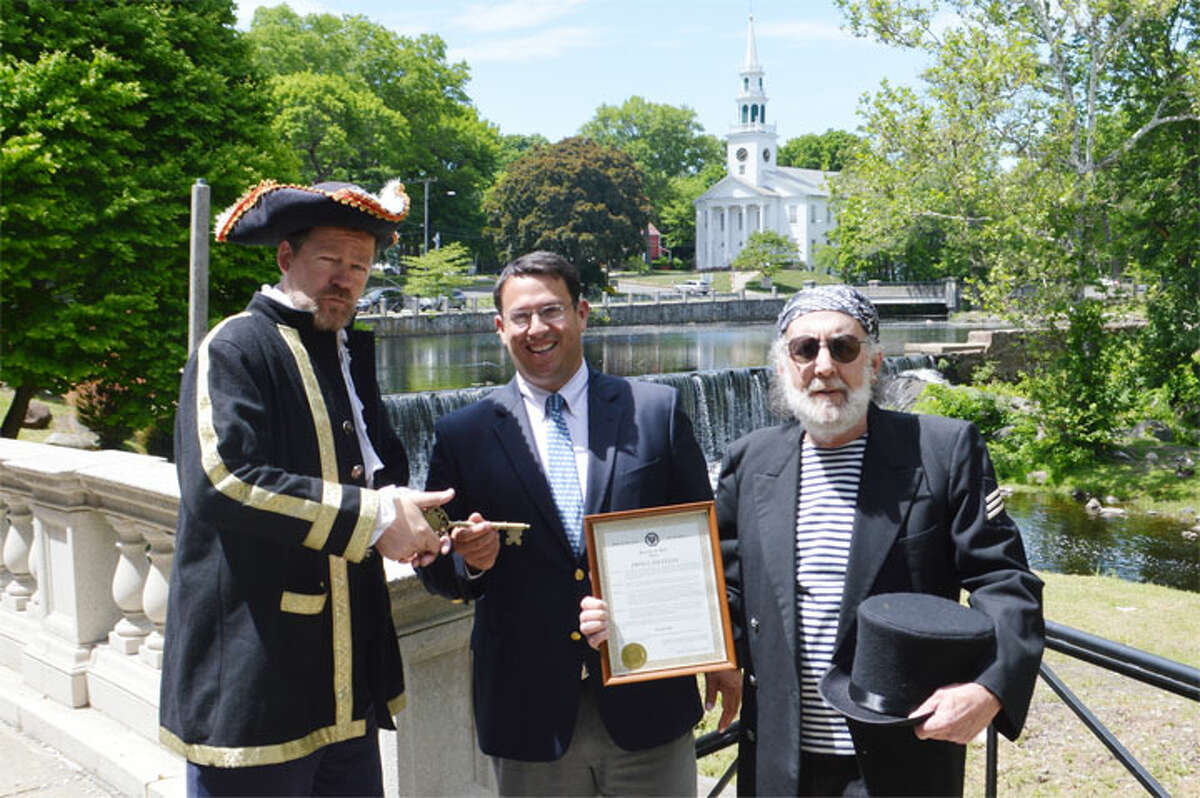 Pirates (not real ones) stormed the doors at City Hall Thursday to formally proclaim June 8 through June  14 as Pirate Week in the City of Milford, culminating with the 11th Annual Cap'n Kidd Treasure Hunt Pirates Day on Sunday, June 14.
Local folklore has it that the notorious Captain William Kidd visited Milford in 1699 on his way to Boston where he was subsequently arrested and imprisoned prior to being returned to England for trial and execution.
"According to the same legend, Captain Kidd buried a portion of his fortune on Charles Island, possibly beneath the giant boulder known as Hog Rock, and for over 300 years, people of all ages have searched for the lost pirate's chest," city officials said in a press release.