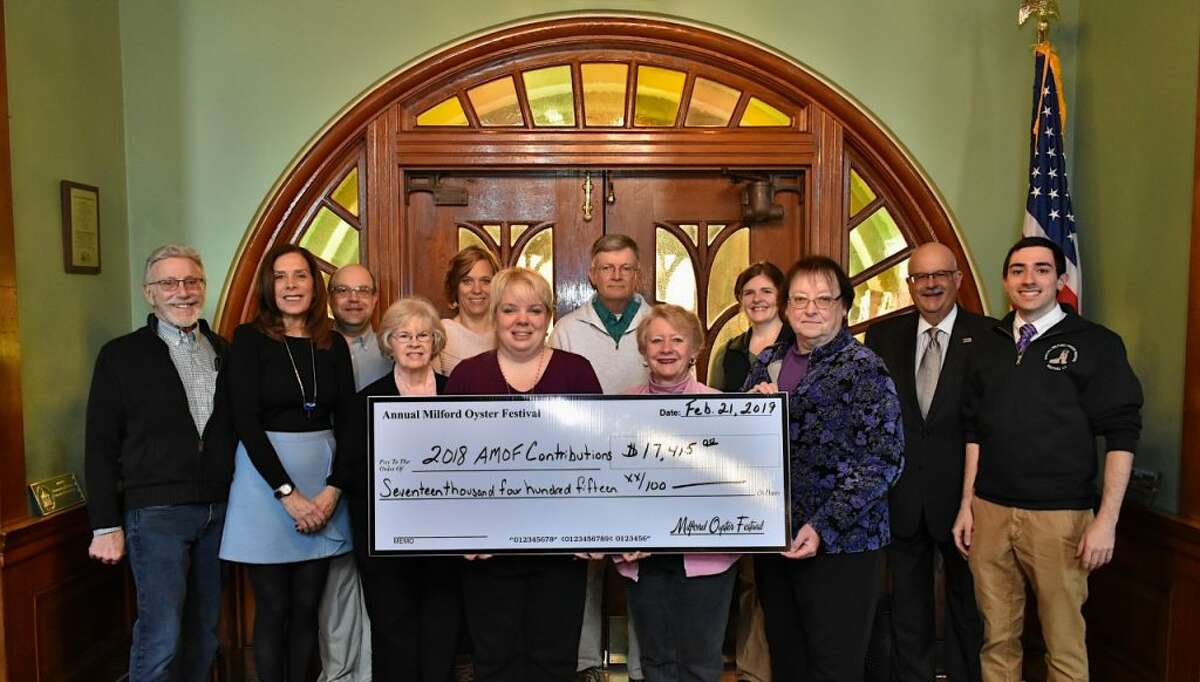 Representatives from both the 44th annual Milford Oyster Festival Committee and the 2018 contribution recipients met at the Milford Chamber of Commerce on Feb. 21, for a presentation of charitable funds of more tan $17,000 to the following groups:
Linda Stock Memorial Scholarship, Hotchkiss Bridge Flowers, Beth-El, Bridges – Young Parent Program, Food2Kids, Foran High School Post Prom, Jonathan Law High School Post Prom, Jonathan Law High School Guard and Competition Band.
Also, Keeping Milford Warm, Kids Count, Literacy Volunteers of Southern CT, Milford Animal Shelter, Milford Food Bank, Milford Prevention Council, Milford Toys for Tots, Rape Crisis Center of Milford, Social Learning at Benhaven, Senior Heating Assistance Program, United Ways Boys and Girls Club of Milford, Devon Lions, Swim Across the Sound, Milford Little League and more.
"We are happy to continue the Festival's mission of supporting many valuable and important groups within Milford" said Jay Pinto, President of the Milford Oyster Festival.
On Saturday, Aug. 17, the Milford Oyster Festival will hold it's 45th annual celebration from 10 a.m.-6 p.m.
Oyster Eve, a pre-festival event will be held on Friday, Aug.16, from 6-10 p.m. For more information, visit milfordoysterfestival.com.